'Canceled' Special Report: Dr. Seuss Enterprises Discontinues Six Books for 'Hurtful and Wrong' Imagery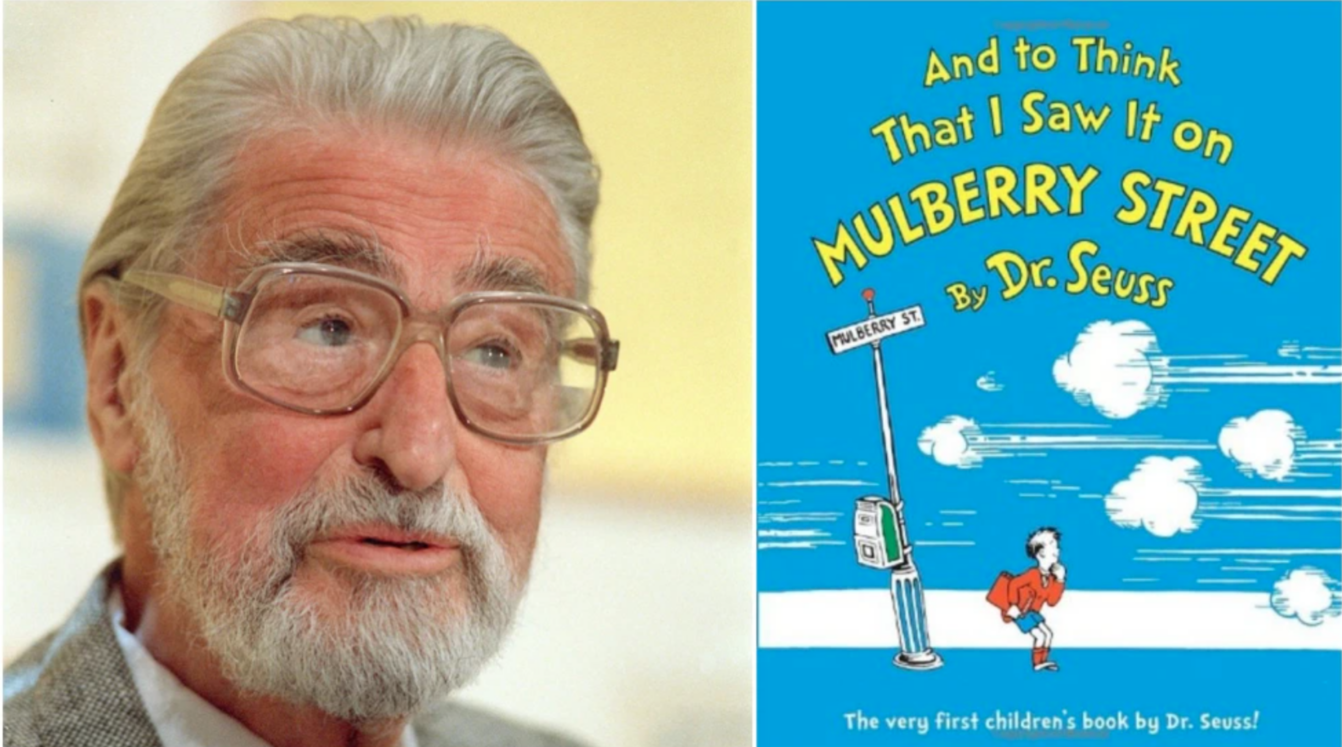 by Naomi Bang '23
Theodor Seuss Geisel, better known by his pen name Dr. Seuss, is one of America's most esteemed children's book authors. But 30 years after his death at the age of 87, the writer and illustrator was suddenly back in the news after his estate announced that several of his past works would no longer be published, further fueling the debates on "cancel culture."
Dr. Seuss Enterprises made the decision to stop the publication of six Dr. Seuss books, stating they represent certain racial groups in a stereotypical and insensitive way. "Ceasing sales of these books is only part of our commitment and our broader plan to ensure Dr. Seuss Enterprises' catalog represents and supports all communities and families," the company's Facebook post announced.
The problematic books are: "And to Think That I Saw It on Mulberry Street" (1937), "If I Ran the Zoo" (1950), "McElligot's Pool" (1947), "On Beyond Zebra!" (1955), "Scrambled Eggs Super!" (1953), and "The Cat's Quizzer" (1976), which contain several instances of offensive illustrations and language that were common during the time of Dr. Seuss' writing. Particularly, an Asian man is shown with slit eyes, wearing a conical hat, and eating with chopsticks in "And to Think That I Saw It on Mulberry Street," Dr. Seuss' first children's book. "If I Ran the Zoo" portrays two bare-footed, African characters drawn in black and wearing grass skirts. 
The decision by Dr. Seuss Enterprises quickly gained interest on social media. While one side strongly believed Dr. Seuss was being canceled and the other refuted the cancel culture claims, hardly anyone was actually criticizing or renouncing the author. Dr. Seuss Enterprises chose to stop publishing these titles, yet their intention was not to reject Dr. Seuss as some debaters claimed. 
The company's announcement sparked debate that was not limited to social media. Fox News, consistently aligned with conservative beliefs, spent an hour and nine minutes of coverage on Dr. Seuss and mentioned the author 139 times in one day of reporting. "What's surprising is how calculated all this is," said Fox News personality Tucker Carlson. "Canceling Dr. Seuss isn't stupid, it's intentional." 
Right-wing media has often accused Democrats of orchestrating cancel culture in the past, though this is not the case with Dr. Seuss. For example, Carlson claimed that "modern liberals" planned to cancel Dr. Seuss despite the decision being made by his own estate without pressure from any party. 
Ironically, Dr. Seuss book sales skyrocketed. The same week the announcement was posted, Dr. Seuss occupied nine of the top ten books on Amazon with well-known titles such as "The Cat in the Hat" and "Green Eggs and Ham." Several of the discontinued books were selling for high prices from private sellers. "And to Think That I Saw It on Mulberry Street" went for $1,262.59 on eBay and Amazon.ca listed other titles for prices up to $3,184.50. 
But before the cancel culture debate developed, shifting the focus entirely, Dr. Seuss Enterprises was starting a conversation around race. The estate's purpose was not to discredit Dr. Seuss but to update their library to respect all races.  
"Racism is not a bug; it's a feature," said Philip Nel, children's literature professor at Kansas State University and the author of "Dr. Seuss: American Icon." "It's woven throughout our culture, including culture that you love, and that's upsetting. Let's work through that and think about why it's upsetting. Let's think about what Seuss we might want to keep reading, and what Seuss we don't want to keep reading, or what Seuss we should read in a very different way."
Also in "Canceled" Special Report:
Dangerous Ideas on College Campuses by Seth Kauffman '21
'The Bachelor' Needs Serious Reform by Tori Newby '22
Deplatform the Villains by Lexi Kimmel '21
What Does a Word Mean When Used Differently by Everyone? by Graham Skinker '21
Struggle for Consistency in Sports by Colin Horan '21
The Problem with Painting Influencers with a Broad Brush by Avery Prudenti '22