Pi Week Celebration Succeeds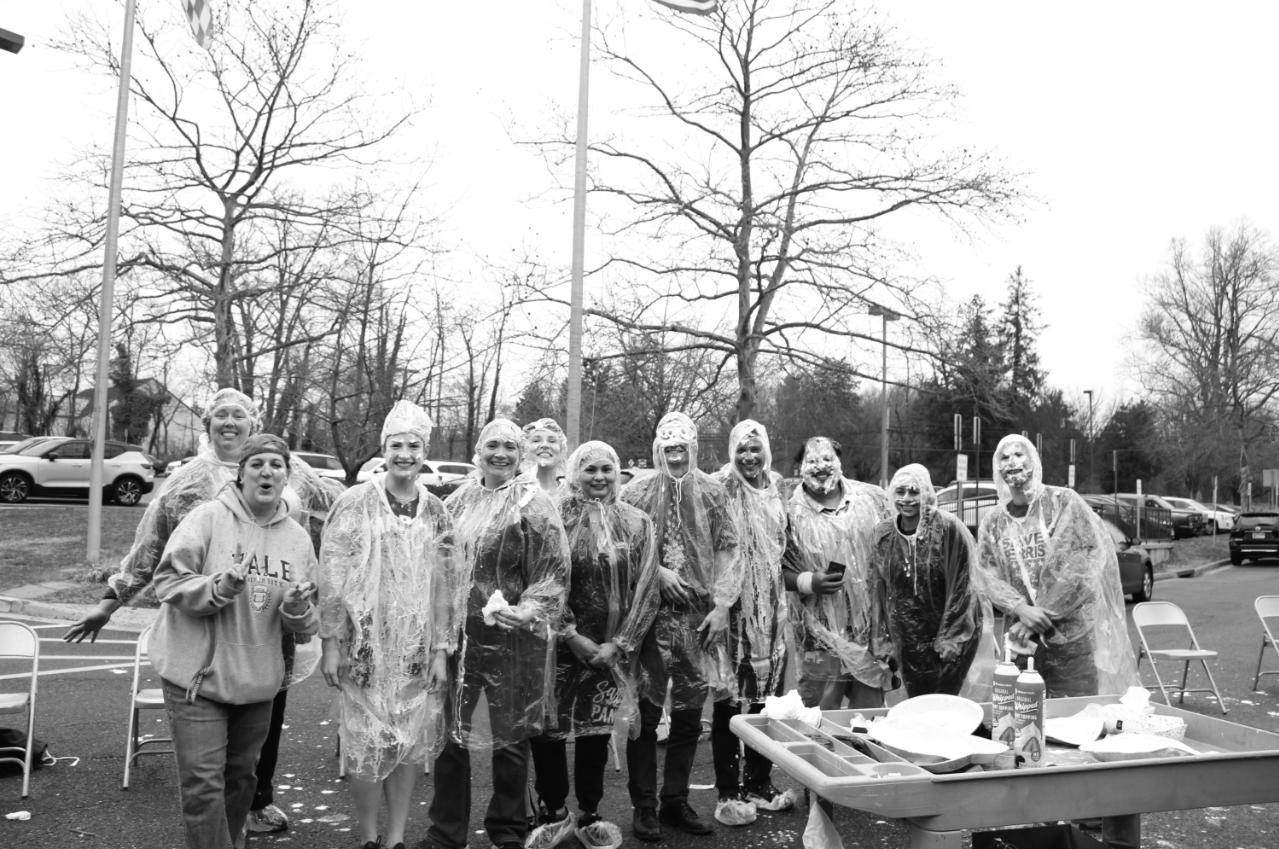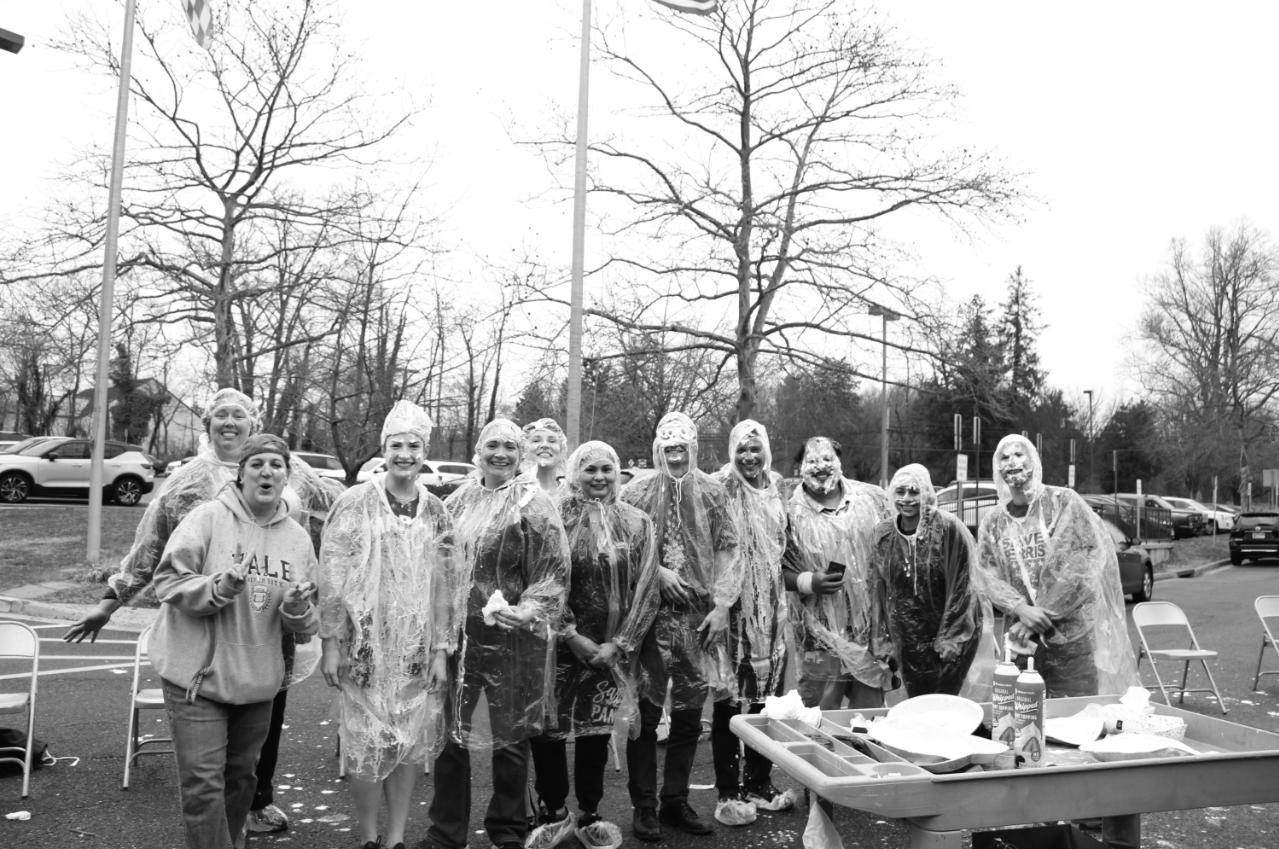 by Devin Kosiorowski '24
On March 13, Sherwood embarked on its 2nd year celebrating Pi Week. The event was hosted by Math Honors Society sponsor Rebekah Byerly and the school's math department. The event celebrated
the digit of pi through a series of competitions that all revolved around the number. Students
who won the competitions were given a free pass to "pie" a teacher on Friday. Those who didn't win one of the competitions paid $3 to participate.
Pi week began on Monday with its "Pizza Pi Eating Contest." Tuesday, competitors were asked to jump an amount of distance that remained undisclosed until after the competition. The distance was 3.14 of a certain amount of units, tying back to the pi week theme. On Wednesday, those interested were asked to turn in a tangible presence that created a story using the digits of pie. For instance, the first word had to use three letters, the next had to use one, then four, and so on. The presentation that created a coherent story using the most words won and was given a free pass for Friday's competition. Thursday's competition was different as the top three winners were given a gift card. Dubbed "Masters of Pi," competitors were asked to recite the most digits of pi. First place was given a $100 gift card, 2nd place a $75 card, and 3rd place a $50 one. The final day of Pi Week was on Friday where volunteering teachers were presented with a pie in the face by multiple students. Among the staff members pied were Ms. Harriger, Ms. Byerly, Mr. King, Ms. Petralia, Mr. Goodrich, Ms. Ager, Ms. Peralta, Mr. Miehl, Ms. Greco, Ms. Baldwin, Ms. Lynch, Security Guard AJ, and Mr. Britton.
Despite most of Pi Week being for fun, the event does serve a purpose for students. "I like to see kids get involved in things other than sitting in a classroom or wandering the halls. I think it's a good outlet for recognizing that you can enjoy math in some way even if it's playing silly games," said Byerly. Typically when students think of math, they feel stressed out by the complexity of the subject. Pi Week acts as a stress reliever in this case by associating math with fun activities that everyone can participate in.
This year's Pi Week was a success as it got more student participation than it did last year. The
the event will be back next year, but it's still unclear which events will stay and which will be replaced.
"It really just depends on participation," said Byerly.