Forensics Talks Its Way to Second Place Finish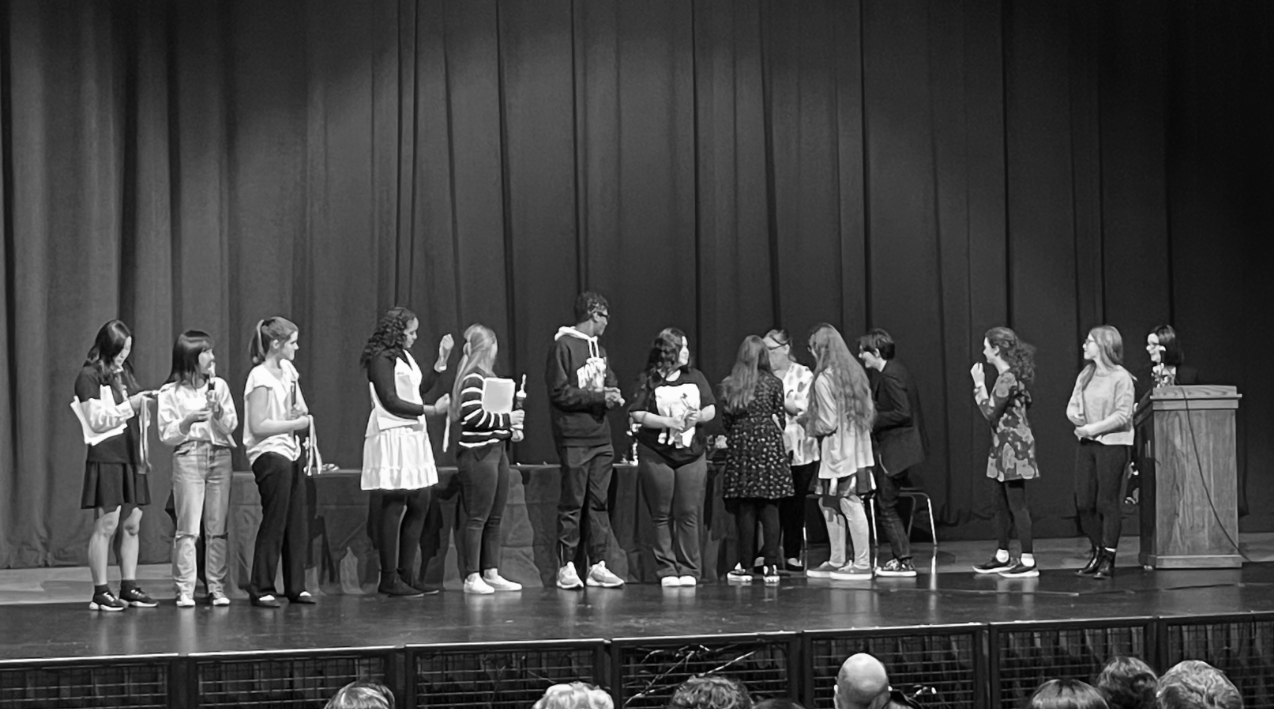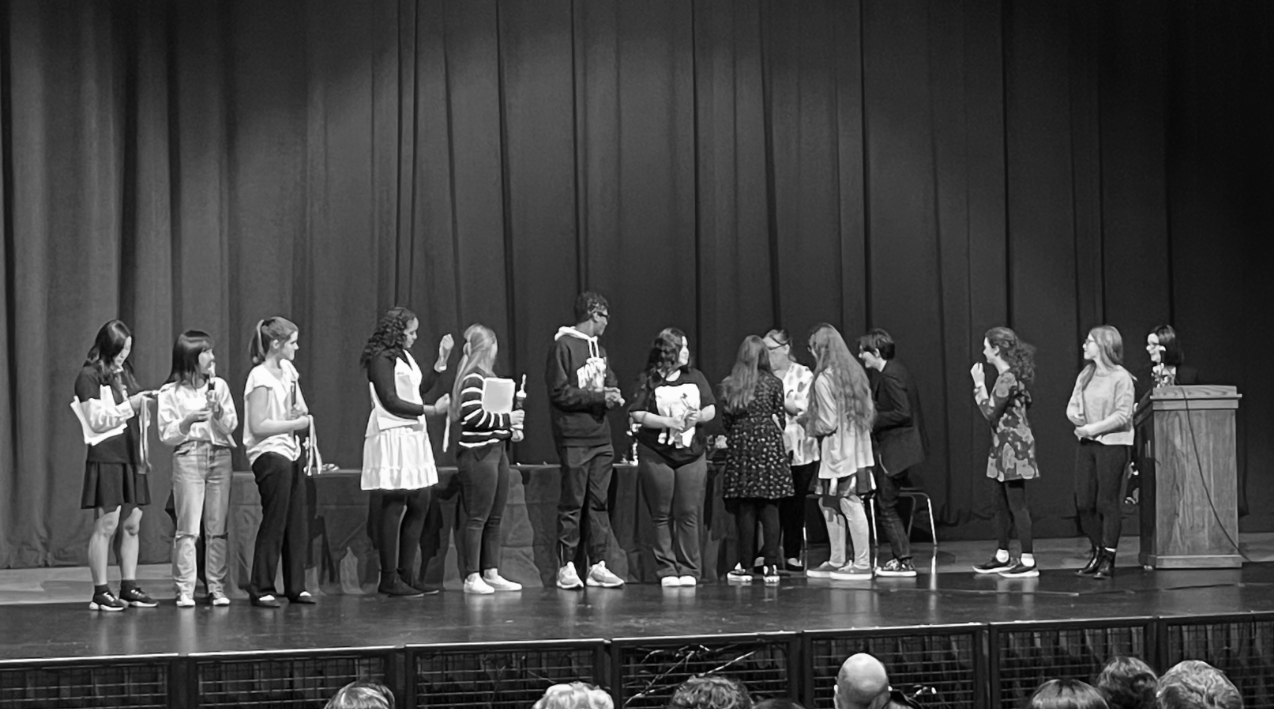 by Gaby Caballero '23
On March 2, eight finalists from the Sherwood forensics team filed into the Paint Branch auditorium for the Forensics award ceremony where students from all over the county received honors for being the best orators in the county because despite the name, the forensics team does not collect evidence from crime scenes. Instead, it focuses on performing speeches from a number of different categories including prose, poetry, informative, and original works. Students compete at a county level, with judges ranking them based on their pacing, content, and presence as a speaker, and with the help of many new team members, Sherwood received a well-deserved second place.
"I think it's mostly about confidence, believing that you have a right to say what you're saying," said English teacher Christopher Goodrich, who coaches the forensics team. "Once that seed is planted in someone's head, the rest follows. So performative skills, gesturing, rootedness on stage, clarity, intonation, all of that follows this idea of confidence."
Every competition season, students have three opportunities to make it to the finals, with the qualifying rounds occurring in October, November, and January. Before each competition, students come in for lunch to Goodrich's room to practice their piece and receive feedback and critiques from him and other team members.
For the qualifiers throughout the season, the Sherwood team arrives in the morning at 7:45 a.m., toting bags full of treats in preparation for the long day ahead. The events consist of four rounds, with judges being rotated each round to watch the students perform their pieces. At the Honors Competition on February 10, competitors performed for three to five judges at once. Senior Mary Crompton, who advanced to Poetry semi-finals, said she worked on "looking the judge in the eye and expressing myself more dynamically."
Forensics is a half-solo, half-team effort. Students gain points for their team competing in different categories which are then added up into the collective team's score. Last year, Sherwood took first place for the third year in a row with many talented seniors who have since graduated. "When you have a bigger team you get more points. If there are students who are lacking motivation or are really busy, it shrinks the team," said Goodrich. At the end of the ceremony B-CC took first place, amassing over 360 points
Students who placed include: sophomore Ace Haase who placed fifth in Children's Literature and Poetry; junior Hannah Jeong who placed sixth in Informative, fifth in Dramatic Interpretation, and third in Humor; junior Milo Dowling who placed fourth in Prose; junior Eric Ishekwene who placed fifth in Informative, third in Persuasive, and second in Extemporaneous; junior Caroline Sullivan who placed fifth in Original Works; senior Katie Gough who placed second in Original Works; sophomore Georgia Kontoyianis who placed third in Prose and sixth in Readers' Theatre; and Gaby Caballero who placed fourth in Persuasive.