Boys Basketball Ends Season with a Trip to State Semifinals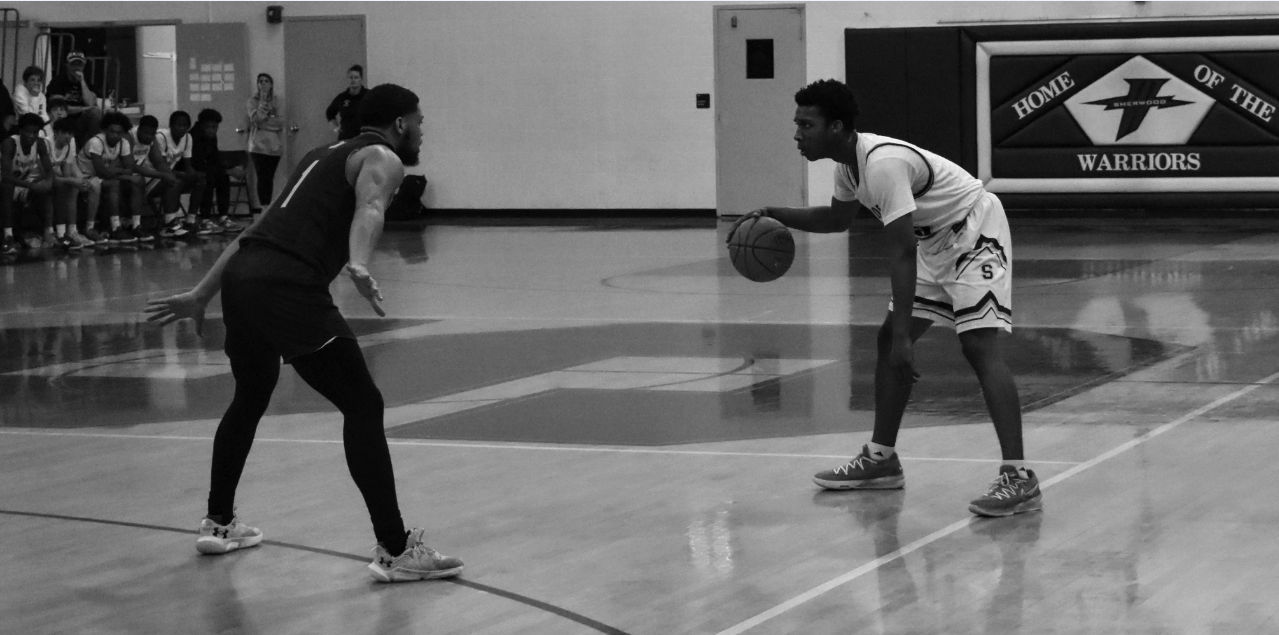 by Evan Joseph '23
The boys basketball team's season came to its end with a 58-51 loss to Meade in the 4A State Semifinals on March 9. In the game, the Warriors rallied after facing a large deficit for most of the game, but it was too little, too late. The appearance in a state semi-final capped off an excellent season for the Warriors in which they picked up 10 more regular season wins than the previous year, topped off with a much deeper playoff run ending with them one game from making the State Championship.
Prior to the State Semifinals, Sherwood had been building momentum from finally edging out rival Blake 64-52 in their third match-up of the year and beating Bowie 62-46 in the State Quarterfinals. But it was a lack of rebounding and experience that eventually led to the loss to Meade, who lost 72-56 in the finals to Parkville.
"We knew Meade had great experience, and they were a great rebounding team," said Coach Thomas Sheahin "We wanted to be physical and keep them off the boards. That did not happen in our game, and it led them to get second shots on almost every possession. Meade missed a lot of their first shots, but you can't give a good team second chances to score."
Even with the loss, the Warriors got to walk away knowing they were the first Sherwood team to make it to the State Semifinals in basketball since 2012. "Winning the region is hard to do, and nobody can ever take that away from our team. It will be placed on the banner in the gym, and our team will see it every time we are in the gym," said Sheahin.
The Warriors began the season loaded with potential but with a number of unknowns. "I really think as a team, we learned what it took to win. We learned what it meant to be winners," said sophomore Evin Thompson. "It was awesome. Through our coaches' experiences, we were able to just learn from them what it really meant to win."
Sherwood had a season where they thrived by strengthening their press defense which caused a lot of turnovers. By using a more aggressive defensive strategy and working stronger as a team, they improved regular season statistics to only allow 51.7 points per game (ppg) this season from 67.3 last season
"As a team at first, we weren't one; we weren't close together," continued Thompson. "But as the season went on and games started happening, guys started going to IHOP together, doing different activities outside of basketball. Our team really started to grow because it's not just the players on the court but the guys on the bench too who support and help us too, and I think that really helped us this season."
This chemistry contributed to them becoming an unselfish team and made them a much more cohesive unit on both ends. The Warriors plan to take this year as a learning experience and hope to get themselves a State Championship next season when they will play in the 3A Division.
"Our team worked extremely hard in the off-season, and it was the reason we got to this point; we will work even harder to win the state championship next year," added Sheahin.