Popularity of National Teaching Certification Grows at Sherwood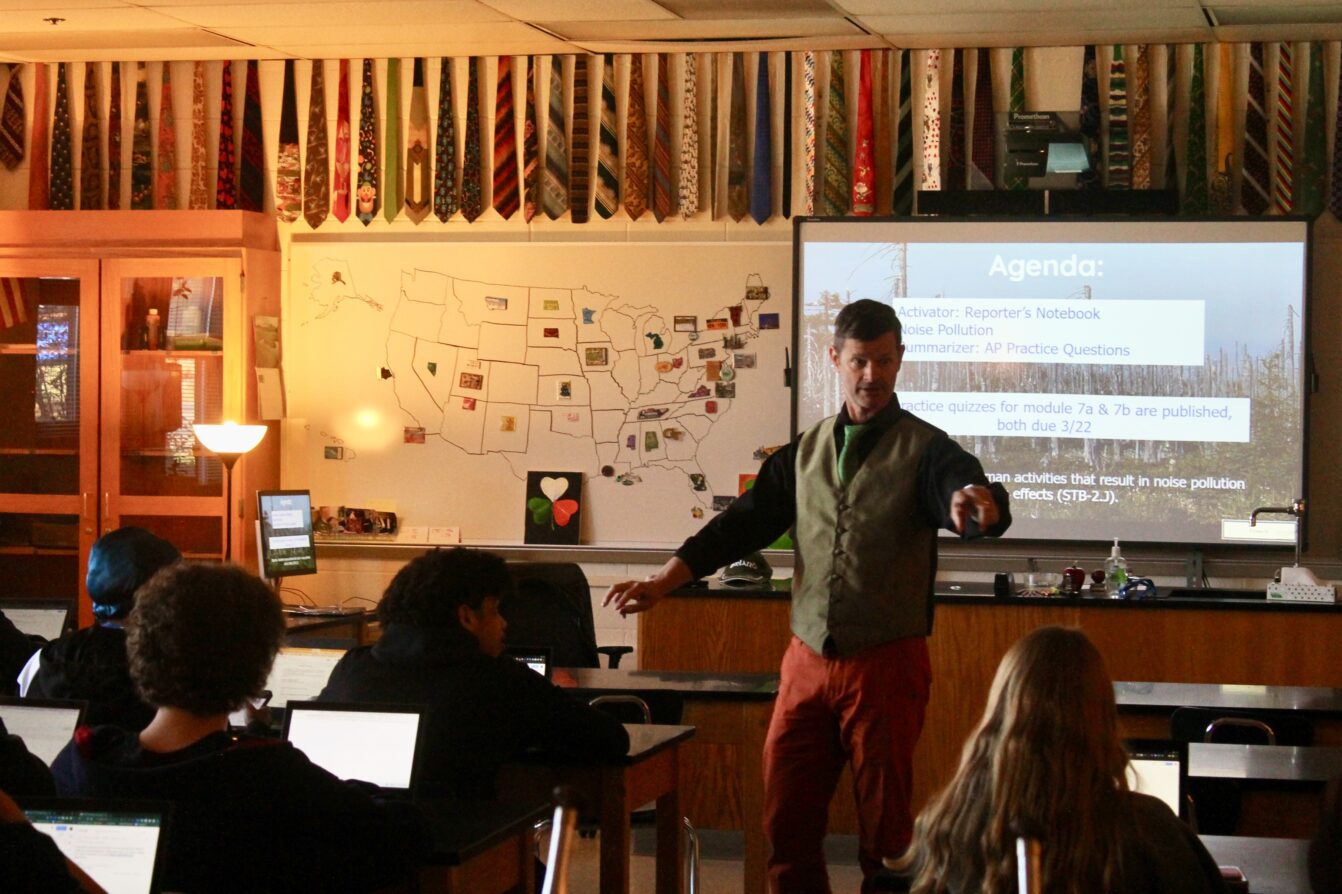 by Nick Schade '23
A record number of teachers at Sherwood are voluntarily attempting to become Nationally Board Certified this school year, improving the way they teach students and interact with them in their classrooms. National Board Certification, done by the nonprofit National Board for Professional Teaching Standards, examines a teacher's instructional practices and knowledge of their subject matter through a series of tests and projects.
"[It] is an excellent way for teachers to develop professionally by reflecting on their teaching and considering new ways to adjust instruction to raise student achievement," said Anne Taylor, the school's new staff development teacher. The certification comes with a hefty benefit besides professional development: it provides a $10,000 bonus each year to those in classroom positions, and a $2,000 increase to those in non-classroom positions.
A total of 18 teachers are currently already certified at Sherwood. This school year, Ashley Barber-Strunk, Rebecca Byerly, Gina Fera, Glenn Gerhardt, Christopher Goodrich, Nathan Hilburger, Elizabeth Kominski, Kristina Orange, Karen Sinclair, Angelic Searles-Thompson, Michele Spangle, Tania Barbera and Stephen Wright are all applying for certification, as well as Michele Harriger, who is applying for recertification.
There are four steps in the National Board Certification process, which teachers may complete in any order in 1-3 years. The first component has teachers demonstrate their knowledge on their content area in a computer-based assessment. The second and third components create noticeable changes in classroom instruction, as they require teachers to videotape their lesson, analyze the footage, and make adjustments to their teaching methods accordingly. "I have made many changes that are exciting to me, at least. The main types of changes are to rely less on classroom discussion … I am incorporating more group discussions and projects as I prepare class lessons," explained science teacher Stephen Wright. For the fourth and final component, teachers must interact with their colleagues and families of students to improve outcomes on assessments.
The increase in National Board Certifications this school year can be partially attributed to Taylor's support for candidates and all Sherwood teachers in general. Taylor previously worked to expand resources for the certification process at Rockville in 2009, and saw significant improvement in all academic measures as more teachers became certified. "In my role as staff development teacher, I observe classes, model instructional strategies, help teachers reflect on their lessons, and encourage them to share best practices across content areas. I deliver ongoing workshops to help teachers consider research-based strategies for differentiating instruction, fostering critical thinking, and expanding student-to-student discourse," explained Taylor.
National Board Certification is meant to inspire permanent improvement in a teacher's methods. Thus, teachers must renew their certification every five years. "In 2017, the recertification process solidified my purpose as an educator: my long-standing commitment to teaching and learning," said English teacher Alexandra Green, "I strive to know my students' learning needs, [and] exercise fairness and equity so that all students can access knowledge."