MCPS Capital Improvement Plan Neglects Aging Sherwood for Near Future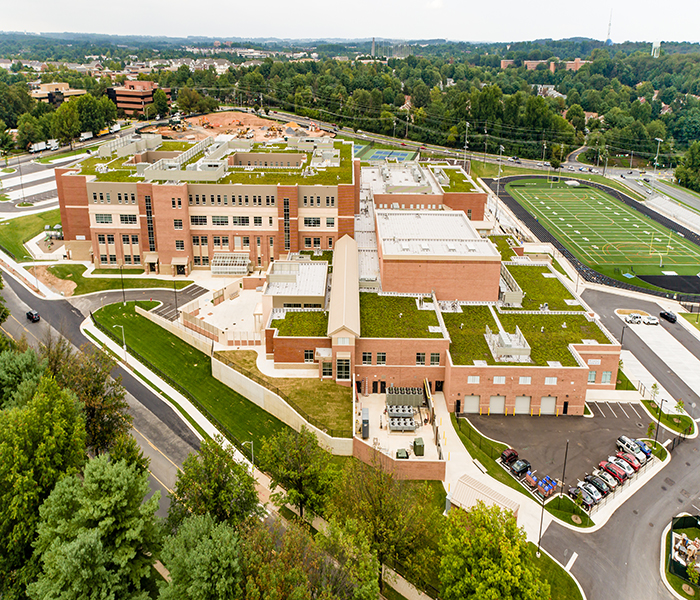 by Joon Baek '23
Sherwood's primary building was built in 1950 and received a major renovation in 1991 that relocated students to a holding building for a year during the construction. Although there were the J and K hall additions in 2007, the rest of the Sherwood building with the majority of classrooms has not received structural improvements in more than 30 years. With a number of new MCPS high schools opening in the past two decades along with older high schools having received or being scheduled to receive significant upgrades, Sherwood's building and facilities are being left behind compared to other MCPS high schools.
MCPS states that its published Capital Improvement Plan "includes current and projected school enrollments and capacities, and an assessment of space availability." A capital improvement plan basically is a short-range plan which identifies construction projects and provides a planning schedule as well as identifies options for financing the plan. In its FY 2024 Capital Budget that includes more than 100 pages of capital improvement plans for 2023-2029, Sherwood is absent from the list for construction/renovation or even planning studies for possible projects.
Sherwood has also missed out on a generation of 21st Century technology and equipment advancements. The only school along with Sherwood that has not received major building improvements in the past three decades is Watkins Mill. Whitman, renovated in 1992, received an addition in 2021, and Quince Orchard, built in 1988, is undergoing a plan to be completed by 2027. Though Sherwood also has comparable conditions and ages to schools such as Damascus, Magruder, and Poolesville, those schools are cited on the MCPS Capital Improvement Plan as schools with current or future plans, addressed for "various system and programmatic needs." These needs include deficiencies in components, needs, or resources to enable student success.
Additionally, newly built schools and recent renovations will continue to increase the disparities among the schools of the county. Seneca Valley and Gaithersburg both have newly constructed buildings in the past decade, and these vertically impressive buildings have further worsened the disparities among schools. Seneca Valley consists of four floors and Gaithersburg three, allowing for a larger quantity of programs. The space saved by the vertical building also allows the schools to dedicate more space toward surrounding facilities. Seneca Valley has seven tennis courts and four basketball courts, and Gaithersburg contains therapy rooms, a TV studio, a vocational training classroom, and other features which are not available at Sherwood. Crown High School, with five levels, is scheduled to open in 2027 and is under a $180 million budget. Northwood will also get a new building, planned to reopen in 2026 for 2,700 students and staff with a $200 million budget.
Sherwood's sprawling horizontal design, along with its relatively low enrollment capacity, hinders diverse programming and student resources. Sherwood offers 19 different programs for students while Seneca Valley offers 25 and Gaithersburg 30, with Crown and Northwood's new buildings most likely to follow the trend. Each of those schools has or will have an enrollment capacity of at least 2,500 students, compared to Sherwood's 2,100.