MCPS Acquires the Largest Electric Bus Fleet in the Country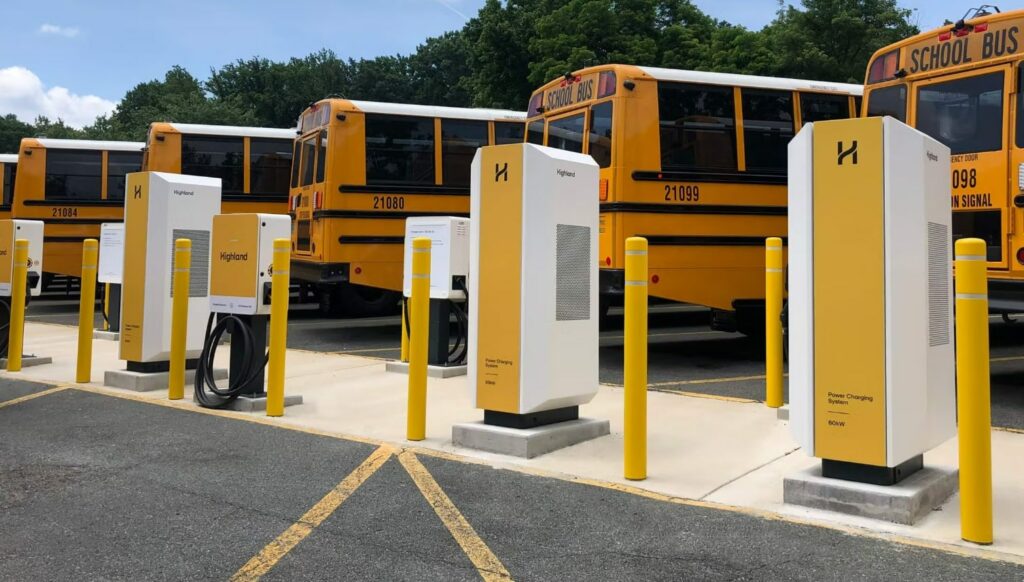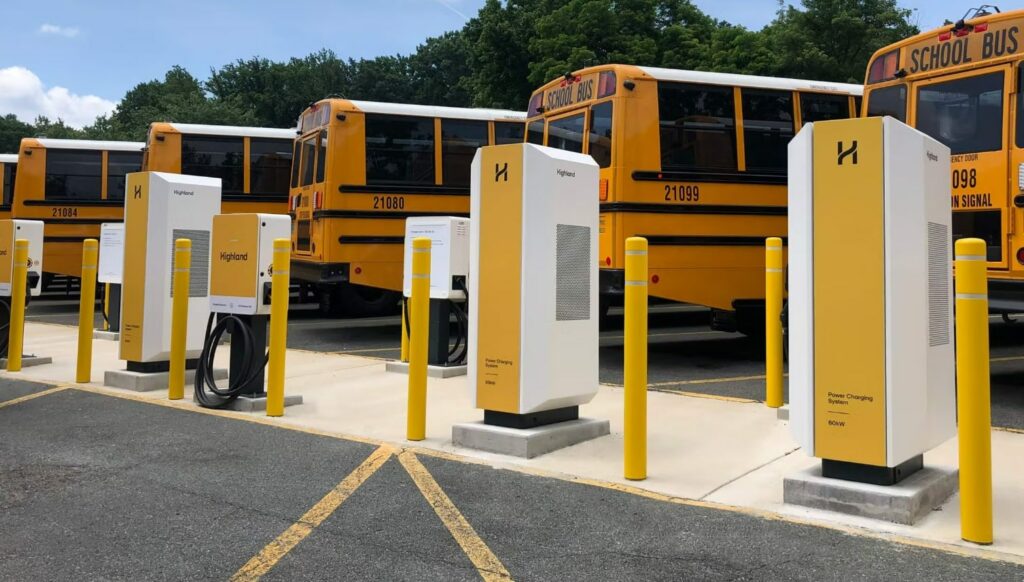 by Payton Seppala '23
Despite calls for climate action within MCPS, not many concrete steps have been taken until now, with the county's partnership with Highland Electric Fleets to deliver 326 brand-new electric school buses by 2025. A ribbon-cutting ceremony for what was the largest deployment of electric school buses in the country happened late October at Walter Johnson High School, when MCPS received its delivery of 61 brand new Thomas Built buses, bringing its total to 86. The new buses are not only expected to cut emissions, but also cut costs and toxic chemicals that are more likely to be present in diesel school buses.
This development pushes MCPS closer to reaching its goal of cutting 80 percent of its emissions by 2027, and 100 percent of its emissions by 2035. Currently, county-owned diesel buses burn around 17,000 gallons of diesel fuel on a typical school day, and their irregular driving patterns involving stopping and idling for long periods of time mean they are very inefficient. With an electric school bus, energy is only used when it is immediately required, meaning that it is much more efficient at its job. In addition to being harmful for the environment, fumes generated by the diesel buses are harmful to students inside the buses, as Maryland House Delegate David Fraser-Hidalgo noted, "Toxic pollutants can be as much as 2.5 times more prevalent inside a diesel school bus than inside an electric school bus," he said.
The four-year contract costs MCPS around $1.3 million in upfront costs for all 326 buses, far less than usually expected, thanks to the partnership with Highland Electric, which invests in the upfront costs of the buses themselves, planning to "recoup that investment over time through decreasing vehicle prices, less expensive fuel and maintenance savings."
Owning an electric bus is much less expensive than owning a traditional diesel powered one. Superintendent Monifa B. McKnight says that once all 326 buses are up and running, she expects to be saving upwards of 6,500 gallons of diesel per day and will be immediately saving 50 percent of costs. Electric buses also contain far less moving parts than diesel buses, so maintenance costs are expected to be cut by more than 30 percent, according to Highland.
With the expanding fleet of electric buses, MCPS sets an example to school districts across the country the future of electric transportation. It also answers calls from students and staff alike from MCPS for providing more environmentally friendly changes to the school system. As McKnight said later in her speech at Walter Johnson, "The school bus is the first and last contact with our students each day, and a new, modern school bus reflects our commitment to an excellent experience for students."