International Players Taking Over NBA at a Historic Rate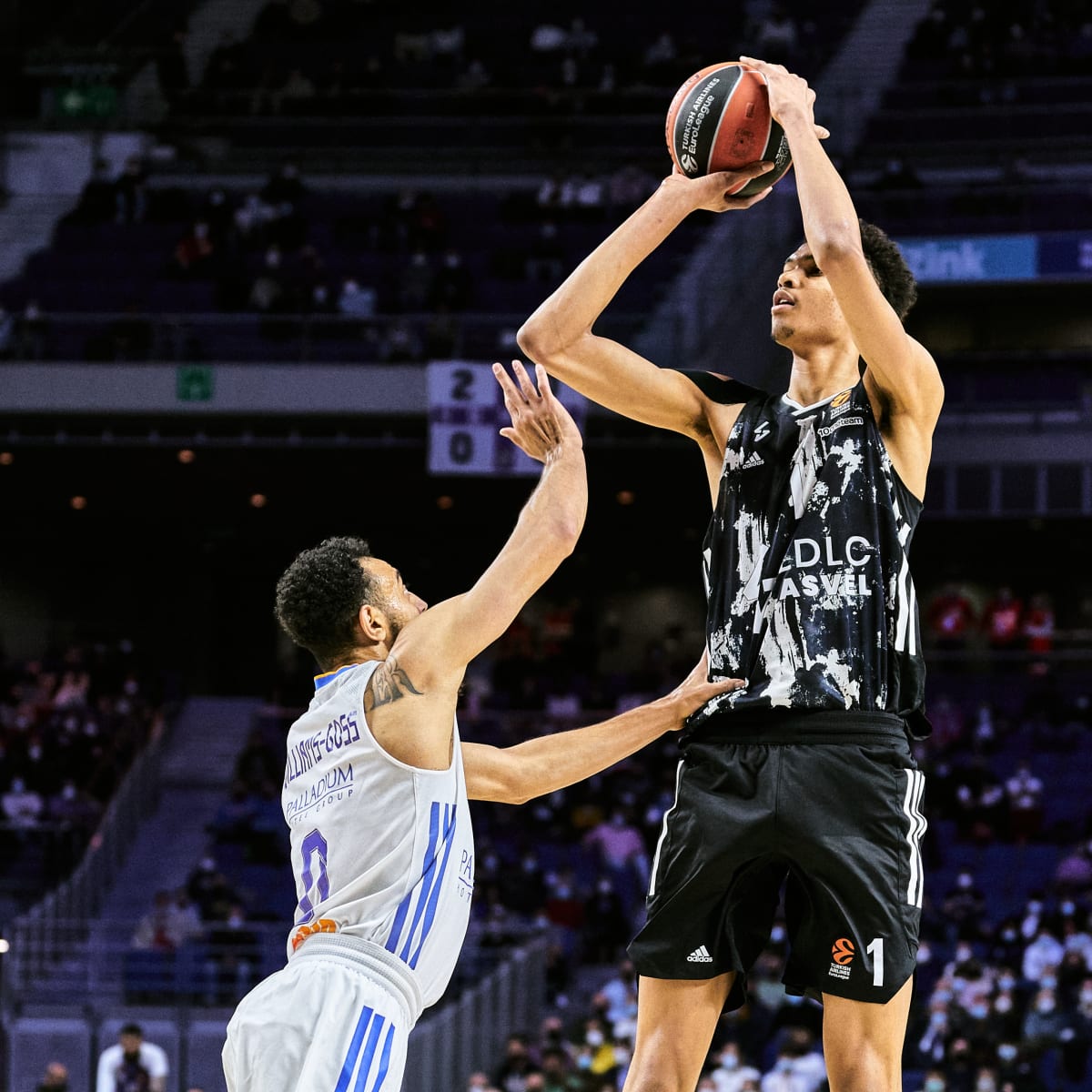 by Noah Bair '24
In 2014, a center from Serbia named Nikola Jokić was drafted 41st overall by the Denver Nuggets. Since then, Jokić has averaged almost 20 points per game as well as been selected to four straight All-Star teams, and won NBA MVP each of the last two seasons. In fact, each of the last four MVPs has been from foreign countries, with Giannis Antetokounmpo from Greece winning the two before Jokić. Before that, an international player hadn't won the award since Germany's Dirk Nowitzki in 2006.
The success of many international superstars can be traced back to playing more competitively in European nations before coming to play in America's top league. Luka Dončić, who is currently favored to win MVP this year playing for the Dallas Mavericks, competed in Europe for Real Madrid in the EuroLeague. There, he won the most valuable player award before being drafted to the NBA in 2018. Dončić is now one of the NBA's brightest stars and is one of the league's best players at only 23 years old. Similarly, Antetokounmpo of the Milwaukee Bucks, who is now an NBA MVP and champion, played in Greek for three years before coming to the United States. During that time, he was an All-Star in a top Greek league while averaging more than 20 minutes per game at only 17 years old. Getting this playing time at such a young age contributed to Antetokounmpo's success in the NBA as he was already accustomed to the rigor of playing professional basketball years before playing in America.
While it's evident that foreign players are becoming some of the best players in the league, they aren't the only stars who don't take the traditional route of playing college basketball. The G League, which is the NBA's "minor league," has started to take in players who would have gone to play college basketball and instead get them to experience an NBA-style atmosphere and acquaint them with how the league will be when they eventually get drafted. The G-League puts NBA prospects up against established veterans and former NBA players who are past their prime. This is a much more realistic scenario to what they will be facing in the NBA, as they will go up against NBA-caliber players, while only 1.2 percent of college basketball players make it to the NBA. Recently, prospects such as Jalen Green, who was drafted second overall, and Jonathan Kuminga, who was drafted seventh overall, started their careers in the G League on their Ignite team, which is exclusively for draft prospects.
There are no signs of this trend slowing down. Experts predict Scoot Henderson, who is currently on the G League Ignite team, to go second overall in next year's draft. The player above him, projected to go first overall on each and every draft board, is Victor Wembanyama from France, who is seven feet and four inches tall. Normally, when a giant of Wembanyama's stature emerges into the NBA, their primary role on a team is to get rebounds and protect the basket on defense. Wembanyama, on the other hand, is able to add shooting into his already impressive arsenal of blocking shots. This makes him a very well-rounded player, as many other centers won't be able to guard him at the 3 point line since. Wembanyama, Jokic, Antetokounmpo, and many others serve as more evidence that the future may entail a NBA league where players from other countries become supreme and dominate the league for years to come.