Indoor Track Builds Strong Team with New and Old Talent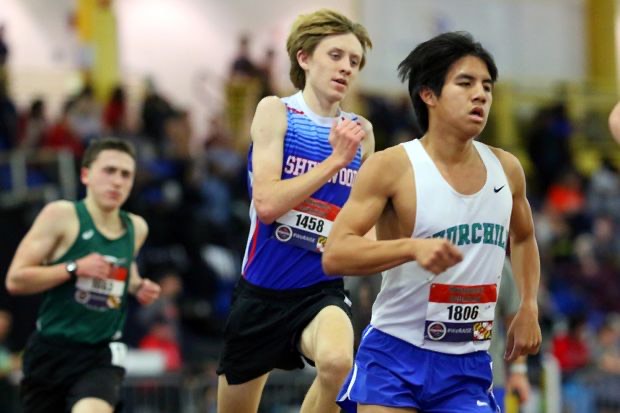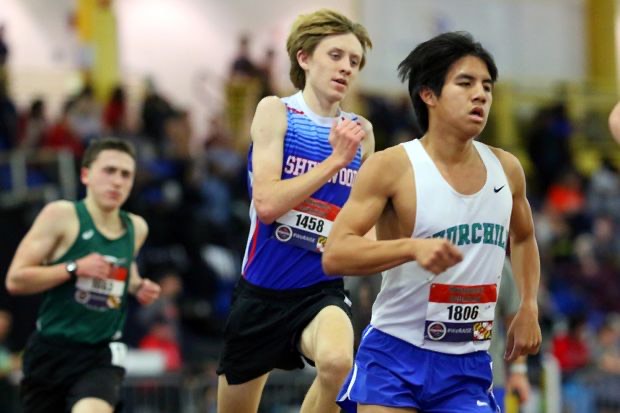 by Katie Gough '23
With a solid group of returning upperclassmen and several promising new runners, throwers, and jumpers, the future of the indoor track and field team's performance in the upcoming championship season looks bright.
The often overlooked sport of indoor track incorporates several different running events along with jumping and throwing. With a slightly misleading name, the vast majority of the team's practices are outside. Only meets take place inside, with most of this season's meets being held at the PG Sportsplex with a 200 meter indoor track.
This is Coach Matthew Holonich's second year leading the indoor team with assistance from Coach Erica Klein. Because the team includes sprinters, jumpers, throwers, and distance runners, the coaches must vary their training plans between the different groups. "We separate our practices between distance runners and sprinters," Holonich said. "Both groups do their own workout that is beneficial to what they compete in and incorporates the distances, recovery, etc. We provide time after running for those to practice the field events."
The team has high hopes for this upcoming championship season. "I am very excited to see how our team performed throughout the rest of the season," Holonich said. "We have done a good job at the meets so far holding our own, I think we will have some kids take home some ribbons/earn points for the team. We could have a handful of kids qualify for states."
"JJ Singleton is a name that comes to mind when talking about state championship qualification," said senior jumper Jack Link. "He's worked really hard to be where he is now and I look forward to seeing what he can do in the 3200 meter run." Link himself, who placed third in Maryland for high jump in outdoor track last year, is very likely to advance to states, and hopes to up his impressive six foot personal best by clearing six feet and two inches this season. On the girls side, senior Emily Zanni has a chance to qualify in the 3200 meter run.
A lot of new talent has emerged this year as well. "Maddy Quirion is having a great freshmen season and has been placing well in the 1600 and the 3200," said Zanni. Quirion also anchors the girls' 4×800 meter relay. On the boys side, sophomore Zaire Fulmore has been performing strongly in the 500 meter run and sophomore Van Mahoney in the 55 meter dash.
According to Zanni, it has been somewhat difficult to put relays together due to a smaller girls' team this season. "We've chosen not to do a 4×400 this season, but we do have a 4×200 that has been showing improvement and a strong 4×800 that has been placing well in meets."
The smaller size of the indoor team has created a tight-knit, positive team dynamic. "The team is great to be around," said Holonich. "There is a great group of upperclassmen who have taken that leadership role and helped the team."
Indeed, many juniors and seniors have taken on leadership roles to help younger teammates navigate the sport. "The girls team is almost entirely underclassmen, with the exception of myself and junior Savanna Mills," said Zanni. "It's great to have a young team because athletes typically improve throughout high school, so this group could be a stronger team in 1-2 years."