Girls Basketball Begins the Season Slowly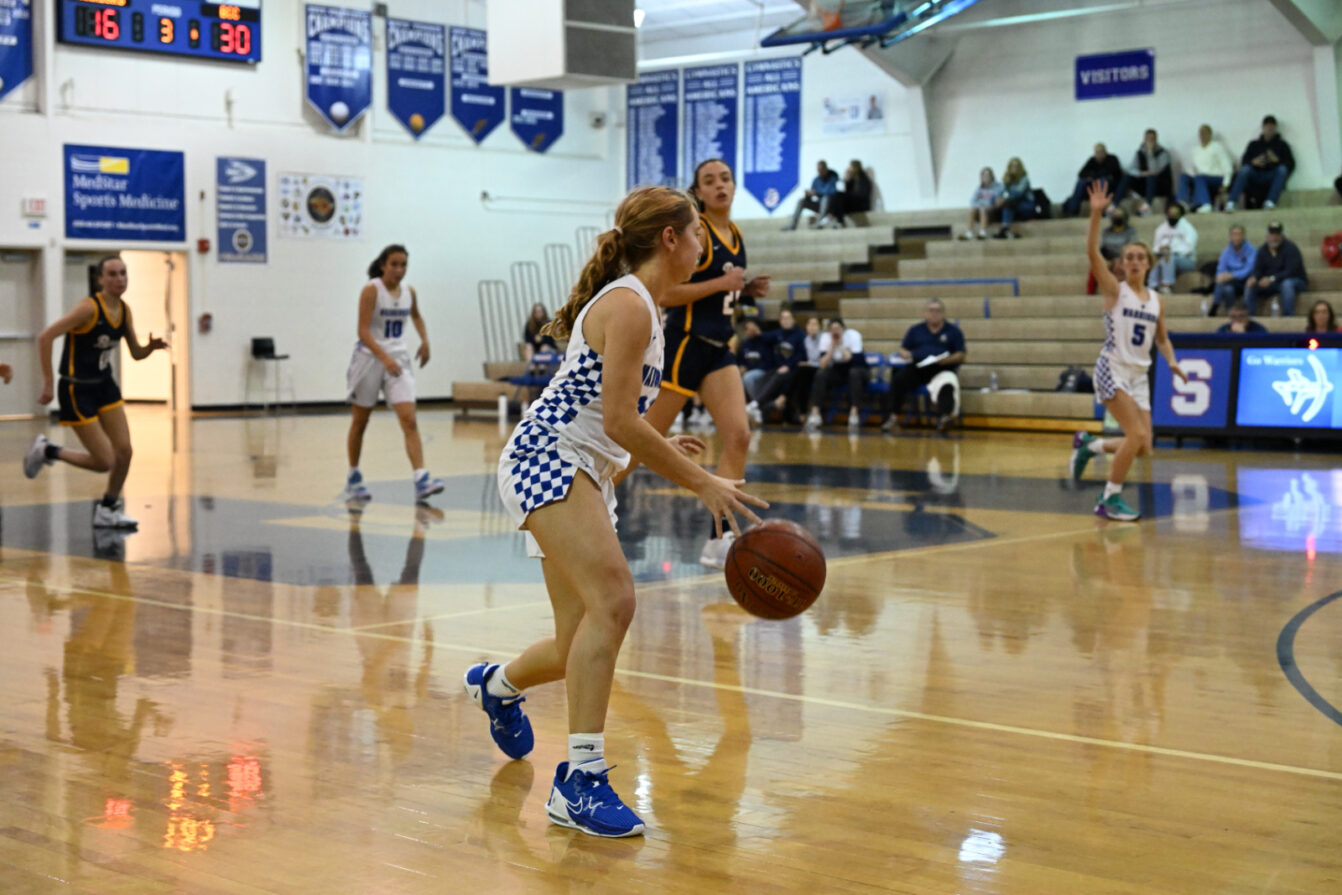 by Kobi Gyan '24
The new-face girls basketball team began the season with a rocky 0-3 start. The Warriors have faced a number of obstacles, including the loss of junior all-division wing Taylor Corrothers due to an ACL injury. In the girl's first matchup against a solid B-CC team, the girls started off trailing. Beforehand the Warriors had not had a full practice with their complete team and it showed. The girls started off in a scramble, not taking care of the ball and having costly turnovers. Despite the early struggles, the Warriors kept it close in the first quarter. However, in the second quarter, everything fell apart as the pesky B-CC defense began to tighten up and offensively strive in transition. Despite a great 13-point effort from senior Elizabeth Furgione, the Warriors lost 48-35.
In the Warriors' second out-of-conference matchup against the Urbana Hawks, the girls struggled to score to begin the game. Playing against such a strong offensive and defensive team the Warriors played catch-up in the first half. However, as the game progressed each player stepped up and one could visibly see the team's confidence grow. In spite of a strong effort, the Warriors fell to the Hawks 56-37.
Against the Churchill Bulldogs, the Warriors came out in great fashion. The girls beat the Bulldogs 2-3 defense with ease and came out with a great offensive start. Nonetheless, the Warrior's offensive success in the first quarter was not enough to keep them in the game. The Warriors simply couldn't slow down the Bulldogs in a 71-27 loss.
"It's shown us what we need to work on and how we can move forward as we play Magruder and come back after break," said Corrothers about the team's start to the season. Although Corrothers is hurt, she continues to attend games and practices. 
The Warriors took the losses in stride and were able to regroup and take a 48-34 victory over the Magruder Colonels.