Boys Basketball Starts off Strong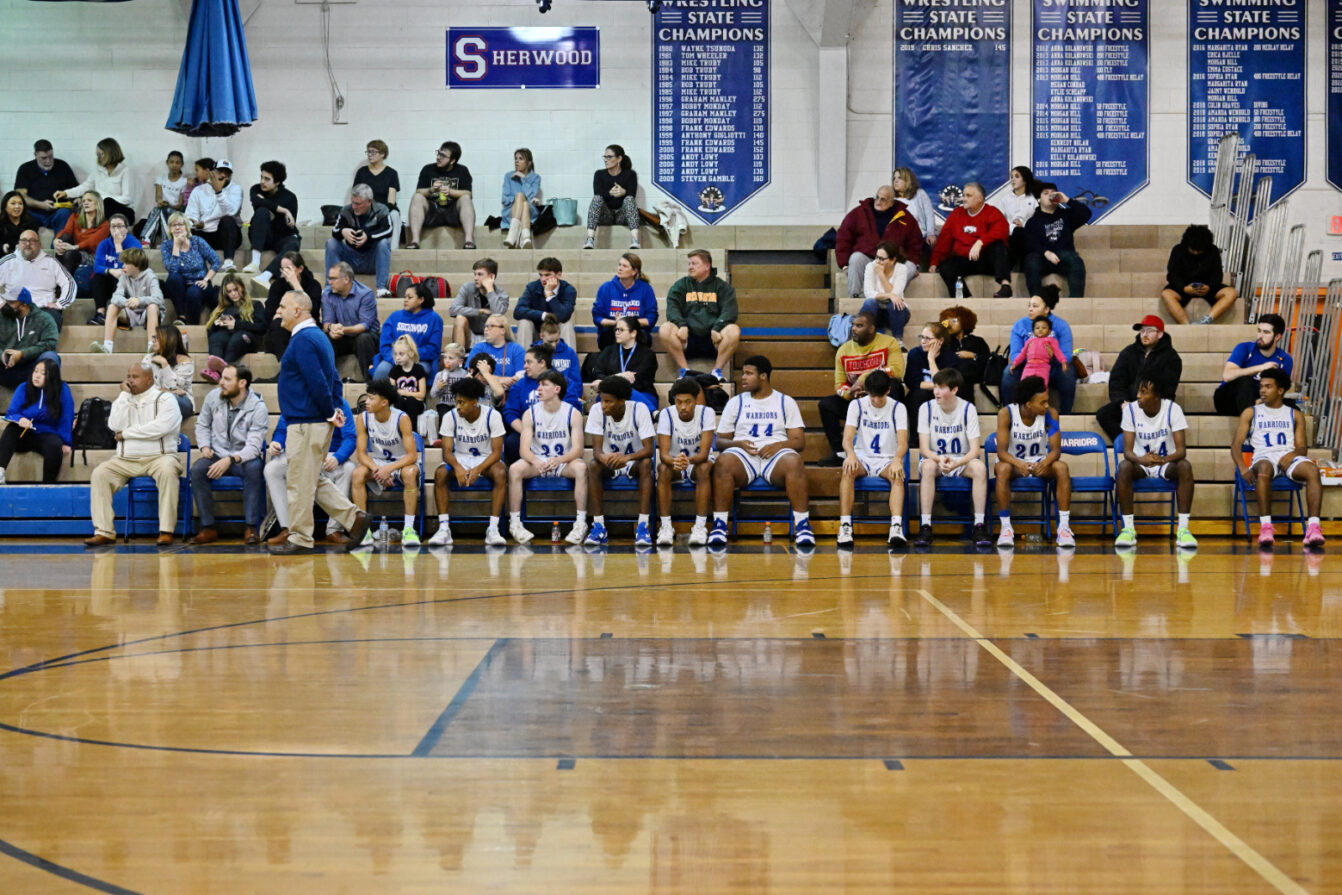 by Evan Joseph '23
After an unfortunate 5-14 season last year, the boys' varsity basketball team looks completely revamped. Last year, the team lost their opening eight games, including blowout losses to Urbana, B-CC, and Churchill. Compared to this year, the team has been much more competitive, beating B-CC 57-43, Urbana 66-62, and narrowly taking their first loss last Monday to defending 4A champ Churchill 51-48. A lot of credit for this turnaround would go to reintroducing coach Darnell Myers, along with the many new faces who joined the varsity squad this year.
Myers is no stranger to Sherwood, as he was a part of the coaching staff for two years in the early 2000s before becoming an assistant and successful head coach at Springbrook. This along with his previous experience coaching at Montgomery College at Germantown with current Sherwood Head Coach Thomas Sheahin has led to this smooth transition.
"Coach Myers and I go back 35 years of friendship and coaching. He is like a brother to me," explained Sheahin. "The circumstances that led him here were Springbrook's loss and Sherwood's gain. "
Myers' big contribution to the team has been centered around the defense, as he has brought over the press defense concept from his previous coaching jobs at Springbrook and Georgetown University. This change has led to the team allowing 51 or fewer points twice already, something they were only able to do once all last season.
Also helping the Warriors are the many new players taking the floor this year. Players like senior Isaiah Smith, senior Vincent Frene, junior Chris Hall-Taylor, and sophomore Evin Thompson have provided an energized starting lineup after transferring from different schools last year. Adding to the lineup, junior Micah Webb transitioned from JV last year to now earning serious minutes off the bench with varsity. These new members have created a team with more size, athleticism, 3-point shooting, and defensive tenacity than last year. With the returning players from last year, this team also has much more depth and is looking to include a 10-11 man rotation as opposed to 8-9 last year.