New Black Panther Film Sets Marvel Back in the Right Direction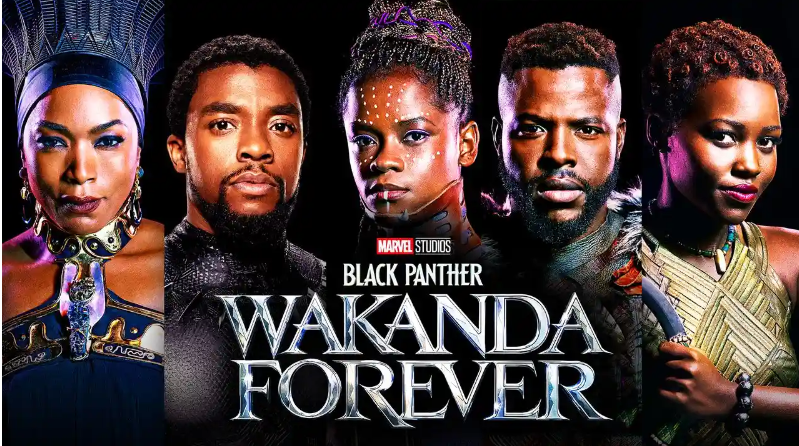 by Devin Kosiorowski '24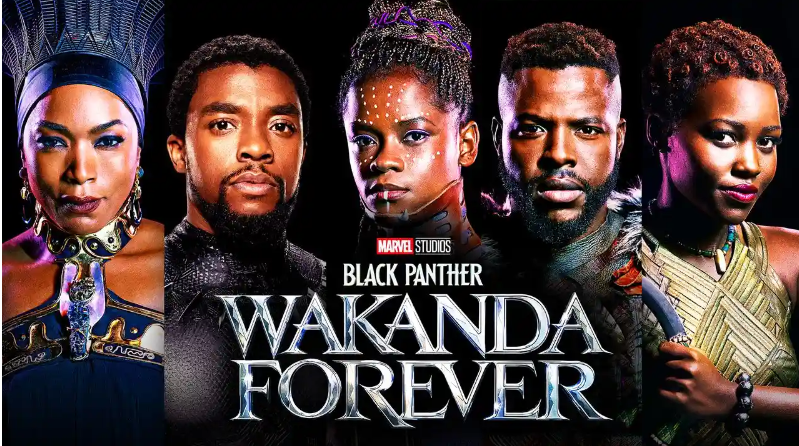 In 2018, Marvel released Black Panther which introduced a new superhero played by the late actor Chadwick Boseman. Boseman portrays the character T'Challa, known as the Black Panther, who rules over the technologically and militarily advanced nation of Wakanda. The film was a hit with audiences and received stellar reviews from critics. 
Two years after that film's great success as well as the character's significant role in three Avengers films, Boseman tragically passed away from colon cancer on August 28, 2020. The unexpected event significantly changed the route Marvel would have to take with the Black Panther storyline. Another two years later, Marvel released its sequel to the film titled Black Panther: Wakanda Forever. 
The main storyline of the new movie takes place one year after the passing of Black Panther. Ramonda (Angela Bassett), Black Panther's mother, is crowned as the queen of Wakanda. She is seen at a UN meeting discussing Wakanda's use of vibranium, which essentially makes them such an advanced nation. However, viewers are later introduced to the unknown nation of Talokan who also have access to vibranium.
The conflict with the new underwater nation, as well as the transition to Shuri (Letitia Wright), Queen Ramonda, and Okoye (Danai Gurirra) becoming the main characters, prove to be a leading factors in the film's success. Shuri and Okoye have to take a trip to Cambridge University in order to keep Ironheart (Dominique Thorne) out of harm's way from the Talokan people. Ironheart made a machine that mines vibranium, which was located in Talokan. The Talokan people make an appearance when the three are escaping back to Wakanda. Viewers start to see the direction the film is taking when Shuri and Ironheart are taken by the people of Talokan to their home nation. Shuri is given a tour of Talokan and its underwater capital by their king, Namor (Tenoch Huerta). This scene establishes how fragile the sanctuary for the Talokan is and what consequences will be met if the Wakandans or any other nation threaten the state of their underwater home. Due to their fragility, the Talokan people resort to attacking and killing others.
Despite the well-developed plot and the successful introduction of new characters and societies, the film does have weaker moments. A recent trend in Marvel that viewers have started to pick up on is the sometimes lazy CGI in scenes, and Wakanda Forever does have a few moments where the CGI lacks. When interactions are taking place just outside the capital city of Wakanda, the city skyline appears blurry and juxtaposes against characters to make the green-screen effect obvious. This is only a minor flaw within the film, and Black Panther: Wakanda Forever is a step in the right direction for Phase Four of Marvel, following the release of some forgettable films including Doctor Strange in the Multiverse of Madness and Thor: Love and Thunder. 
GRADE: B+