Unions Are Riding a Wave by Capitalizing Off Each Other's Success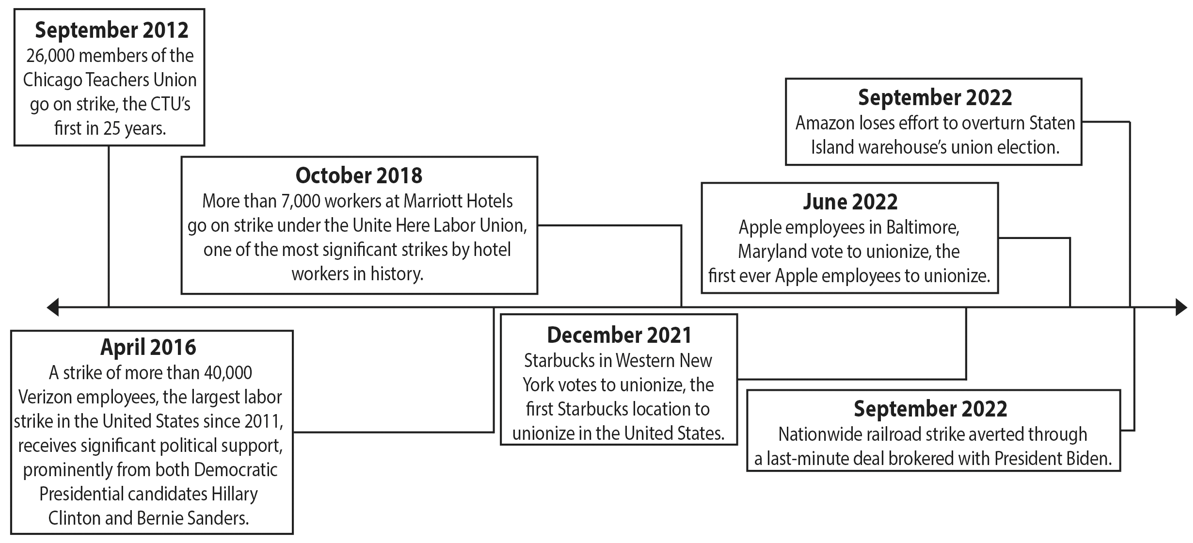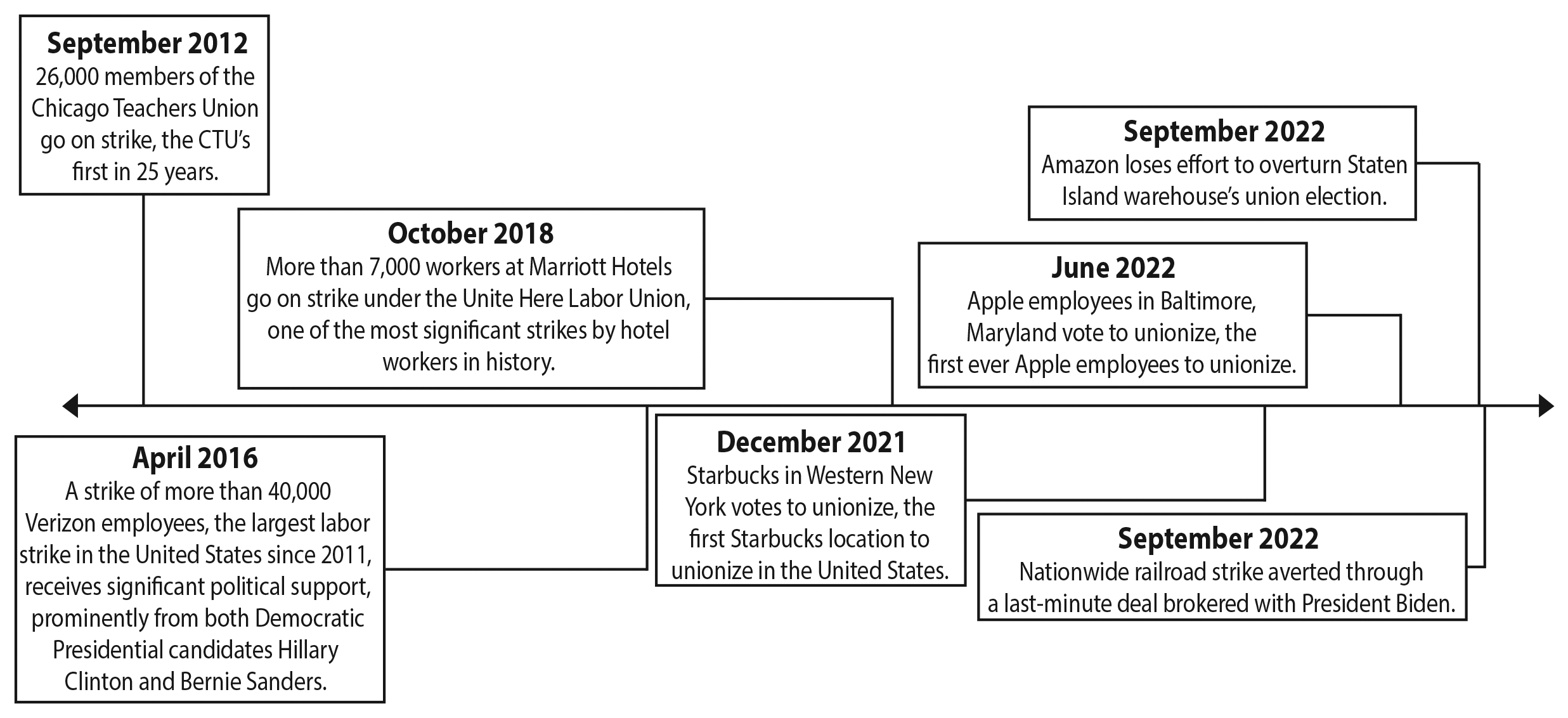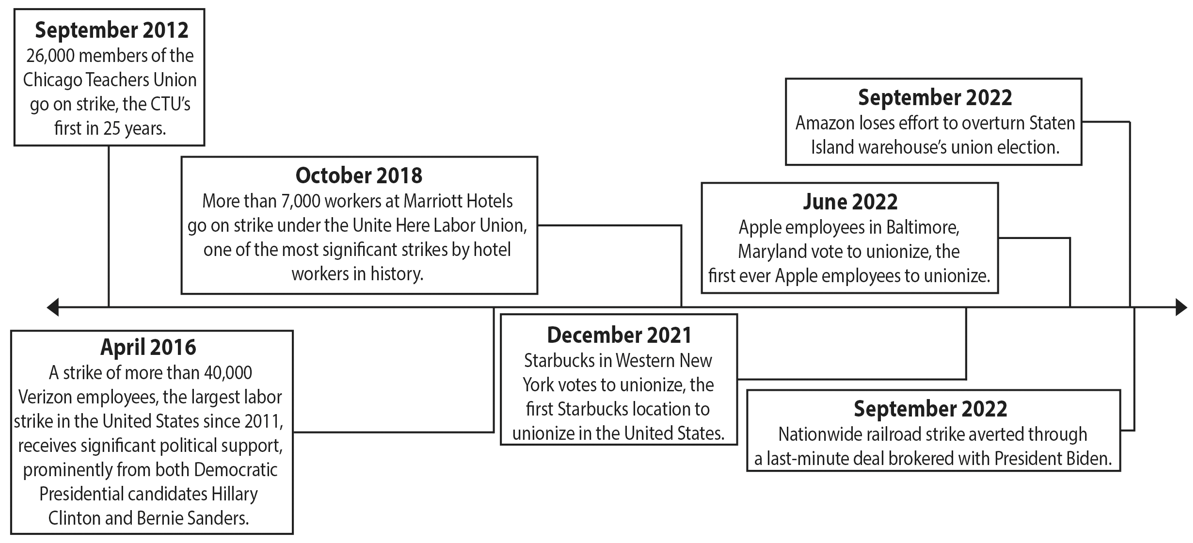 by Solaiman Hassanin '23
From Portland shipyard painters to airline flight attendants to nightclub dancers in California, workers across a plethora of fields are turning more and more toward unions for representation. Last spring, workers in an Amazon warehouse in Staten Island, New York, voted to unionize. Employees at Starbucks locations in 33 states have already unionized. In Baltimore, Apple employees voted to unionize for the first time ever last June, while in Philadelphia workers at a Home Depot are set to vote on unionization in the near future.
Perhaps what seems to bode well for unions today is their legal success and increasing legitimacy. Amazon has so far been unable to defeat the Amazon Labor Union in court. At the same time, last September's planned railroad strike was prevented by a last-minute deal brokered with President Joe Biden, a federal government response that was more legitimizing for the unions than a forced breakup of the strike.
The recent progress by unions has been met with popular support. An August Gallup poll showed that 71 percent of Americans approve of labor unions, the highest total since 1968. A similar Gallup poll, also in August, found that 16 percent of households have at least one union member in them, a number relatively stable for the last two decades.
Still, companies continue to argue that unions are an unnecessary nuisance. According to them, unions force workers into strikes and ultimately harm the laborer's pocket. Amazon and Starbucks alike claim to offer special supplementary support to their workers that make unions useless, a statement echoed by some laborers. Shortly after the Staten Island Amazon warehouse voted to unionize, workers at a nearby warehouse voted against unionization. Starbucks, on its end, announced a student loan repayment program and a raise to $17 per hour for its employees that are not in a union.
A lifetime ago, the United States saw the number of worker unions explode. By the 1950s the organizations were sweeping across the country, reaching a peak in 1954 with 34 percent of workers being in a union. The rise continued into the 1970s, reaching another high with the number of union workers at 21 million. Unions began their retreat in the 1980s with former President Ronald Reagan's free-market policies, which earned him accusations of "union-busting." In 1981, Reagan ordered the forceful breakup of the Professional Air Traffic Controllers Organization (PATCO) strike, not only breaking up the strike but dissolving PATCO and re-forming it under the National Air Traffic Controllers Association.
Now, the unions are seemingly back in style, particularly amongst younger generations. There is no guarantee on whether their resurgence will carry on into the distant future and the wave may very well die out soon, it is nonetheless leaving a significant impact. Companies are taking notice and increasingly pursuing measures to combat the rise of unions, and it remains to be seen how the centuries-long struggle between companies and unions changes in the coming few years.