January 6 Committee Seeks Final Report by Fall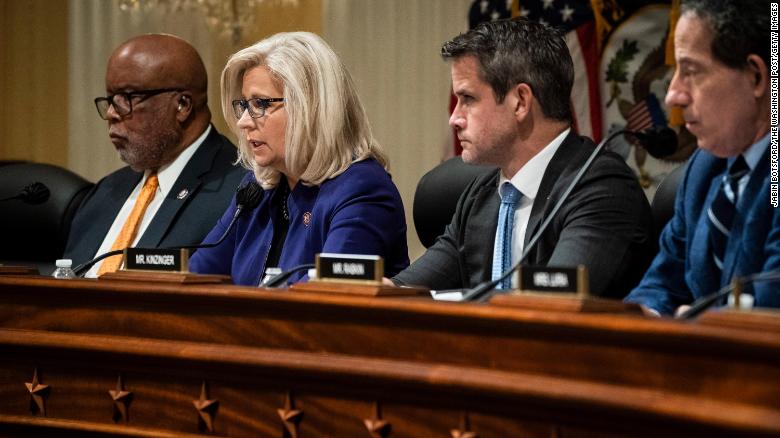 by Matt Kauffman '23
On May 12, 2022, House Select January 6 Committee Chairman Rep. Benny Thompson (D-MS) announced subpoenas issued for five Republican members of Congress, including Senate Minority leader Kevin McCarthy. "The Select Committee has learned that several of our colleagues have information relevant to our investigation into the attack on January 6th and the events leading up to it," Thompson said in a statement. He noted that these five members were previously sent letters requesting voluntary compliance with the committee, but these requests were refused, forcing the committee to issue subpoenas.
Earlier, on March 28, a federal judge ruled that former President Donald Trump and his attorney John Eastman "likely" committed crimes in their attempt to block the certification of the 2020 election. This decision sparked debate within the committee over whether or not to refer Trump to the Department of Justice (DOJ) for legal prosecution, as the committee itself does not have judicial authority. The committee has already approved four such referrals for former Chief of Staff Mark Meadows, former Chief Strategist Steve Bannon, and former Trump aides Dan Scavino and Peter Navarro on charges for contempt of Congress.
The judge required Eastman to turn over hundreds of emails, many of which outlined a scenario in which former Vice President Mike Pence could have stopped the certification of the 2020 election. Eastman attempted to conceal these emails by suing the committee under attorney-client privilege, but that claim was denied by Judge David Carter on the grounds that Eastman and Trump had likely been conspiring to commit a crime. This ruling paved the way for the committee to obtain the 101 emails from Eastman."This may have been the first time members of President Trump's team transformed a legal interpretation of the Electoral Count Act into a day-by-day plan of action," wrote Carter in his ruling.
The possible charges to be brought against Trump are defrauding the United States and contempt of Congress. According to Rep. Liz Cheney (R-WY), Trump was warned about the illegality of the plan to overturn the election by his aides, specifically Deputy Attorney General Richard Donahue, who told Trump that he would be hurting the country if he followed through with the plan.
According to Luke Broadwater of the New York Times, Trump's ignorance of the legal ramifications of his and Eastman's plan to overturn the election amounts to fraud because he deliberately sought to mislead the American public.
"They are on the right track in compiling the case against Donald Trump," said Broadwater. "It will only bolster their attempts to pursue a criminal referral against Donald Trump and his allies when the committee wraps up its work."
The committee's focus has largely been on Trump's role in the riots. Chairman Benny Thompson (D-MS) and other committee members have questioned a litany of people related to the riot, including numerous Trump aides. Trump's personal lawyer and former New York City mayor Rudy Giuliani was expected to testify in May, but canceled his appearance.
In late April leaked texts showed that Rep. Marjorie Taylor Greene of Georgia texted Trump aide Mark Meadows about using martial law after the January 6 riot (incorrectly spelled "Marshall law"). "They stole this election," Greene texted, referring vaguely to Biden and his supporters. "We all know. They will destroy our country next."
In addition to lawmakers and Trump aides connected to the riot, the committee also interviewed Ivanka Trump. In an interview with CNN, chairman Thompson offered insight into her virtual meeting with the committee on April 5. Although the testimony of Trump's daughter and son-in-law Jared Kushner was not directly against the former president, it did corroborate critical testimony from others that claimed Trump was reluctant to call off the rioters on January 6.
The committee planned to issue a final report in the fall, though the status of this plan of action is vague. It currently remains unclear whether or not the committee's final report will include a criminal referral for Trump and others to the DOJ. The issue has been further complicated by Trump hinting at a 2024 presidential campaign, while the January 6 riot and the ensuing investigation remains his most significant hindrance.
So far, according to Insider, at least 846 people have been arrested and charged in relation to the riot, 298 of which have pled guilty since the committee's creation in July 2021.