Rock 'n' Roll Cast Prepares for First Show in Two Years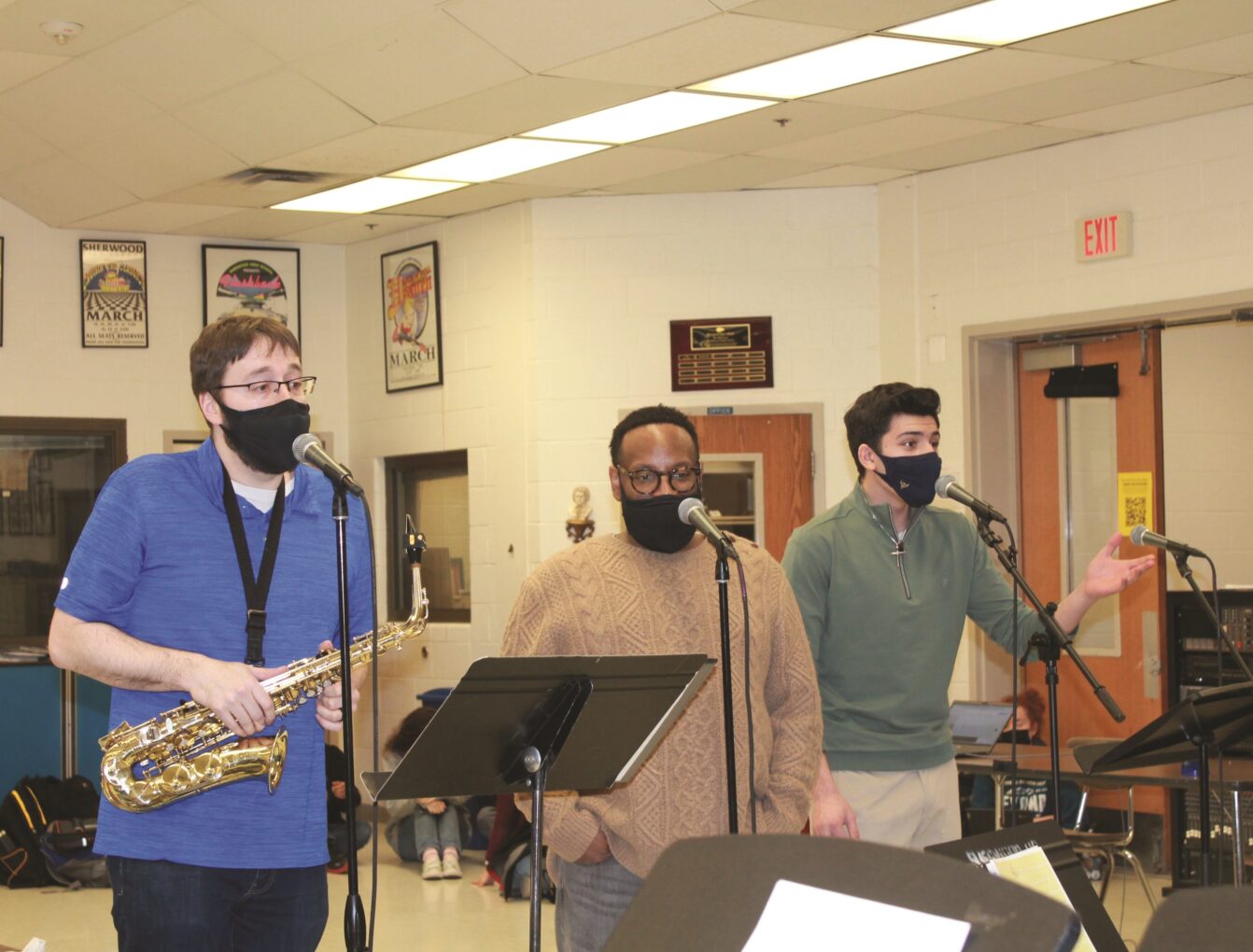 by Matt Kauffman '23
One year and ten months after the closure of MCPS schools due to the Coronavirus, the setlist for Rock 'n' Roll 50 has been released and rehearsals have begun.
This year's show, named Timeless, will be the first in two years, and the band and cast members have been eager to get back into the process that has been missing since the second weekend of shows was cancelled in March 2020. Although the status of the show is currently uncertain due to the surge in Covid-19 cases, the cast members are remaining hopeful about revitalizing a tradition that was lost over the pandemic last year.
MCPS' suspension of non-athletic after school activities, which ended January 18, moved the first two weeks of rehearsals to the lunch period, which is significantly shorter. The first round of rehearsals, which usually lasts about two weeks, is only composed of lead singers and the rhythm section (guitar, drums, keyboard, and bass). Band members and lead singers are aware that each rehearsal may be their last before another closure of schools, but have to try and ignore the precarious nature of the pandemic and focus on rehearsing as much as possible each day.
"As a senior, I can't let myself not be optimistic for the show," said senior keyboardist Megan Cha. "Rock 'n' Roll was really one of the highlights of a lot of our times at Sherwood and I believe that Rock 'n' Roll 50 will happen and meet everyone's expectations." As of now a crowd would not be allowed for the show, but this is subject to change come March. The directors are hopeful that the Ertzman will be at full capacity for the performances.
The general uncertainty regarding what warrants a school closure will not decide the show's fate, according to director Michael Maddox. The show would still be expected to run its course despite a two-week closure, though it seems as if MCPS plans on remaining in person indefinitely. Maddox spoke to the band and leads regarding the importance of individual practice, especially if preparations are suspended due to three or more cases resulting from rehearsals.
There are protocols in place to ensure that the cast will still be able to perform even if one or more leads or band members are unable to perform due to a Covid-19 infection or some other illness.
Each lead singer in the show has an assigned understudy (another lead) who learns their song and is required to be able to sing in place of someone who is unable to perform. This system was in place prior to the pandemic, and has been used whenever necessary in past shows. If a band member tests positive or is forced to quarantine, another member on the instrument will fill in.
Show members are happy to get back into the real version of the show after last year's virtual replacement. Cha expressed her excitement to get back to preparing for the real show rather than an online version. "I'm excited to finally be able to play with a larger group again and get back into the Rock 'n' Roll spirit."