Climate Activists Disappointed after COP26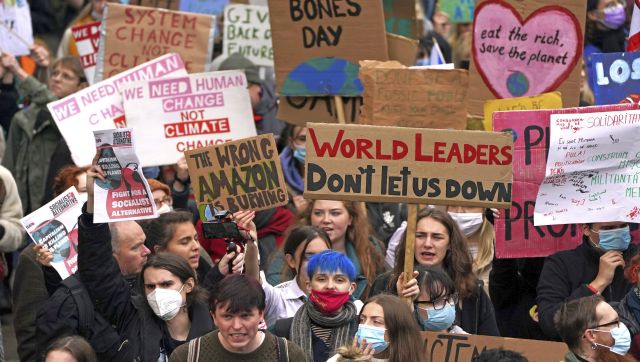 by Alexis Booker '23
The 26th annual United Nations Climate Change Conference of the Parties (COP26) took place from October 31 to November 12 in Glasgow, Scotland. The conference boasted an extensive list of world leaders that attended to set goals in the midst of the climate crisis. With climate change effects noticeable all across the globe, people are putting more pressure on politicians to create drastic changes in regulations.
This year's results centered around the new, formally agreed on Glasgow deal. It creates new environmental regulations to the world market, carbon emissions, carbon-trading, and deforestation.
However climate research scientists, minority groups (such as young people, black, and native groups), and politicians in developing countries all had their own goals in mind. There is a noticeably large disparity between the stricter, more innovative standards of these activists from those political leaders who participated in the actual conference.
Outside of the Scottish Event Campus (SEC) center in Glasgow, many gathered in protest. Scientists' efforts to spread valuable information about the state of the earth were stifled by politicians attempting to contain world panic by suppressing the severity of climate issues.
Youth are angered by the leniency, calling the event a failure and are outraged by world leaders' low maintenance approach. Indigenous and black communities were spread out throughout the protest and remain some of the most directly impacted by the already looming effects of climate change.
The general consensus is that the new deal continues to prioritize political and economic aims over the wellbeing of the planet and its inhabitants. Politicians of poorer countries spoke out at the conference, blaming richer countries for refusing to phase out fossil fuels because they rely on their profit.
Although scientists predict the bulk of the effects will take place in the next 10 to 30 years, because of their early beginnings already impacting these poor countries, the time to take action is now.
The grand conclusion of COP26 has disappointed those who it impacts the most. The demand for more action appears to be unaddressed by the world leaders attending, and with what's supposed to be considered the most monumental climate deal thus far, it still has a long way to go.