Don't Count on Snow Days This Winter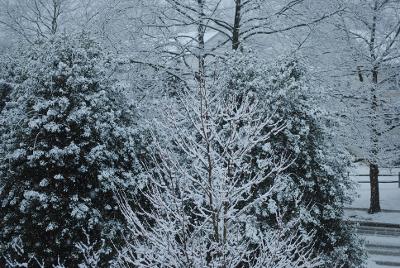 by Lauren Frank '23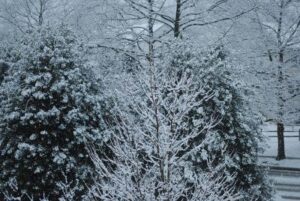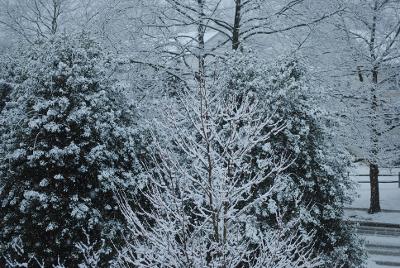 As winter rolls around, many living in the DC Metropolitan area expect at least a couple snow storms or a school cancellation. Some years seem like a hit-or-miss, only snowing a couple times and melting immediately, while others bring massive snow storms with loads of heavy snow and ice covering neighborhoods. However, human-caused climate change has increasingly raised global temperatures, shortening winters in Maryland. This, as well as a weather phenomena called La Niña, lessens the likelihood of an intensely cold and snowy winter. 
For the second year in a row, a La Niña is expected for the upcoming winter. During a La Niña winter, ocean temperatures in the Pacific are cooler, influencing the weather climate patterns across the country. Usually, in the case of weaker La Niña, there are often oscillating periods of warm and cold temperatures. Although not all La Niñas are the same year after year, these cold outbreaks are typically dry.
The National Oceanic and Atmospheric Administration (NOAA) anticipates that wetter than average conditions will affect northern parts of the United States, including the Pacific Northwest, northern Rockies, Great Lakes, Ohio Valley and western Alaska. On the other hand, drier and warmer weather is expected to hit the southern and eastern parts of the country in the Mid-Atlantic Region. What does this mean for Maryland this winter?
As it has been for the last few years, snowfall totals in Maryland will likely fall below average. A combination of warmer temperatures and less precipitation reduces the chances for snow. Although there are fewer chances for a significant snowstorm, the possibility is not entirely ruled out. Given that the weather fluctuates frequently and unexpectedly because of temperatures and Jet Streams, there is always the small chance for a significant storm.
According to NBC Washington's Storm Team4, Montgomery County is forecasted to accumulate around seven to 13 inches of snow in the south, and 12-18 inches northwest. Snow totals tend to be smaller closer to  DC, and greater northwest of Montgomery County. 
Similarly to last winter, many of the storms forecasted this winter will be wintry mixes, often bringing snow initially then changing to sleet and rain, due to La Niña and warmer ocean temperatures in the Atlantic. Meaning, it will be more unlikely for storms to bring snow. With warm ocean temperatures bringing in warm air to the East coast, this winter's temperatures are expected to be on the milder side.
Breaking it down by month, Storm Team4 predicts that January and February will be colder, but gradually warming closer to average by the end of February. Snow storms are more likely to happen during these months, before temperatures reach above average in March and the remainder of the winter.
For snow-lovers, sadly this winter is looking rather underwhelming with snowfall amounts in comparison with previous years.