Smithsonian Exhibit Gives a Look Into The Future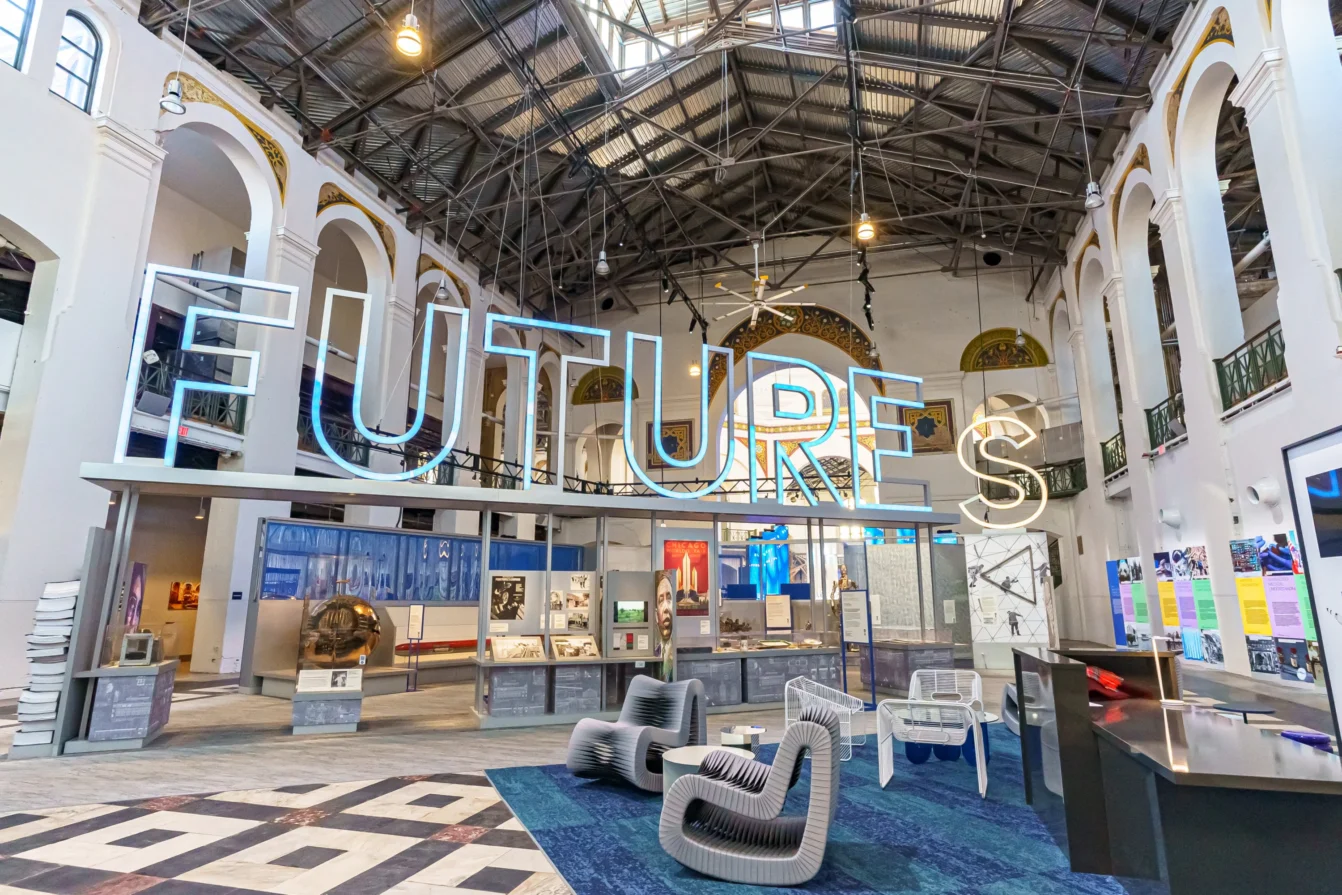 by Riley Sandoval '22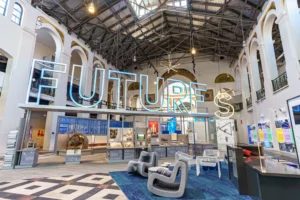 The Smithsonian Institution is celebrating its 175th anniversary with a new exhibit called FUTURES. This exhibit encourages visitors to envision the futures they hope to live in. It is an immersive experience with interactives, art-installations, and inventions. Located in the Arts and Industries building, FUTURES has 150 innovations, technologies, and artifacts on display until July 6, 2022. These artifacts include both inventions from the past, and imagined "artifacts of the future." 
With most museums looking into the past, the Smithsonian wanted to take the approach of looking towards the future for their anniversary. "We have so much help from society imagining what could go wrong in the future … but we don't nearly have as much help imagining what could go right," said Rachel Goslins, the Arts and Industries director in an article in Washingtonian.
There are four main sections to the exhibit: Futures Past, Futures that Work, Futures that Unite, and Futures that Inspire. The first section, "Futures Past," explores how people envisioned the future in the past. Visitors can look at rarely seen artifacts from other Smithsonian museums and collections. Some include Alexander Graham-Bell's experimental telephone and a rocket from the Air and Space Museum. This section also displays portraits created by Artificial Intelligence called "Deep Dream" of some futurists from the past. 
After this section, visitors will be able to see a wall of posters showing how the Smithsonian imagines the future of museums to look like. A highlight of the exhibit is the rotunda of the building. Here there is a light structure by artist Suchi Reddy, called "me + you" where visitors can describe their visions of the future and the structure will turn their words into colors and patterns. 
The "Futures that Work" section looks into ideas related to making our working lives more efficient. It includes prototypes for washing machines that water plants while they wash, a machine that captures carbon from the air, and a time capsule for the future. This section also displays the Virgin Hyperloop Pegasus which aims to quickly transport people across the country at speeds of up to 670 miles per hour. 
"Futures that Unite" delves into new ways people can connect with each other. In this section, visitors can design their own sustainable neighborhood and have a conversation with the future with the help of a machine called, "Hi, How R U." On display in the "Futures that Unite" hall is an art installation and memorial called, "The Grove" by artist Devan Shimoyama that is dedicated to victims of racial violence and the pandemic. 
Lastly, the "Futures that Inspire" hall is about imagining a future full of new ideas and innovations. Here, visitors can look through an augmented reality called, "Rewild" that turns the hall into a flower filled meadow, see a realistic flying taxi, and other artworks that encourage an open mind when thinking about the future.