Boys Basketball Off to Rough Start to Season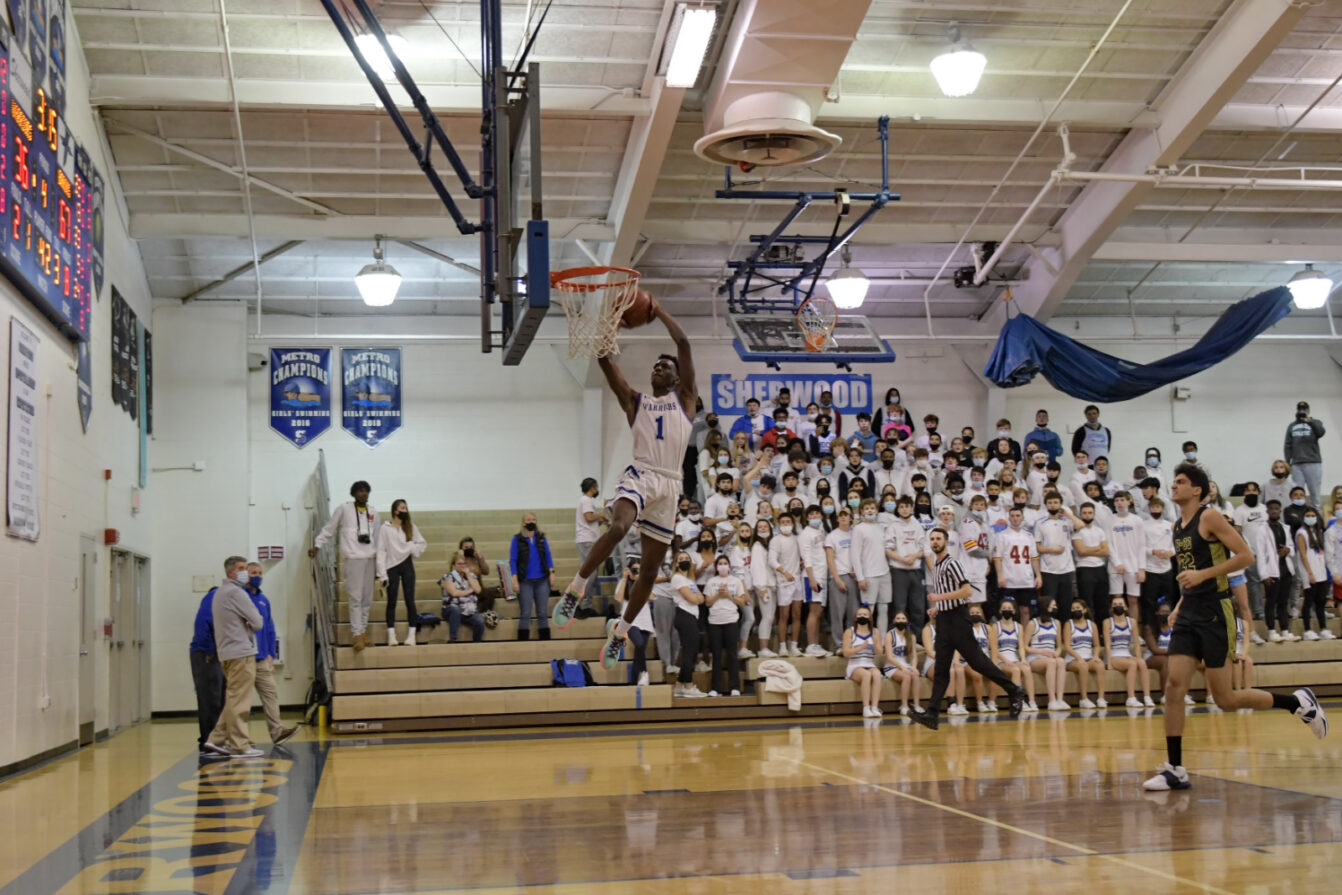 by Evan Joseph '23
The boys varsity basketball team has gotten off to a rough start to say the least. After a 70-45 loss to B-CC in their home opener, followed by a 74-58 loss to Urbana, the team looks to bounce back in a big way and win their first game of the year at Churchill today. With a point differential of negative 41 in these first two matchups, it is clear that some changes need to be made in order for the team to turn things around moving forward. The team's two biggest problems up to this point have been a lack of three-point shooting and an inexcusable number of turnovers. 
The Warriors are turning the ball over on average 22 times a game up to this point and if they are looking to win games, this number must go down. The turnovers lead to fastbreaks and easy points for opponents and in these first two games has created a hole for the Warriors that they must then dig themselves out of.
The Warriors also have been unable to get any type of rhythm beyond the arc. Through their first two games, they have shot 3-33 from three, which corresponds to 11-percent from beyond the arc.
On the brightside, senior Donovan Prophet is showing his impact on both sides of the ball and is looking to continue to turn heads all year. To start the year Prophet is averaging 22 points, 8 rebounds, 2.5 assists, 5.5 steals, and 1.5 blocks per game as he looks to be even better moving forward as the team improves as well. Prophet and his long frame has led to him showing up everywhere on the court, from athletic finishes to disrupting the other team with an array of blocks and steals.
The season is far from over and with players looking to return from injury, it is too soon to write off the Warriors. The Warriors have seen injuries to impact players such as junior point guard Fontaine Green, senior guard Biniam Stefanos, and senior forward Brandon Daniels. With a lot of basketball still to be played, the Warriors hope to flip the script