US Auctions Off Oil and Gas Leases
by Naomi Bang '23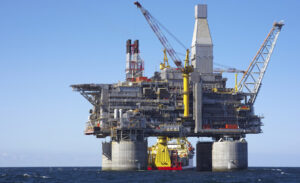 Just days after the UN Climate Change Conference in Glasgow, Scotland, the Biden administration oversaw one of the largest oil and gas lease sales in the United States. The federal auction generated over $190 million and offered up to 80 million acres of the Gulf of Mexico to be used for oil and gas drilling leases. Out of the 80 million acres of land up for auction, about 1.7 million acres sold.
Though President Joe Biden took a strong stance against climate change during the summit, many climate activists are disappointed in what they see as Biden's empty words. According to the government's analysis, the 80 million acres could generate up to 1.1 billion barrels of oil and 4.42 trillion cubic feet of natural gas. The lease will contribute to several years and even decades worth of greenhouse gas emissions.  
"This is an administration that campaigned on dealing with climate change," said Drew Caputo, Vice President of Litigation for Lands, Wildlife and Oceans at Earthjustice. "That's why this lease sale is so disappointing, because it is the most significant action that the administration will have taken on oil and gas development and it goes in the wrong direction."
Despite the concerns of environmentalists, the Biden administration contends it had no other choice but to follow through with the auction. As part of his early campaign to combat climate change, Biden had announced a temporary pause on new oil and gas leases on federal land and water. However, Louisiana and 12 other states argued against the president's action, saying it would cause unnecessary harm to the energy industry. A federal judge in Louisiana issued a preliminary injunction which blocked the pause on leases and sued Biden and the Interior Department. 
The Biden administration is appealing the court's decision, but in the meantime, agreed to resume lease sales. Climate activists argue that the administration could have taken stronger actions against the ruling in order to prevent the Gulf of Mexico sale.