On Sports: Wizards Are on Fire To Start the Season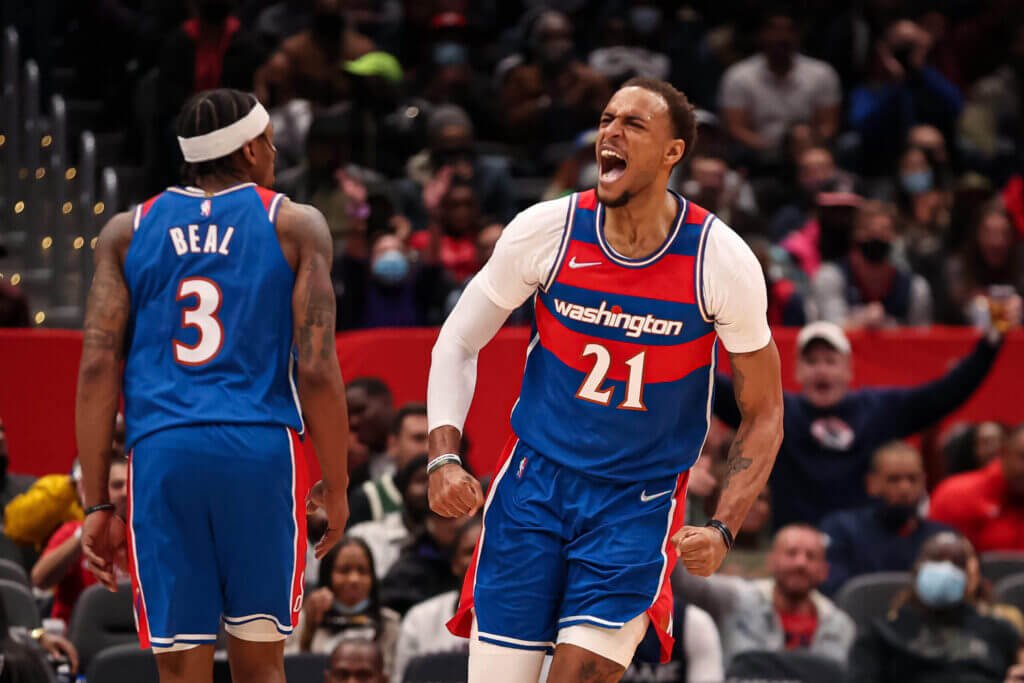 by Matt Rosenthal '22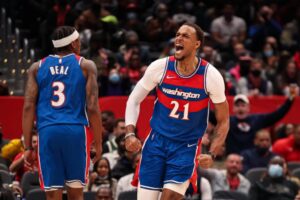 The Washington Wizards were not expected to be a strong team this season. After trading Russell Westbrook to the Lakers, it appeared as if Washington was headed towards a retool and would likely finish around the 8-10 seed at best. Instead, Washington is off to their best start in over 40 years, with a record of 13-8 and are currently the third seed in the Eastern Conference. Washington has had some quality wins against the Celtics, Hawks, Grizzlies, and Bucks. They possess one of the best offensive and defensive ratings in the NBA, and look like a new contender in the wide-open East.
This hot start traces back to the trade of Westbrook. The players acquired include Kyle Kuzma, Montrezl Harrell, Kentavious Caldwell-Pope, the draft rights to Isaiah Todd, Aaron Holiday from the Pacers, and Spencer Dinwiddie from the Nets. Holiday has added some offensive spark off of the bench, averaging 5.4 points per game and shooting 34 percent from three. Caldwell-Pope is also helping on the offensive end, averaging 11 points per game in his role at shooting guard. But it's the additions of Dinwiddie, Kuzma, and Harrell that have made this trade an easy win for Washington. After tearing his ACL last season, Dinwiddie is averaging 14.7  points and 5.2 assists per game, as well as shooting a career-best 36 percent from three. Kuzma, a long-criticized player due to playing in L.A. and in the shadow of LeBron James, is flourishing in his new home. He is averaging 13.4 points and 9 rebounds per game. Harrell has proven to be the best addition to the Wizards from this trade. He is averaging 16.1 points per game and 8.3 rebounds per game. Harrell, the 2020 Sixth Man of the Year, has re-established himself as a front-runner for the award this season. 
A piece holding back the Wizards last year was head coach Scott Brooks. One of his many red flags was his rotations and minutes distribution. Last season, Brooks would start center Alex Len and consistently play him only 8-10 minutes per game, while Daniel Gafford and Robin Lopez would come off of the bench and play the remaining 38-40 minutes. This was a puzzling move that has been fixed under the stewardship of Wes Unseld Jr. He has moved Gafford into his rightful spot as the starting center and he has flourished. He is averaging 8.8 points and 5.7 rebounds per game and dunking all over opponents in the process. 
Despite a dip in his scoring, Bradley Beal is still averaging a team-high 22.9 points per game and his assists are up to 6 per game. Second-year wing Deni Avdija is playing at an all-defensive team level after a gruesome leg injury last season. 
But there are still a few tricks up their sleeve. Last year's starting center Thomas Bryant has yet to return from his ACL tear. He had surgery in February and there is no timeline for his return. More likely than not, Bryant will be delegated to the bench with the emergence of Gafford and Harrell's dominance. Rui Hachimura, one of the brightest young stars in the NBA, has not made his season debut due to mental health struggles. While he is practicing with the team, there is no time-table for his return to play. 
The additions of Kuzma, Harrell, and Dinwiddie, the ascension of Gafford, and the continued dominance of Beal have the Washington Wizards as a new found favorite in the Eastern Conference. If the team keeps this pace up, there is a real chance that Washington finds themselves deep in the playoffs as a serious threat to win the NBA Championship.