For College Students, Delta Variant with a Side of Anxiety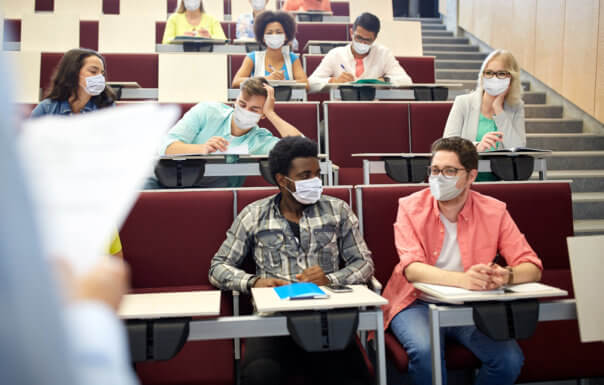 by Emory Gun '22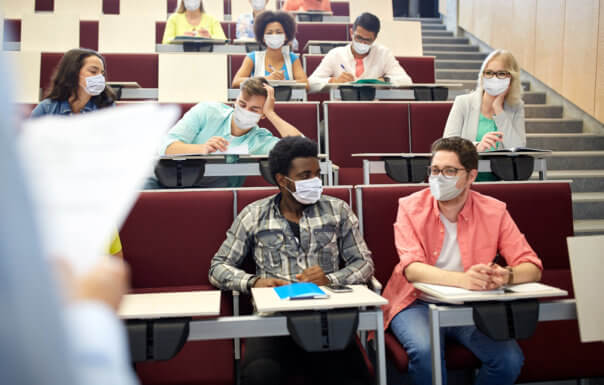 Classes are back in session, and students of all ages are returning to classrooms after a year or more of virtual school. Transitioning back to fully in-person school is a major change for everyone, but current college freshmen and a number of sophomores have gone from being quarantined to living away from home for the first time at a college campus. As a result, this life-altering shift adjustment has been more emotionally challenging this year than in past years.
"Rates of anxiety, depression and burn out have been steadily rising in college kids for years, but those numbers have increased substantially after a year and a half of pandemic," reported Alison Escalante from Forbes.
Furthermore, college students, along with the rest of the country, have one question in the back of their minds: is any "normalcy" only temporary? College students do not know if or when their campuses will send them home, so they are trying to experience college life while it lasts. However, trying to cram every opportunity into a shortened period of time can be overwhelming. As much as it would be nice to be optimistic, cases have risen with the more infectious Delta variant. 
Additionally, a major part of most students' high school senior and junior years are college tours and visits. However, because of Covid-19, many universities could not have prospective students on campus and instead hosted virtual tours. This has resulted in some students attending colleges that they are later uncomfortable in.
"You can look at pictures all you want, but it won't give you the feeling of actually being there. If you visit a campus in person, not only will you get a feel for the atmosphere, you'll also get to interact with students, faculty, the tour guide, admissions officers, and even professors." reported College Raptor.
 Acknowledging that this is an anxiety-producing time is extremely important. "It is well studied that college students are especially prone to feelings of loneliness, and they experience higher rates of anxiety and depression compared to the general population," noted University of Michigan Medicine. 
Between Covid-19 concerns and a lack of socialization in the past year and a half, college students are overwhelmed and deserve to be cut some slack, specifically freshmen and sophomores with this being their first time living away from home.