Merry Clayton Shows Enduring Power through 'Beautiful Scars'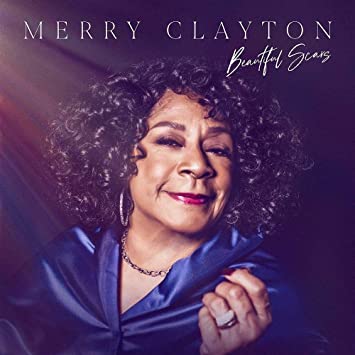 by Timaya Pulliam '23
In 1980, Merry Clayton released her album "Emotion." For many years after that, many thought that was her final album after a career as a gospel and rhythm and blues (r&b) singer as well as a renowned backing vocalist for famous rock bands. Personal tragedy struck in 2014 after Clayton's legs were amputated due to a severe car accident. Out of this stirring life story comes a fresh and inspiring new album, "Beautiful Scars.".
Compiled of 10 tracks, "Beautiful Scars" carries sounds from classic gospel to music influenced by 90s and 2010s r&b. Clayton's primary focus is feeling thankful for being alive after her accident. She recognizes that though she may have a lot of scars, she is still here and able to sing and make music.
Within the span of her two albums, music has changed thoroughly. Clayton had a choice to connect to the old school r&b and gospel feel, or she could make it more digestible for the younger audience and try connecting to something newer. Remarkably, Clayton somehow managed to connect the two, as every song had a slightly different style. The one thing, however, that has remained the same in each of her albums is how incredible Clayton's voice is. Her sound and range at 72 years old are better than most people's voices in their prime.
Kicking off the unpredictable album, "A Song For You" has a classic gospel feel with a strong opening harmony. Next, Clayton jumps into her first single off the album, "Touch the Hem of His Garment." This unexpected song is a cappella and seems to connect to many old spirituals. It's a powerful choice for a single. The first three tracks are outstanding, with number three being the title track. This song, however, was very different from the first two as it had a smoother r&b sound that kept its gospel roots. A song with a surprising sound is "God's Love" with modern-day influences and a Caribbean flair. It is one of the highlights from the album. Some of the other songs have the same church vibe but with some unique aspect that make each different from another. Whether that be the sound of waves, an R&B feel, call and response, or a message explaining something that all people need to hear today, "Beautiful Scars" is an album that has it all.
The song that was created to make the biggest impact was "Ooh Child Medley". The final track, "Ooh Child Medley"' begins with a beautiful conversation between Clayton and her granddaughter about making the best out of every day even when life is hard and there is little love in the world. The song alludes to the Rolling Stones' "Gimme Shelter," the 1969 hit in which Clayton sang what is considered by some as the greatest backing vocals in music history. Both songs focus on the dangers of life such as war, hate, and violence. In this medley, Clayton explains that everyone can rise above the negative as long as they focus on God and look for the positives in life.
Clayton shows through her album "Beautiful Scars" that each one of her scars are "beautiful proof that [she] made it this far." Clayton and her ever-powerful voice are proof that even with scars, people can overcome challenges and live incredible lives.
Grade: A