On Sports: Houston Sports Tumble from Glory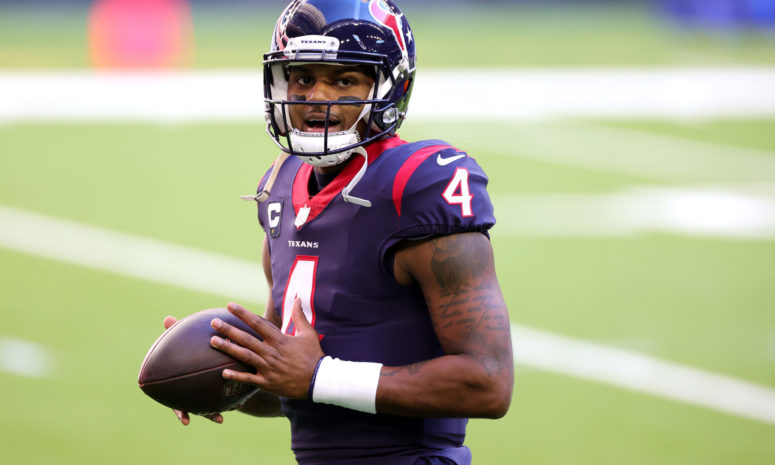 by Matt Rosenthal '22
August 28, 2017, Hurricane Harvey hits the city of Houston, Texas. The storm causes roughly $41 billion in damage to the state, but something else in Houston was damaged, though it would take years to realize it. The city's three main sports teams were about to go into nosedive from which they haven't recovered.  
After years of failure, the Houston Astros seemed to have figured it out. Jose Altuve was playing like an MVP, sluggers Alex Bregman, George Springer, and Carlos Correa were key pieces, and aces Justin Verlander and Gerrit Cole were added to solve pitching woes. After a thrilling postseason run, the Astros were crowned 2017 World Series champions. Following a loss in the 2019 World Series, writers from The Athletic sat down with former pitcher Mike Fiers and he revealed the sign-stealing methods that led to Houston's success. As punishment, the Astros were fined and stripped of draft picks, as well as the suspensions of manager A.J. Hinch and general manager Jeff Luhnow. Even through turmoil, the Astros are in a slightly better place than other Houston teams. They are not quite headed towards a rebuild, but key pieces have departed or are not the same anymore. Cole left for the Yankees and Springer fled to Toronto. Verlander pitched a grand total of one game in 2020 before needing a Tommy John surgery. While the downfall of the Astros was not as dramatic as its neighboring teams, they are still far away from a realistic shot at a championship. 
Across the way at the Toyota Center, the Rockets were looking like true contenders with the recent acquisition of Clippers superstar point guard Chris Paul, as well as James Harden playing like an MVP. In 2018, the Rockets rode the hot hand of Harden all the way to the Conference Finals, where they ultimately lost to the eventual champion Golden State Warriors. Tension began to rise between Paul and Harden. Paul and four first round picks were traded to Oklahoma City in exchange for Russell Westbrook. After just one season, Harden and Westbrook's playing relationship began to crumble. Their evolved play styles no longer work together, unlike in their younger years. Westbrook was shipped to Washington in exchange for John Wall and a first round pick. After a few games into 2021, Harden began to grow irritated with the organization and wanted out. He got his wish and joined stars Kevin Durant and Kyrie Irving in Brooklyn. Since the trade, the Rockets just snapped a twenty-game losing streak. Christian Wood, the new "star" in Houston, had the team in playoff contention, but he got hurt. The Rockets' time contending is over and the organization will need to start over. 
Texans' rising star quarterback Deshaun Watson was working wonders on offense with superstar receiver Deandre Hopkins. Following an injury during Watson's rookie season, he led the team to back-to-back playoff berths and win in the 2019 playoffs over the Buffalo Bills. The beginning of the decline started in the Divisional Round when Houston blew a 24-0 lead to the Chiefs. Head coach Bill O'Brien was officially named general manager in the 2020 off-season. O'Brien made a series of moves that changed the fortunes of the Texans for the worst. He traded two first round picks to the Dolphins in exchange for Laremy Tunsil and Kenny Stills. Edge rusher Jadeveon Clowney was traded to Seattle for two players and a third round pick. But the cherry on top was O'Brien trading Hopkins to the Cardinals for David Johnson, and second and fourth round draft picks. The 2020 season saw everything crumble. Watson gave it his all, but it was all for not. Houston would finish 4-12, including firing O'Brien after an 0-4 start. J.J. Watt, the face of Houston since he was drafted in 2011, wanted to part ways with the Texans. They agreed and he was released at his desire. Tensions have risen between Watson and the organization. He was told that he would be involved in personnel selections, but he wasn't. The team hired new general manager Nick Caserio behind his back. Watson has since requested a trade, but has remained hostage in Houston. Watson has also gotten himself into legal trouble as there are now over 16 women accusing him of sexual assault. His legal situation along with the Texans' stubbornness is causing Watson to be almost non-tradable. 
While a tragedy struck Houston in 2017, the storm caused ripple effects that the city is still feeling three-and-a-half years later. Professional sports teams collapse all the time. However, it is rare that all of a city's teams decline at the exact same time. Houston sports are in a state of limbo and teams may be basement dwellers for many years to come.