Planning for Spring Break 2021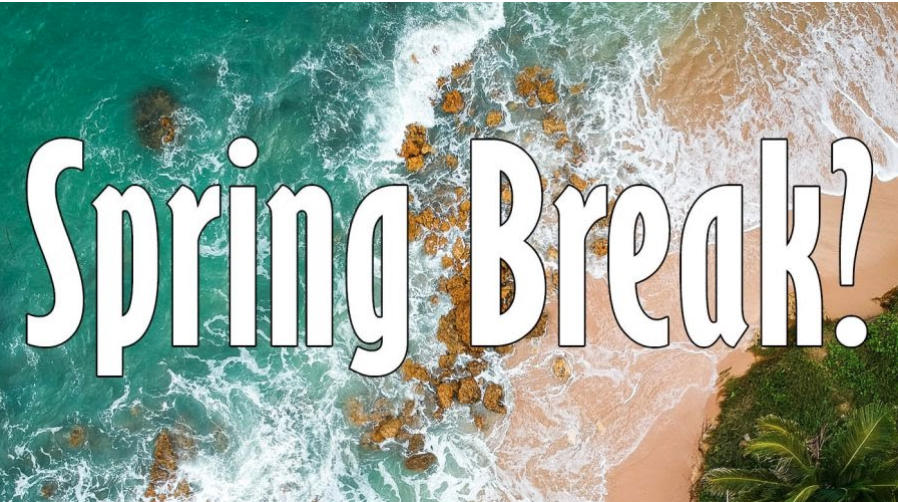 by Victoria Martinez '23
Spring break is right around the corner and unfortunately, the coronavirus pandemic is still around. After being cooped up for a year, the increasing vaccination rates and declining number of infections in the United States are tempting many to travel this spring break, but is there a safe way to do so? 
The Centers for Disease Control and Prevention (CDC) has cautioned against traveling, even if fully vaccinated. While MCPS is still providing their students with time off, they too recommend that students avoid traveling. MCPS recently changed the date for in-person instruction to begin for seniors and others to April 8 rather than April 6 to allow students who travel to take a viral test within 72 hours of returning and to self-quarantine while awaiting the results.
Acknowledging that many Americans will travel regardless of Covid-19 the CDC has updated its guidelines for things to consider doing before traveling. For instance, the CDC recommends waiting two weeks after the second vaccine dose, for the body to build up immunity. In addition, the CDC suggests receiving a viral test 1-3 days before traveling to ensure that travelers have not contracted the virus and are at risk of spreading it. Furthermore, the CDC advises travelers to keep a copy of the test results in case they are required. Also, be sure to check travel restrictions before making plans, and continue mask-wearing and social distancing. 
While crowded beaches and parties may be risky, there are safer alternatives to provide a change of scenery and some fun. The safest option for a beach trip is to rent a house for only the immediate family. Although airplanes may be faster, driving to a destination is safer and food can be packed, to limit interactions with others. It is important to keep in mind that beach locations with recent Covid-19 surges or ones that are overly crowded pose a higher risk environment. 
Low-risk activities include skiing and snowboarding, both of which consist of time spent outdoors and away from others while remaining active. Risk factors of this trip are determining where to eat, stay, and how to spend time away from the mountain slopes. Staying in a private accommodation such as a rental home, Airbnb, or an RV is the best option, though if that is unavailable consider staying in a place that holds strict Covid-19 protocols, and offers contactless check-in. 
Furthermore, other low-risk activities like camping and hiking can be done safely with members of the immediate family, or by social distancing from others while wearing masks. Camping allows for spending time outside with family while avoiding crowds. If camping with people outside of the family, be sure to bring separate equipment including utensils, tents, etc.
According to the CDC, travelers pose a risk to the community for 14 days after a trip. They recommend getting a viral test 3-5 days after traveling, staying home, and self-quarantining for seven full days.