Change-makers and News-shakers: Andy Jassy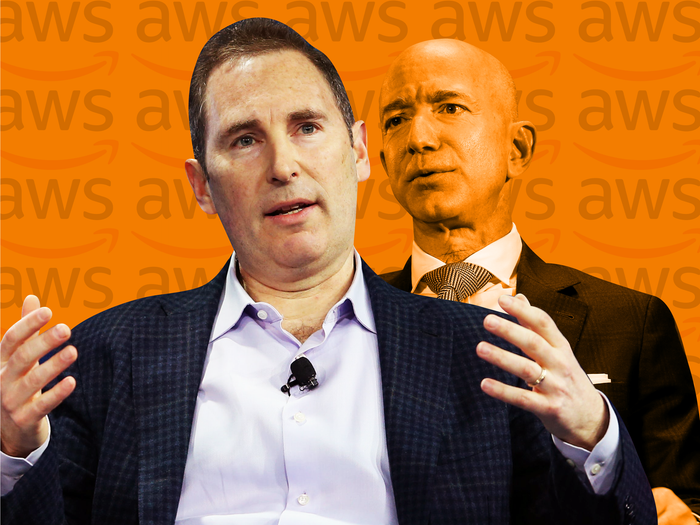 by Lizzy Hermosilla '23
Amazon is the world's biggest online retailer, and there is no end in sight for Amazon's growth. But a big change is happening in the summer of this year when Jeff Bezos founder, the current CEO and majority shareholder of Amazon, is stepping down. The once richest man in the world, just recently passed by Tesla founder Elon Musk, is taking a step back from his responsibilities as CEO of the global retailer and has named his replacement to be Andy Jassy.
To many, this name carries no recognition, but he sure has done a lot for Amazon over its more than two decades of existence. Immediately after graduating from Harvard business school, Jassy joined Amazon in 1997. In an interview with Daily Mail, he said, "I took my last final exam at [Harvard Business School] the first Friday of May in 1997 and I started Amazon next Monday." Jassy has been at Amazon for just about as long as anyone has, and this "Bezos brain double" is the logical new CEO of Amazon.
 Amazon Web Service (AWS), founded in 2003, was built out of a need to support the unconventional needs of Amazon, and AWS became good at handling multiple people doing complex and demanding things which include anything from shopping or storing massive amounts of information. Jassy, the brain behind AWS and its creation, realized that AWS could be used by other companies. This massive cloud that AWS is, and under the guidance of Jassy, is able to support companies' technological needs even if the company tripled or doubled overnight. Now AWS host 42 percent of the top 10,000 websites like the New York Times website, Zoom, and Twitter, and is the gatekeeper of the internet. Every time someone streams Netflix or logs onto a Zoom meeting, they are using AWS's massive cloud. AWS is also a massive moneymaker for Amazon, accounting for 13.5 billion dollars of Amazon's total operating profit for 2020.
 Jassy also worked to develop Amazon Rekognition, which is meant to provide highly detailed and accurate facial search capabilities. There have been many instances of police departments misusing this software to disproportionately target black individuals. Jassy has commented on the issue describing that Amazon is not the regulator of this software. Most recently, Amazon has paused police use of this software until appropriate congressional regulations have been made.
Jassy will not be taking on an easy job once he becomes CEO in the summer of this year. He will have to face the countless controversial Amazon decisions that have only be highlighted with the Covid-19 pandemic. One of the most prominent issues is the possible unionization of Amazon's warehouses in the United States starting with the warehouse in Besmar, Alabama which has been in the process of joining the Retail, Wholesale, and Department Store Union. Much of Amazon's European warehouses have already been unionized, where support for unions is much more normalized.
Jassy likely will be a change of tenor from his predecessor Bezos; for one, he is a lot more vocal on human rights issues and inequities. He has tweeted about the need for accountability after Breonna Taylor was shot and killed in March of last year saying, "Can't let Breonna Taylor's death go with no accountability. We still don't get it in the US. If you don't hold police depts accountable for murdering black people, we will never have justice and change, or be the country we aspire (and claim) to be." He has also spoken out on LGBTQ+ rights praising Supreme Court decisions that protect LGBTQ+ rights. He has also tweeted about his support for a Supreme Court decision that shielded 700,000 young immigrants from deportation, and even about the racial bias attached to incarceration.