On Sports: QB Carousel Takes NFL in New Direction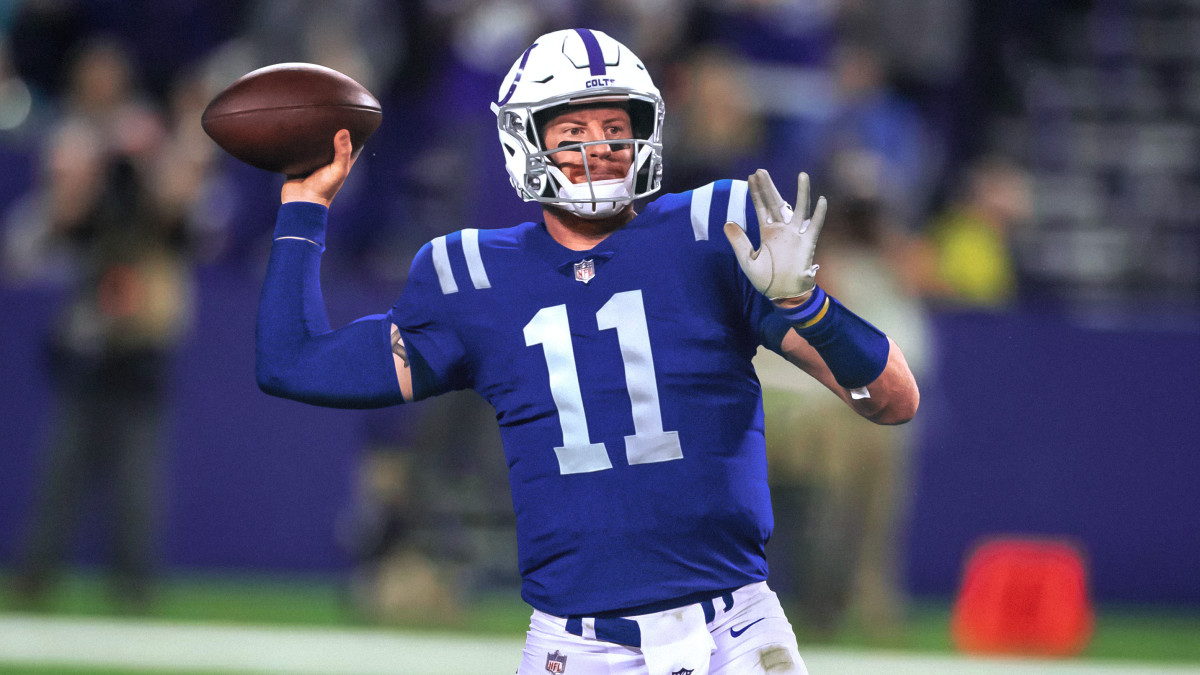 by Colin Horan '21
Any offseason in the NFL has its fair share of surprises, questions, and controversies and this year is no exception. There is an unprecedented league-wide quarterback carousel where as many as 20 or more teams could either have a new starting quarterback or a young gun lined up to sit behind a veteran and be ready to play down the road. The way that NFL teams see their quarterbacks is rapidly changing as teams are no longer keeping their "franchise quarterbacks" through the good and bad, but rather looking for any chance to improve at the position. Additionally, we are seeing many quarterbacks becoming increasingly vocal as they try and improve their personal stances within the league.
At the center of it all is Houston Texans' quarterback Deshaun Watson, who after voicing his gripes with the direction the Texans franchise was going, demanded a trade. Negotiations with different franchises have slowed down as the Texans' lucrative demands have been too much for teams. Regardless of if he is traded or not, Watson has made it clear that he will not be playing another game in a Texans uniform. This offseason has already seen the movement of multiple quarterbacks that have led teams to Super Bowls in the past four seasons. The Rams traded Jared Goff to the Lions in exchange for Matthew Stafford who had requested a trade after 12 years with the team. Carson Wentz was also dealt to the Colts this past week, as he will reunite with a former offensive coordinator. There is also much speculation throughout the league that the 49ers are attempting to move on from Jimmy Garoppolo, and may end up taking a quarterback early in this year's draft. As 3 of the last 4 quarterbacks behind the NFC's Super Bowl teams are to be moved on from this year, it makes it very clear that nothing less than perfection is expected from quarterbacks moving forward.
With all of this expected and exciting movement in the NFL comes several interesting trends. One is the ever increasing expectations for quarterbacks and rapidly decreasing patience for mediocre or subpar performance. Quarterbacking is considered the hardest job in football, but there is an ever-growing demand for instant success in the NFL. There are players like Washington's Dwayne Haskins or Cardinals' Josh Rosen who fell victim to terrible situations, with Haskins being cut after just 13 starts, and Rosen being traded at the next year's draft night. 
Many teams, who despite having pressing needs elsewhere, are choosing to try and find a quarterback for the future, rather than acquire players that can help their teams now. One example would be the Falcons who despite still having a talented quarterback in Matt Ryan, are expected to draft a quarterback with the fourth overall pick. This is quite similar to last season where the Packers, who rather than getting Aaron Rodgers help in an absolutely loaded wide receiver class, chose to draft Jordan Love, a quarterback who did not see the field once this season, while Rodgers ended up winning the MVP this year.
 Another developing trend would be the shift towards a NBA-esque "player's league" where athletes gain an increased say in personal and team affairs. Once again the Texans are the league's focal point in such affairs. Three-time defensive player of the year J.J. Watt was recently released by the Texans per his request, and as stated earlier, Deshaun Watson wants out as well. Longtime Seattle Seahawk Russel Wilson has also spoken out with his team's management, voicing his gripes with his lack of protection, and that he'd like larger say in team decisions. This past year Tom Brady showed why having a say can prove to be beneficial, as after taking a page out of many NBA superstars' books, Brady was able to bring his close friends Rob Gronkowski and Antonio Brown to the Buccaneers. Clearly, his input worked out, as both played crucial roles in the Bucs' Super Bowl run. The NFL has already begun to be flipped on its head, and this offseason's repercussions may just change the trajectory of how the NFL operates for many years to come.