NFL Gets Slimed By Nickelodeon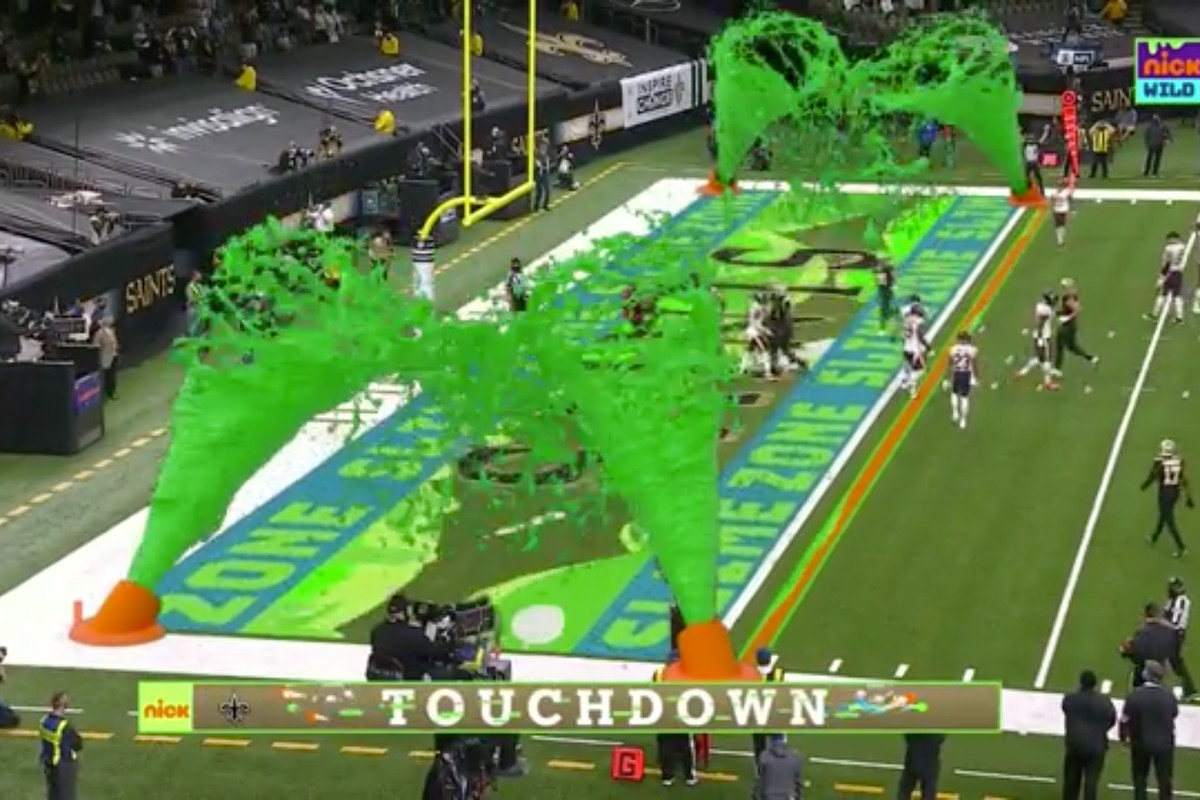 by Caden DeSousa '21
You heard that right. Nickelodeon, widely known as one of the most popular television channels for kids, televised their first NFL game on January 10. Nickelodeon's slime-heavy NFL playoff telecast scored the channel's biggest audience in four years. The Bears-Saints game has been portrayed as the most goofy and the most fun broadcast of the year by many.  From slime cannons after a touchdown to Spongebob in between the two field goal posts, many people enjoyed the creativity on display. Some of the other differences included an explanation of NFL rules by "Young Sheldon" star Lain Armitage, and comparisons of Saints quarterback Drew Brees and teammate Taysom Hill to Spongebob and Patrick. 
While Nickelodeon has ventured into sports in the past with the Kids Choice Sports Awards, the televised playoff game is the first time the network has aired a live pro game. With the many unique ways of displaying the game, the channel grasped the attention of many kids and even adults who were interested in watching football in a different way. Former NFL quarterback, Kurt Warner tweeted, "My son loves @Nickelodeon but has never sat and watched a football game with me UNTIL today… I appreciate Nick introducing our kids to the game in a fun & entertaining way!!"
What does this mean for the future of Nickelodeon and the NFL? As of now there is no news of another game to be hosted by the channel. However, the overwhelming love and support for the collaboration can only mean one thing. There is a very good chance that will happen again.