If the Democrats Take the Senate, Stacey Abrams Deserves Credit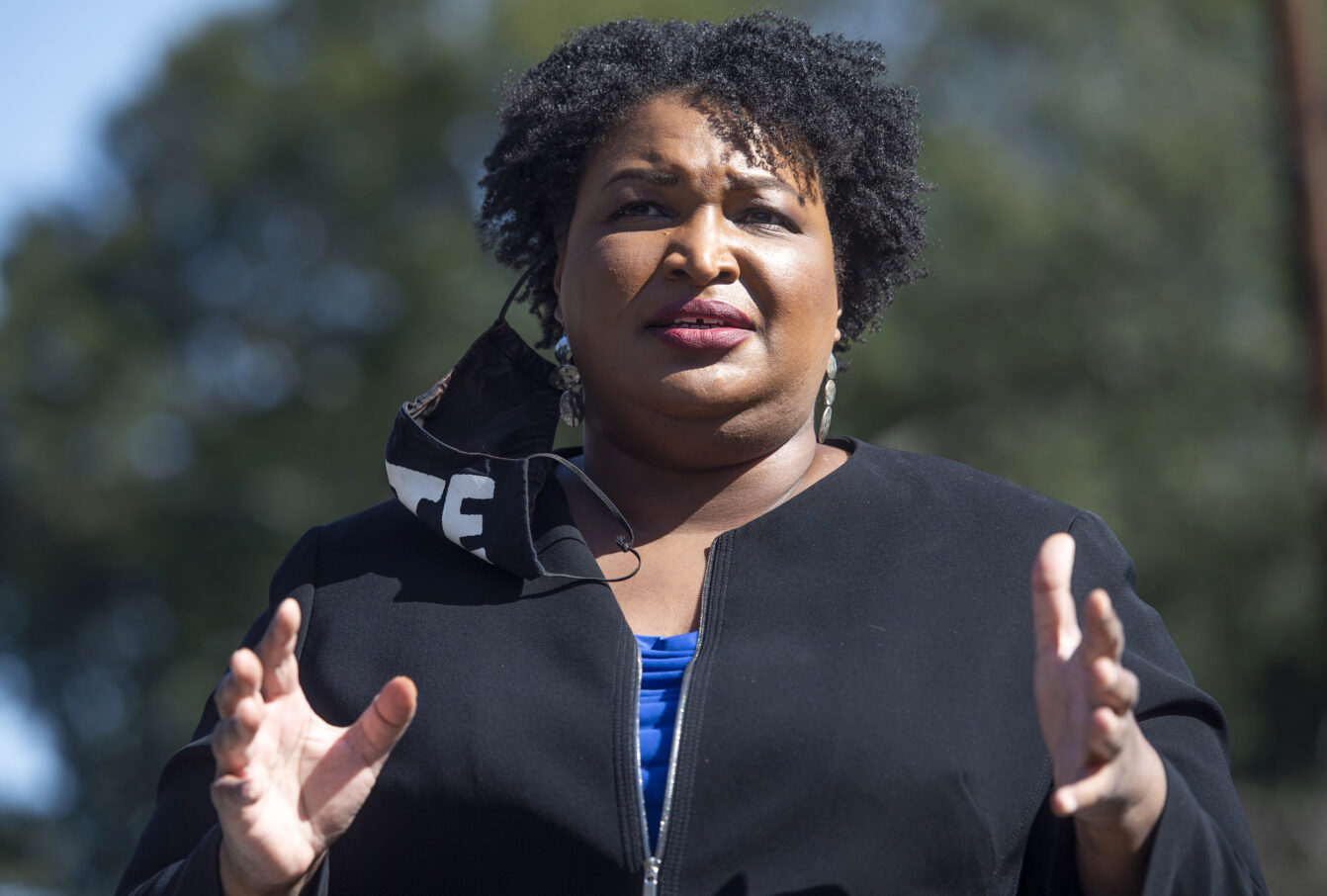 by Lauren Hill '22
2021 will begin with two highly anticipated Senate run-off elections in Georgia that will determine which party controls the Senate. Republican Senator Kelly Loeffler and Democrat Raphael Warnock will face off in January, along with Democrat Jon Ossoff and Republican Senator David Perdue. Amidst record-high voter turnout statewide, neither of these races ended with either candidate taking a majority of the vote in the 2020 General Election. This unprecedented number of voters in Georgia has been accredited to the work of former Georgia House minority leader, Stacey Abrams. Abrams, in her campaigning for fair elections made it her goal to register as many voters as possible before the 2020 Election
Abrams narrowly lost her race for governor in 2018 by a mere 55,000 votes. Abrams and other Democrats claimed that her loss was the result of voter roll purges and voting equipment failures. "So much attention was being paid to my campaign and my election that I think it eclipsed the larger issue which is that voter suppression is happening across this country and regardless of who the target may be," Abrams said in 2018. Since then she has made efforts to fight voter suppression in Georgia, and across the country. 
She founded Fair Fight Action in 2018, a group that aims to fight voter suppression, educate voters, and empower more people to vote. Since then Abrams and her organization have registered 800,000 new voters in Georgia, many of whom were young people of color who were likely to vote for a Democratic candidate. For several years, Abrams has encouraged Democrats to focus more attention on voters in Georgia because of the diverse population in the state. "Georgia is not a future opportunity for Democrats; it is a necessity right now,"Abrams stated.
 Abram's efforts to mobilize voters paid off for President-elect Joe Biden, who won more than  2 million votes in Georgia. This record high number of votes made him the first Democratic Presidential Candidate to win Georgia's 16 Electoral votes since 1992, getting about 13,000 more votes than Trump. Abrams was applauded by many people, including former Secretary of State Hilary Clinton and House Representative Alexandria Ocasio-Cortez. Abrams now hopes to continue empowering voters in Georgia to elect Democrats into the U.S Senate. Abrams and her organization have raised 3.6 million dollars that will go towards the two Senate run-offs. She hopes that now people have seen the impact of their vote, and will be encouraged to vote again in these crucial elections.