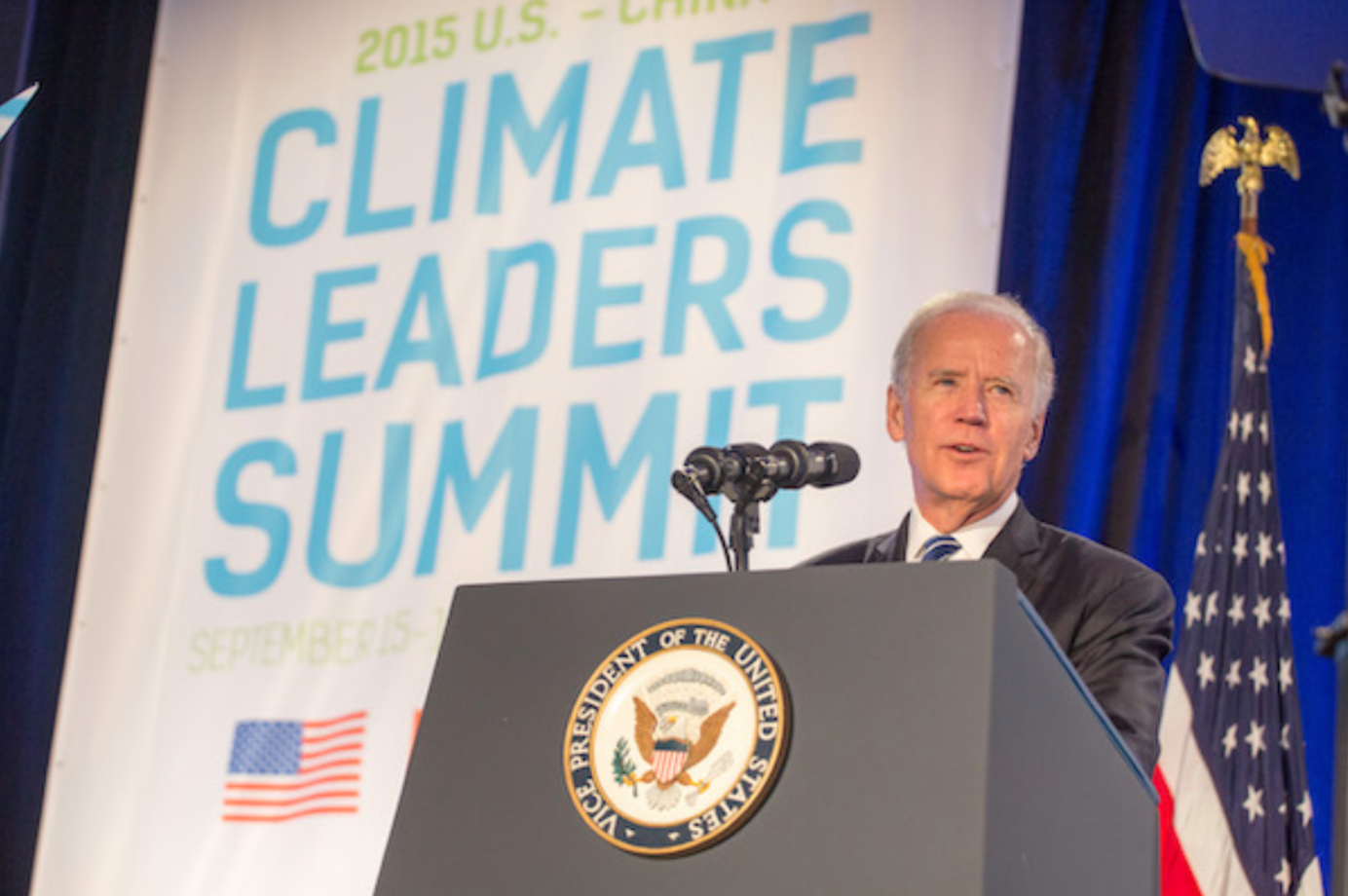 by Avery Prudenti '22
With Joe Biden as the new President-Elect, many things are expected to change. The Biden administration has four main priorities including economic recovery, Covid-19, racial equality, and climate change. As a Democrat, Biden believes very strongly in a fuller response to climate change and has many plans to help our Earth heal. 
"[Biden] proposed the most aggressive plan of any major party nominee to try and slow that warming," states Juliet Eilperin and Annie Linskey from The Washington Post.
One of Biden's more dramatic proposals is to reallocate NASA's plentiful resources to focus more on Earth science instead of the agency's plans to return to the moon. NASA's administration is expecting to prioritize managing Earth's ability to sustain human life, as well as its biodiversity, above their usual efforts focused on space travel. 
"NASA is a national asset, and if properly directed and incentivized, we can make meaningful contributions to sustaining humanity," stated Lori Garver, a former NASA deputy administrator, in a speech on November 7. 
These plans mean that many of NASA's predicted space outings will likely not happen. This includes their Artemis program, which was supposed to send Americans to the moon and possibly even beyond Mars by 2024, but Garver says that now is an impossible goal. Many people do not agree with Biden's plan and believe space exploration should be a top priority, but Biden and the NASA administration agree that focusing on the climate crisis is the best use of their funds.
On top of Biden's NASA plans, he has many other ideas to help stop the emission of greenhouse gases. One such idea is his own Green New Deal, which would eliminate most sources of carbon emissions over a decade. This difficult task will mean more trees planted, more energy-efficient buildings, and cleaner cars. Scientists have agreed that greenhouse gases, such as carbon dioxide and methane, are quickly warming the Earth when they are burned; Biden wants to focus on that issue, specifically. 
Biden's administration has made dozens of plans in an attempt to reverse the negative effects Trump's administration has had on global warming. In 2016, Trump had pulled out of the Paris Climate Agreement–an international agreement to stop the warming of the Earth. Biden has pledged to rejoin the pact. The Biden administration has discussed many different ideas about protecting our Earth and fighting climate change and now that Biden has won the 2020 election, the people will just have to wait and see if he follows through.