Theater in the Time of Covid-19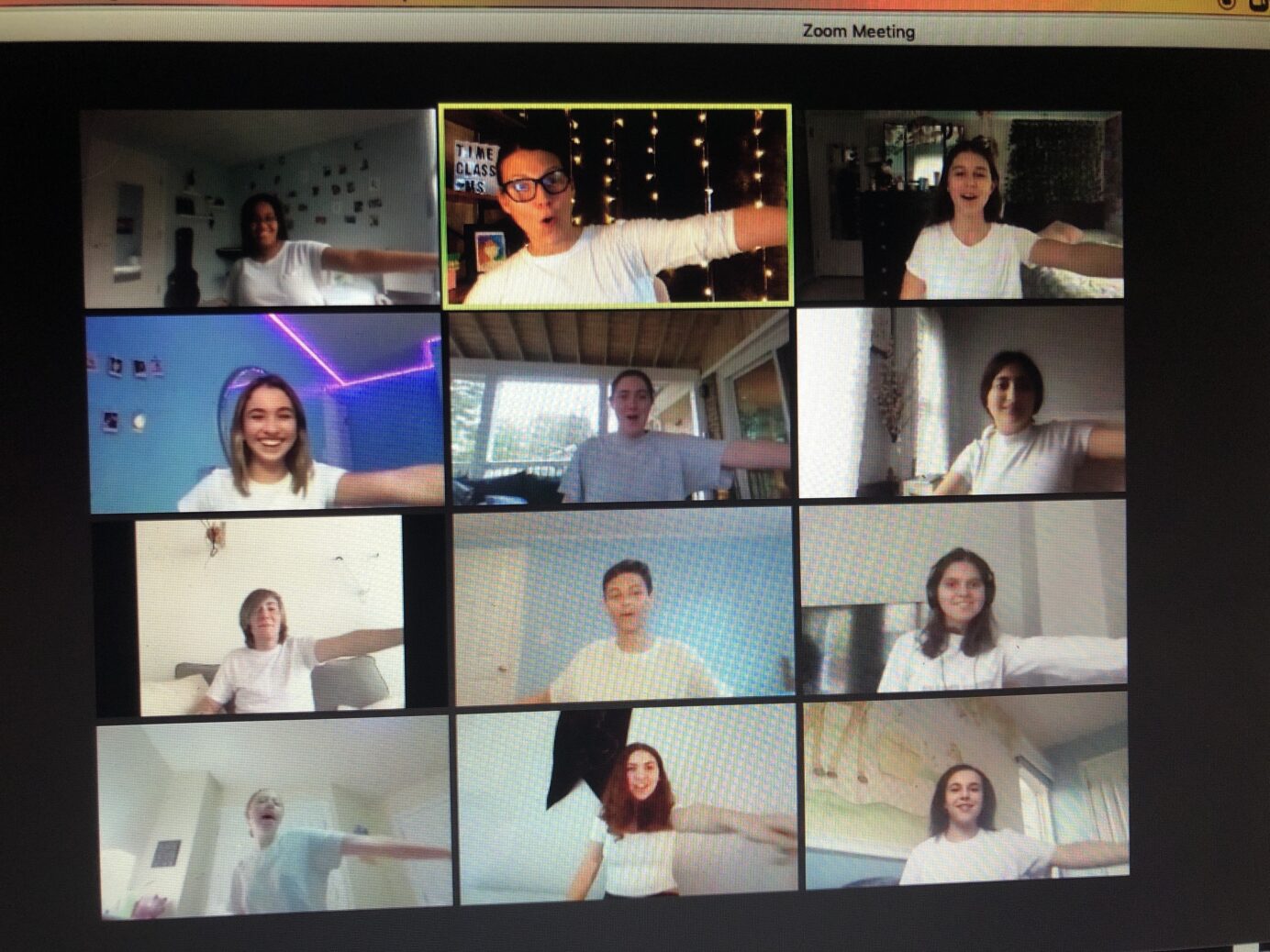 by Emory Gun '22
Most high school classes are designed with student collaboration in mind, and although student cooperation is nice, subjects such as math, English, science, and others do not solely rely on it. However, there are certain subjects that do require student interaction and a prime example is Theater class. In a normal year, students developed their acting and directing skills and many of them work together to create and perform a staged production each semester. Obviously 2020 has not been a normal year.  There have been, and continue to be, many challenges with conducting virtual classes. 
"Zoom can be very intimidating and … sometimes inhibits kids from speaking out as they normally would in a class or club meeting, but the good thing about Theatre and Stage Crew kids is that they are usually pretty personable" said Theatre teacher Elizabeth Kominski. "So even in these challenging times, I feel like we are getting a small taste of our Sherwood Theatre family to keep us going." 
Despite these difficulties, Kominski has found a way to put on a cabaret-style performance for the fall, called Dreamroles. In this production students choose a role they would like to play and perform a song or a monologue as that character.  The stage crew is making original animations and some students are even creating an original song for the production. 
"It is fantastic to see the students motivated and excited by a project during such a difficult time," Kominski mentioned.
"I think it is better than most of us thought, honestly," remarked senior Dylan Campbell, the president of the school's theater club. "Everyone was worried that theatre wouldn't work online, but it's working really well by the use of breakout rooms over Zoom and people working together outside of our planned meetings. Everyone seems to be carrying their weight with the production, and I think it is going to turn out great." 
 "Doing a production on Zoom is definitely a shift, but I'm so grateful that we can perform during these times," agreed co-president and fellow senior, Madelyn Rohan.
In 2020, the students of Kominski's theater class have truly embodied the old adage, "The show must go on!"