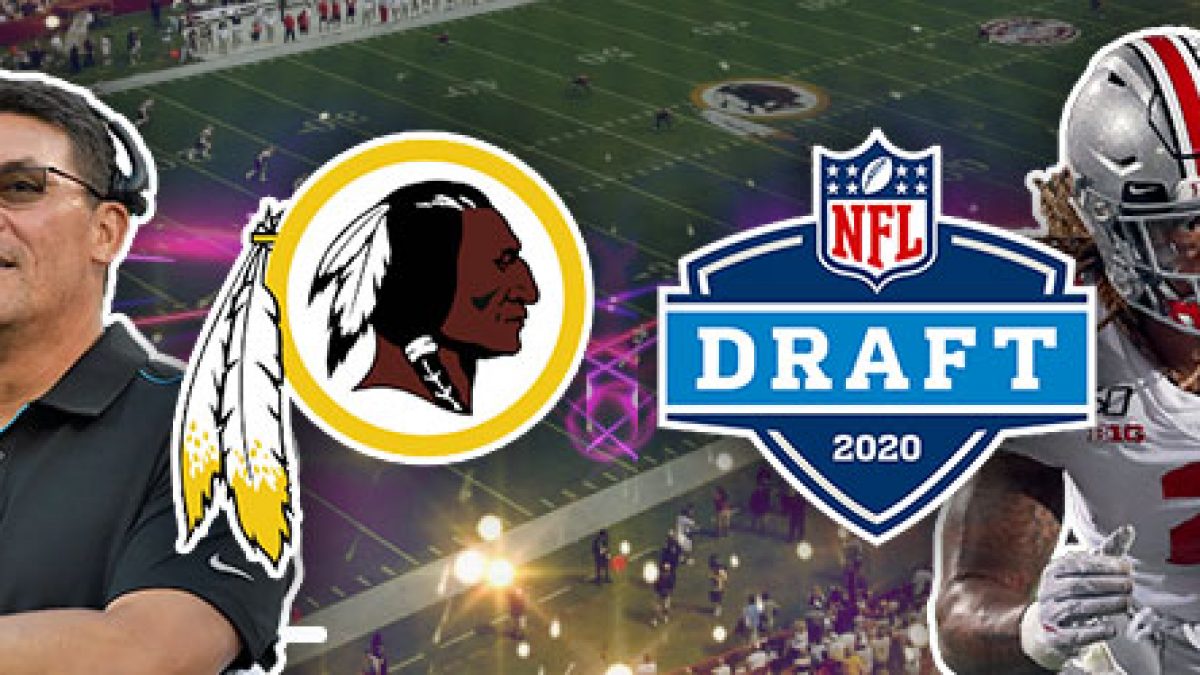 by Matt Rosenthal '22
The Washington Redskins had a disappointing 2019 season, finishing 3-13 and firing head coach Jay Gruden after an 0-5 start. Washington has only crashed the postseason party twice during the past decade and have yet to win a playoff game since the 2005-06 playoffs. The hiring of Ron Rivera is one that can hopefully bring postseason success to a Redskins organization that has not raised the Lombardi Trophy since 1992. 
The Skins kicked off the draft by selecting Ohio State defensive end Chase Young at the second overall pick. He was widely regarded as the best player in the draft and had one of the best defensive seasons in college football history. He finished with 16.5 sacks, 46 total tackles, seven forced fumbles, and was fourth in Heisman voting. Washington now has a defensive line fronted by Matt Ioannidis, Daron Payne, Jonathan Allen, Montez Sweat, Ryan Kerrigan, and Chase Young. Young is a once-in-a-generation talent at DE, and if Washington was to pass on him they would be out of their minds. 
Then in the third round 66th overall, the Redskins selected Memphis running back/wide receiver Antonio Gibson. Although the RB of the future is present in Derrius Guice, he has landed on the injured reserve list three times in his two-season career. Gibson was primarily a wide receiver during his time with Memphis, but he can still effectively run the ball well. He also returned kicks in 2019. The most important part of drafting Gibson is he gets to learn behind future hall-of-famer Adrian Peterson. 
With two fourth round selections, Washington made its first selection at the 108th pick, when the Skins took LSU OT Saahdiq Charles. Even if Trent Williams was not traded to the 49ers during the fifth round, he was not going to play for the team anymore. Charles has a lot of raw talent and can potentially be the starting left tackle. However, he was suspended for violating team rules in 2019. The following pick at number 142 was Liberty WR Antonio Gandy-Golden. He had three straight 1,000 yard seasons at Liberty. Gandy-Golden adds another weapon for Dwayne Haskins. 
Washington added an extra fifth from the Williams trade, giving them two in the round. Selecting at pick number 156, the Skins went with San Diego State C Keith Ismael. He can add depth help to the young O-line. Ismael can play all three interior O-Line positions as well. At the 162nd pick was Michigan LB Khaleke Hudson. Hudson was a tackling machine with the Wolverines and can add depth to a stacked defense. 
Finishing out the round with two more picks in the seventh, Arkansas S Kamren Curl was selected at pick number 216. He can play cornerback as well as safety. Lastly at number 229, Washington took N.C. State DE James Smith-Williams. He can provide a stable back up to a loaded defensive line. 
Overall, Washington earns an A- for their 2020 draft. They drafted their defensive stud of the future, who is a can't-miss prospect, and a few more defensive back ups who can potentially be starters.  Haskins got more weapons to help him become a successful NFL quarterback. A bonus was drafting Trent Williams' replacement.