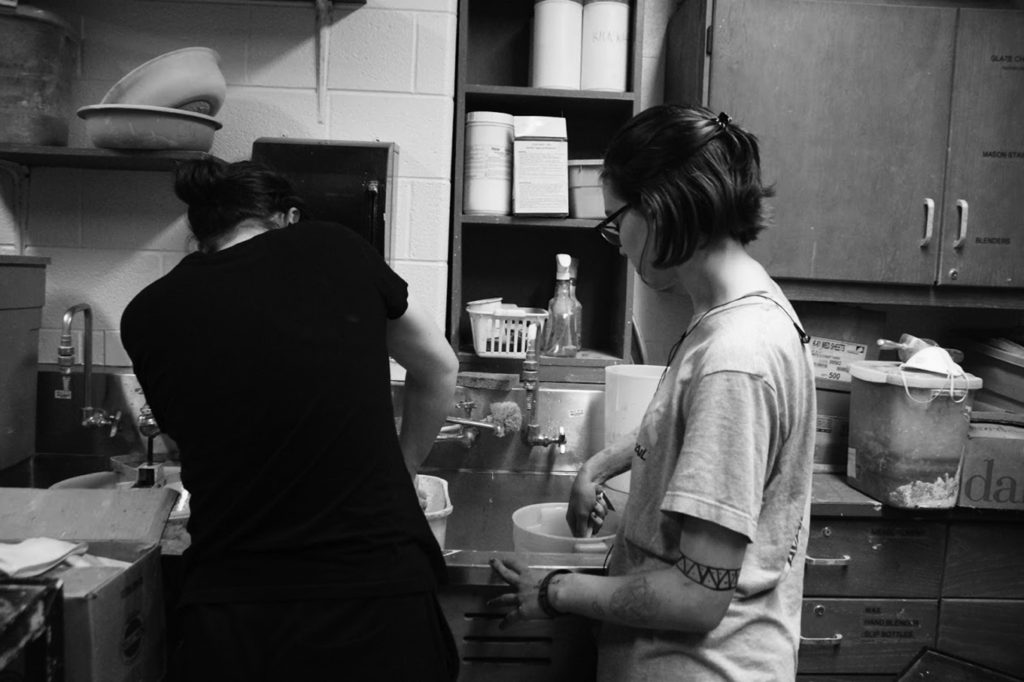 by Lexi Matthews '18
Three summers ago, instead of doing something fun, she was enrolled in online college literature classes, read the classics for fun, and dabbled in art history on the side. Was 12 year-old Shay Johnson crazy? A genius? Or simply living the life of the typical homeschooler?
Johnson, now a sophomore, never thought much of her unorthodox education early on, simply taking after her three older siblings. Her mother decided to teach her children herself after realizing how much she missed her first child while she was away at public school; the rest was history. Before Johnson was four, her building blocks were swapped for activity books and lessons from mom, and she delighted in soaking up knowledge nearly constantly.
"Everything was great for a while; I studied what I wanted when I wanted, without limits or hindering. I never had a strict daily schedule. I was a free bird and I ran with my possibilities," said Johnson, as she recalls reading and painting constantly simply because she enjoyed them. "I'm a huge art nut. I loved starting and ending my day with books on old painters or projects like fingerprinting."
This freedom let Johnson march to the beat of her own drum, but it also came with a price. Favoring some subjects over others meant she would often simultaneously be enrolled in three or more different grade levels, working tirelessly to maintain this balancing act. While powering ahead in her college-level English in eighth grade, she was still making her way through sixth grade math. Moreover, Johnson struggled to feel a sense of normalcy as she aged.
"By my high school years, I was lonely, unsure if my academic achievements were valid, insecure about my intelligence… I loved studying and never had time to make friends my age. I often hung out with adults. Since they were all smarter than me, I felt very divergent. I wanted confirmation that the things I knew and didn't know were normal or even better than it," Johnson said.
When she asked her mom to start public school last year, the 'yes' response gave Johnson instant gratification. "Everything was way easier than I was used to, especially with a schedule to keep me on track. And just by seeing them every day, I made more friends in a year than in my lifetime," Johnson confessed.
"Overall, homeschooling is the best thing to happen to me. It made me the vivacious and kind person people know today," Johnson concluded. She recommends the practice more for young students, as she believes high school provides a necessary transition period to college, but encourages all to keep an open mind ."Homeschooling is all about personality and becoming an individual. And sometimes, everyone needs a little of that."
photo by Maya Koeppen '17