A Christmas Story Christmas Delivers Nostalgia and Surprising Amount of Heart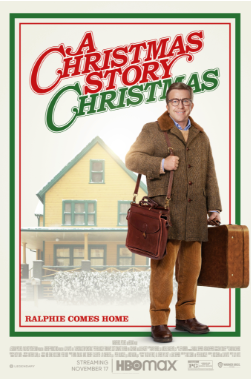 by Nicholas Schade '23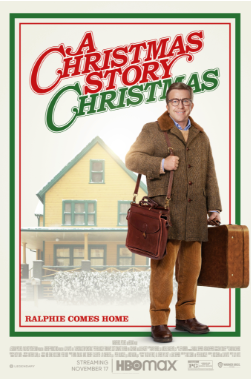 A Christmas Story has established itself as a staple of holiday movies in the short course of 39 years. Centered around the antics of nine-year-old Ralphie Parker and his family, the film embraces the chaotic spirit of the holiday season. While no sequel can fully encapsulate the charm of the original movie, 2022's A Christmas Story Christmas manages to both honor its predecessor's legacy and create its own entertaining story.
Set in 1973, 33 years after the events of A Christmas Story, the movie follows the tumultuous family life of now-adult Ralphie, still played by Peter Bllignsey. After the sudden death of his father (whose actor passed away in 2006), Ralphie returns to his childhood home with his wife and kids to celebrate Christmas with his grieving mother. In the absence of "The Old Man," Ralphie's family holds him solely responsible for planning their holiday festivities, but conflicts arise as he comes to recognize the challenge of creating a successful Christmas.
With the protagonist now in his forties, A Christmas Story Christmas chooses to focus on a parent's view of the holiday season, a perspective scarcely explored in the first movie. By doing so, the sequel loses some of its predecessor's youthful charm, but provides a unique and refreshing look on the characters' world. Ralphie's children also add some energy back to the plot, while giving him a chance to reflect on his own childhood experiences.
The death of Ralphie's father is handled in a surprisingly somber manner, departing from the story's generally humorous tone to give characters time to express their distress. The movie pays special attention to Ralphie's grief over the death, and explores the pressure he feels to honor his father's legacy as a person through a subplot where he struggles to write an obituary. Coupled with the mounting pressure of Christmas preparations, the complexities of Ralphie's character are put on display in a manner as, if not more, powerful than in A Christmas Story. 
For the most part, the film faithfully recreates the style of its predecessor. The actors for Raphlie's friends, brother and childhood bully return to deliver stellar performances of their characters as adults. Some classic set pieces reappear as well, like the mall Santa attraction that traumatized Ralphie as a child, though often only for brief callbacks and not as crucial parts of the plot. Instead, more emphasis is placed on creating new gags, which provide sufficient entertainment and memorability.
A Christmas Story Christmas is presented like a love letter to its source material, praising its universally recognized jokes and characters, as well as the talent behind its script. However, the movie truly lives up to the name of the original by following its own unique, heartwarming storyline. 
GRADE: A