"Don't Worry Darling" Exceeds Expectations Despite Poor Reviews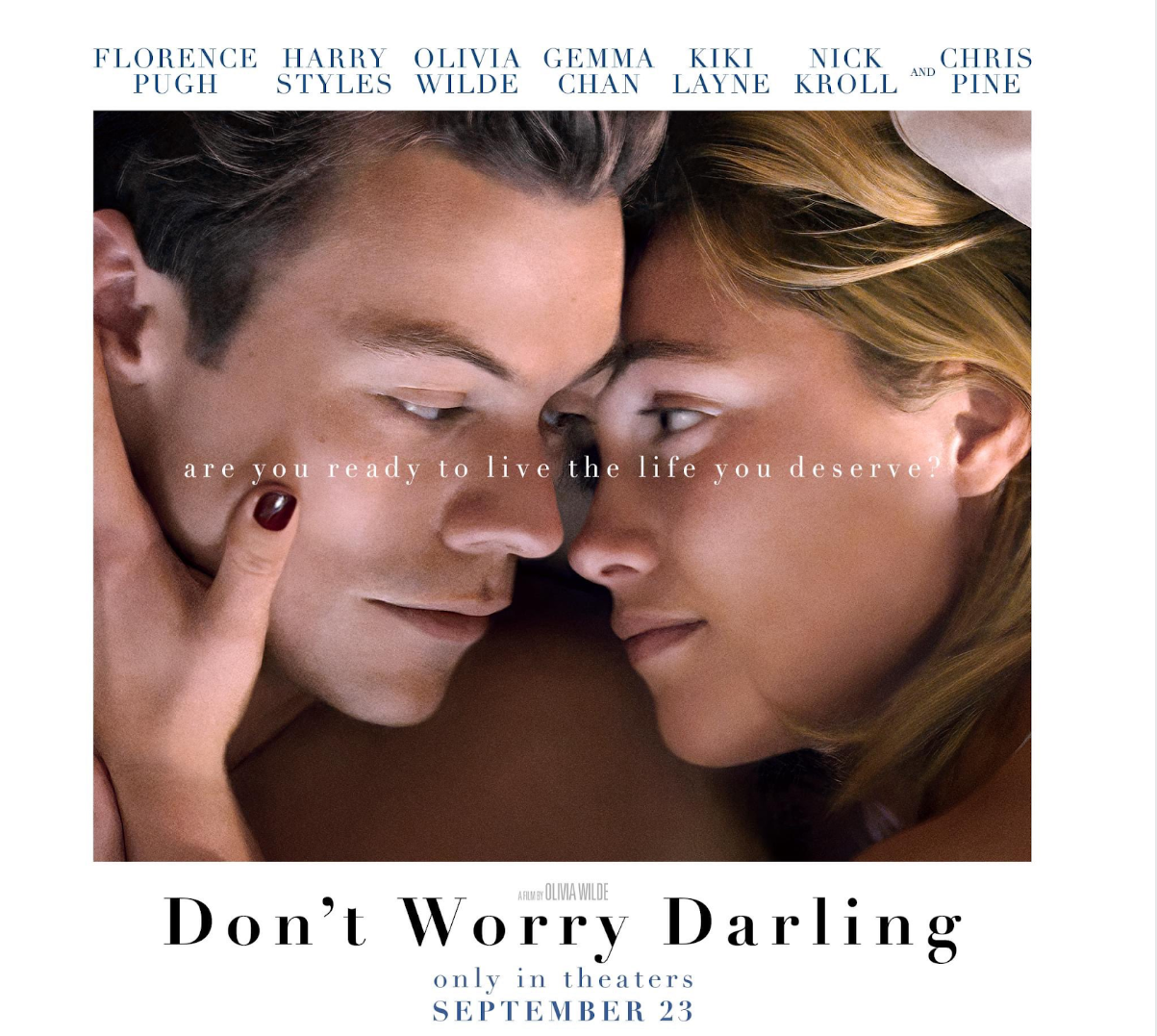 by Gabi Admi '23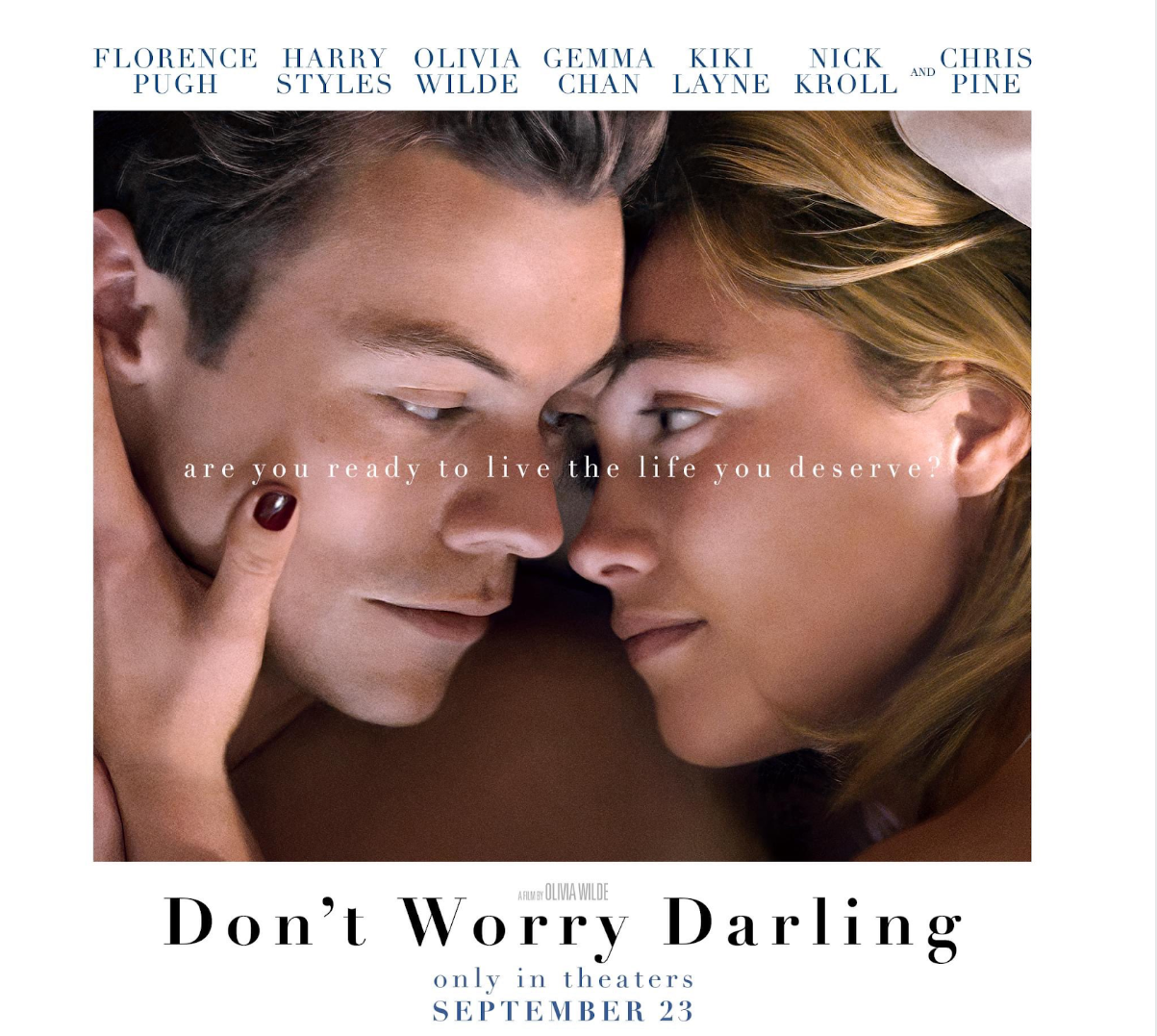 Don't Worry Darling, directed by Olivia Wilde, is a cinematic masterpiece starring many distinguished actors such as Florence Pugh, Nick Kroll, Chris Pine, and even the famous singer Harry Styles. Going into the movie, I had very mixed expectations. It could either be amazing, or a complete flop. Movie critics rated Don't Worry Darling a 6.5 out of 10 on IMDb. Despite harsh ratings, the film received a seven-minute standing ovation at its premiere. I'm also a big fan of Booksmart, the movie Wilde directed before Don't Worry Darling, so I was excited to see what she had in store for her next movie. 
Don't Worry Darling takes place in the 1950s, following a young couple Jack Chambers (Styles) and Alice Chambers (Pugh). The couple lives in an experimental community of Victory, where the husbands go off to work on a top secret project while the wives stay home to clean and drink margaritas. Conflict arises when Alice begins to question what Jack does for work, which is a forbidden secret no one talks about. Once Alice finds the answers she's been looking for, she discovers that her perfect life in Victory isn't as perfect as it seems.
Don't Worry Darling checked off all the boxes from the cinematography to the acting. A compelling aspect of this movie is that the cinematography is aesthetically pleasing to the eye and followed a strict color palette of pastels made up of beautiful blues, pinks, and yellows. Another aspect that was extremely prominent was the set design, it felt like it was straight out of a teenage girl's Pinterest board. The cars, house sets, and scenic design were dreamy, and accurate to the timeline: from vintage cars to conversation pits. Every single creative detail was symbolic of this so-called "perfect life," because although horrific details are revealed, an average viewer would still kill to live in Victory. Not to mention, Don't Worry Darling was perfectly casted not only to fit the characters, but to appeal to a range of audiences. All of the actors did a fantastic job, from facial expressions to line delivery. I was particularly surprised at Styles' performance considering his lack of experience. His performance was exceptional to convince the audience he was the "perfect" husband. 
My only complaint is that the movie was a bit slow in the beginning; however, the buildup was fantastic and had me in a chokehold, looking at my friend, jaw dropped, and anxiously kicking my feet every five seconds. If you love thriller movies that make you also think a bit, such as Get Out or The Truman Show, Don't Worry Darling is a must-see.
Grade: A