Talented Warrior Golf Team Have High Expectations in 2022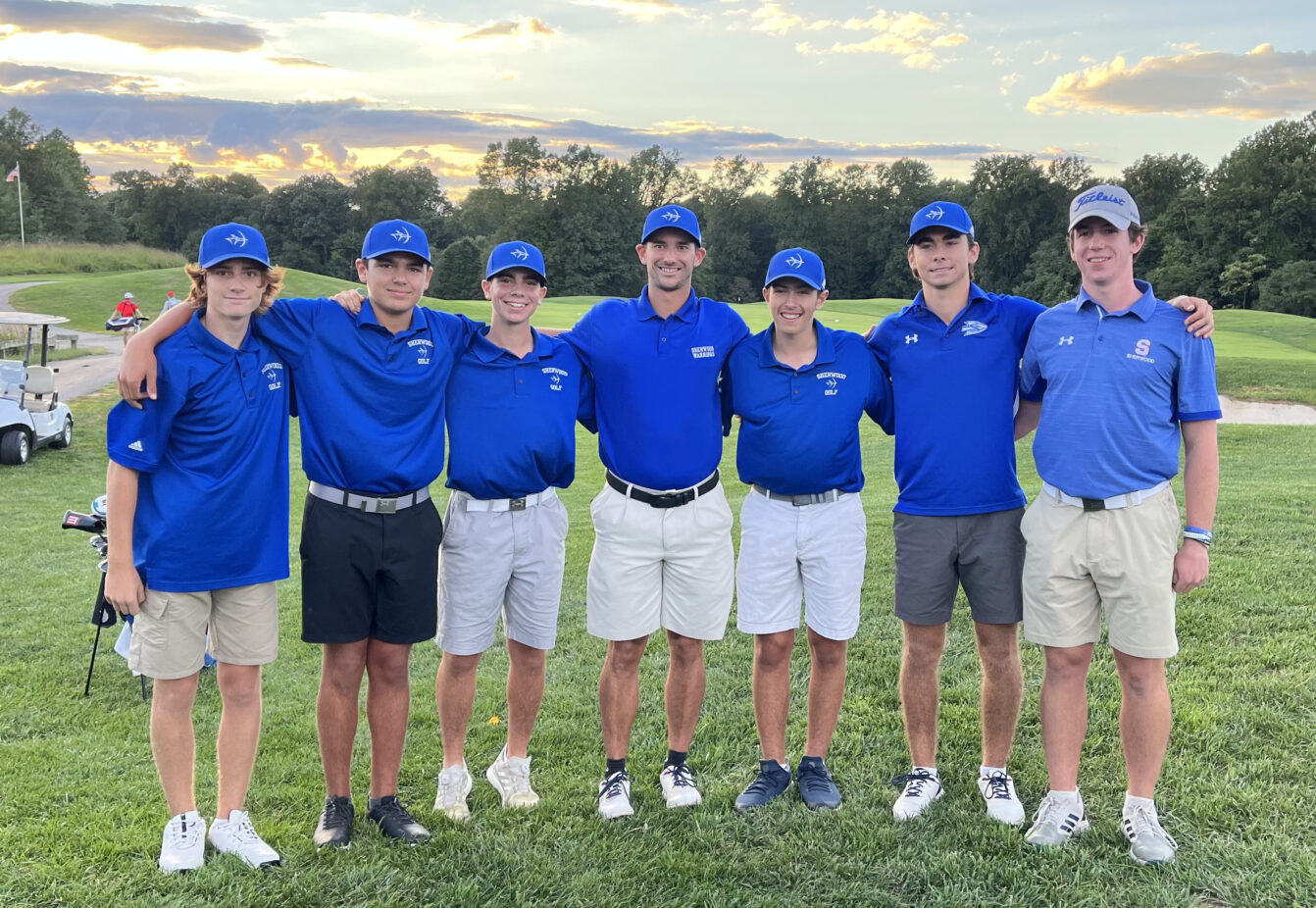 by Thomas Fenner '24
Looking to build off a strong 2021 season, a talented Sherwood golf team expects even more success this year. Led by strong senior play from Bryan Kim, Drew Stahley, Theo Mavrikes, and Tyler Lynch, the Warriors have States in the forefront of their minds this season. The team is set to play six matches and one tournament, then end the year with the County Scramble and the District and State tournaments. The District tournament, teeing off in early October, is a crucial moment of the season for the Warriors. The high pressure 18 hole tournament decides who on the team will represent Sherwood in States. 
The Warriors not only have strength at the top of the squad, but their depth gives them plenty of room for error. Kim is an absolute star in the program. Committed to play at Duke University, Kim is expected to carry the load for the Warriors. Widely praised by coaches and teammates, Kim is described as a once in a generation golfer at Sherwood. With a supporting cast of Stahley, Lynch, Mavrikes, and junior Parker Freed, the team is filled with skilled golfers capable of shooting in the 30s for nine holes.
Coach Thomas Nakamura has been working with players throughout the past weeks to get them ready for the long season ahead. Nakamura sees how these players perform in practice and decides who has shown enough potential to suit up for the team matches. Providing them with support both mentally and with their skillset, he gets the team ready to perform in tough situations during the year. Each player also has their own individual swing coach, who gives them pointers and molds their swing to be the best it can come game time. 
"Sherwood's golf team has an incredible amount of strength this year. We are strong individually and as a team," Nakamura said. "The expectation for this year's team is to win the District and State Title."