Boys Lacrosse Don't Reach Their Lofty Goal of Winning State Championship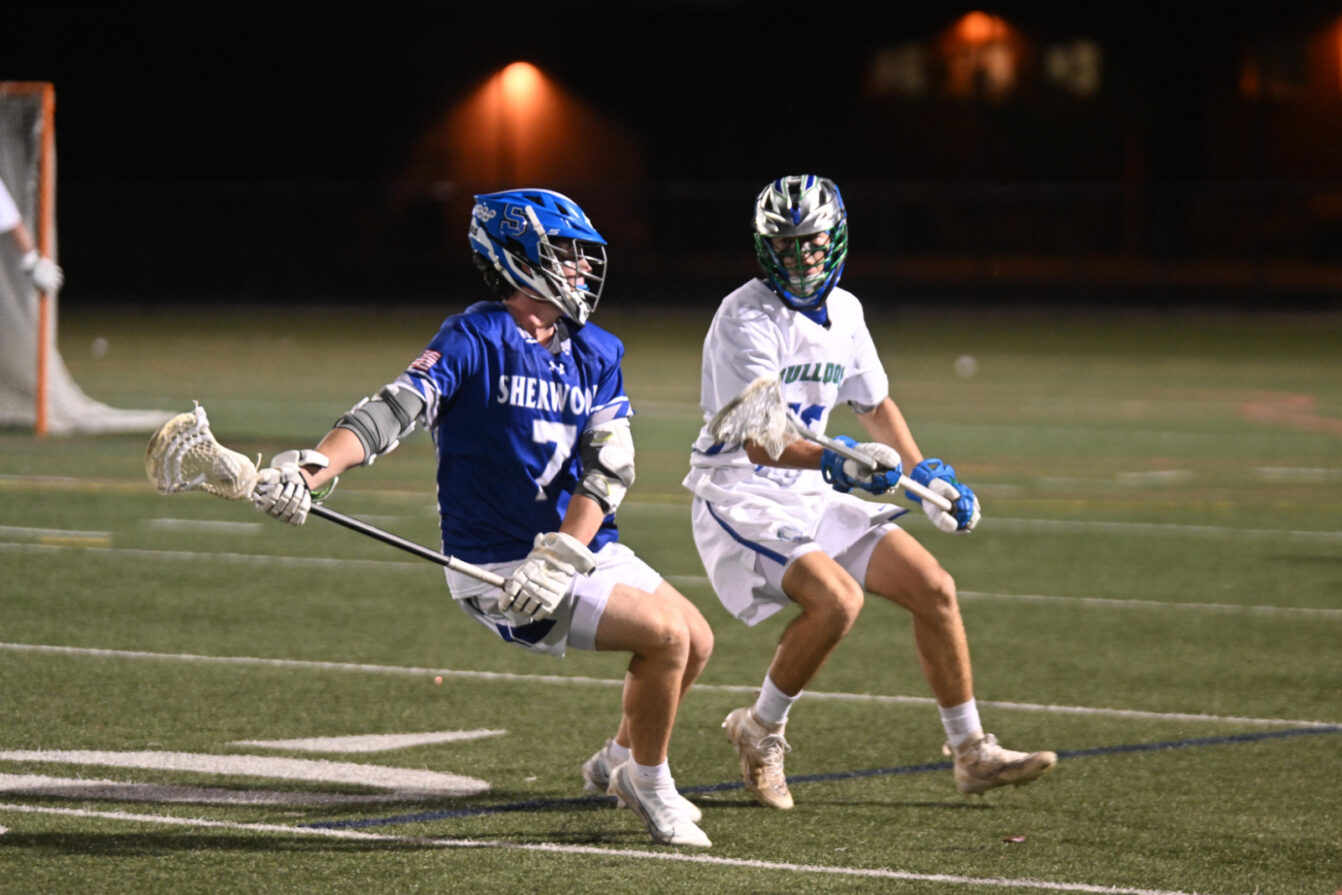 by Carter Braun '23
The boys lacrosse season came to an end on Saturday, May 21, after suffering a 10-8 defeat against eventual 4A State Champions Churchill. With the game tied 5-5 after the third quarter, the Warriors couldn't hold on and conceded 5 goals in the final quarter. Although the team's goal was to win the state title, the team should not hang their heads after making it back to the semifinals for the second straight year.
Senior defenseman Austin Conerly was upset after the semifinal loss but found some silver linings. "It definitely hurts coming so close to the state final game in two consecutive years but with that being said, there are some positives that came from it, like adding another regional championship to our school." Conerly said. He also noted that many underclassmen stepped up and were able to prepare themselves for the future years of their Sherwood careers. Unfortunately, Conerly and 13 other seniors played their final minutes in blue and white in the semi-finals.
The only team that the Warriors did not beat this year was Churchill, who defeated them three times during the year, with close wins in the regular season and county championship in addition to the semifinals. Head coach Matthew Schneider acknowledged that the team ultimately couldn't overcome one opponent in Churchill. "We played them very tough in the playoffs and fell 2 goals short," said Schneider. "I think we needed to win a couple more faceoffs and eliminate a couple unforced turnovers.
However, our defense played very well and we had our opportunities to win that game."
On the bright side, no team played Churchill closer than the Warriors this season and the Bulldogs crushed Broadneck in the final by a score of 15-7. "We managed to beat every team except the state champions, and being the closest team to beat Churchill demonstrates how great our program has truly come," said senior midfielder Sean Scott. "A lot of things went well during the year," said Schneider, "We scored a lot of goals, picked up a ton of ground balls, gave up few goals on average, and earned a lot of personal player recognitions."
Three players from the team were voted as first team All County and another three were voted for the second team. Ten players from the team in total were voted to the All-Central Division team. Of all of the personal accolades earned by the players, none stand out more than Scott, being voted as one of four midfield All-Americans in the country. In 17 games, Scott scored 29 goals and dished out 17 assists en route to the 10th ever Sherwood player to receive All-American honors. "I was able to accomplish these statistics and awards due to my physicality and determination to outwork everyone," Scott said.
That sense of perseverance and effort likely will define the team next season as they continue the quest to get to a 4A state final. But this quest will not come easy, as the team will need underclassmen and new additions to step up next season and perform, in order to get over the hump, and win a state final.