Winners and Losers in NFL Offseason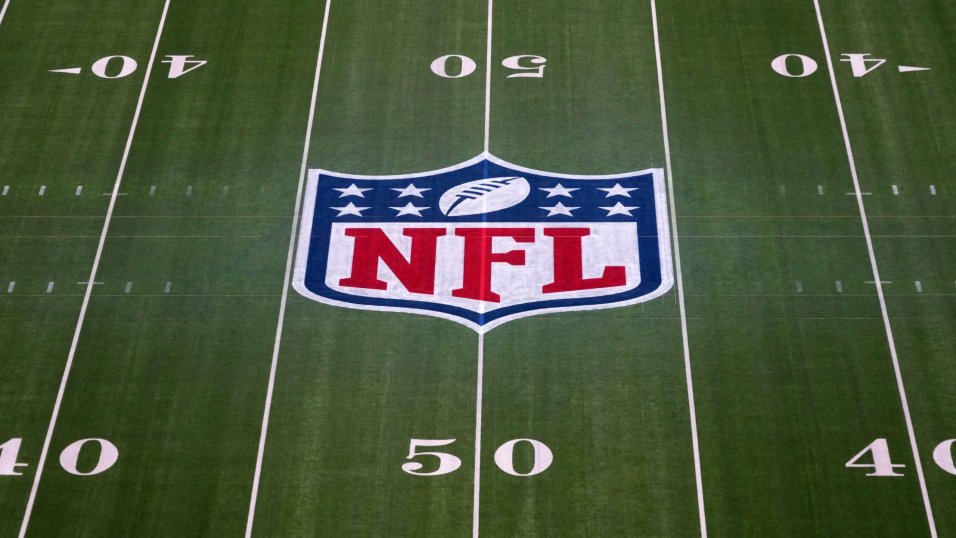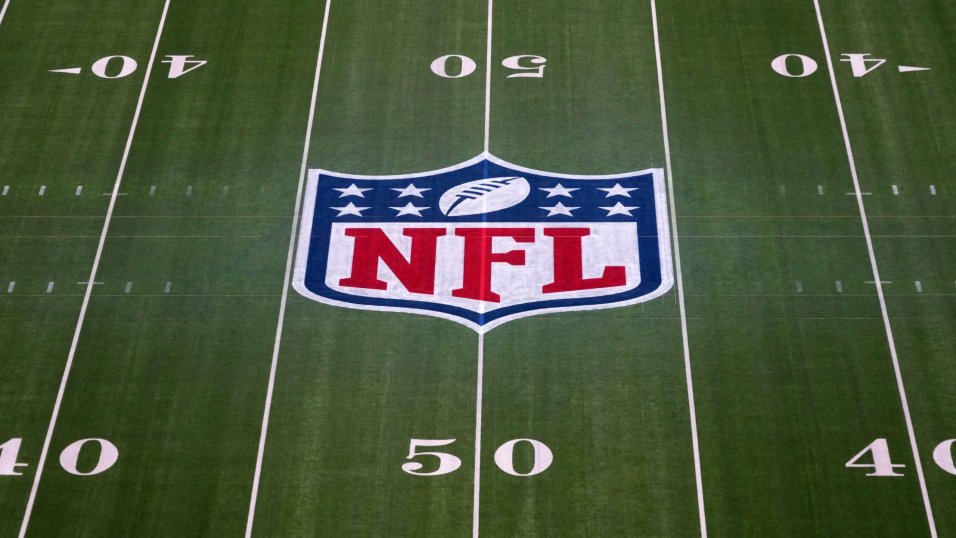 by Adam Masiky '24
The NFL offseason saw massive trades that signal a shift of which teams are playoff-bound next season, as well as which teams legitimately could win the Super Bowl. Here is an in-depth analysis of who got better (YAY) and who didn't (NAY) in each division.
AFC East
YAY: The Miami Dolphins got Tyreek Hill from the Kansas City Chiefs for first round, second round, and fourth-round picks in this year's draft as well as a fourth and sixth in next year's draft. Adding Hill moves the team from below average to a playoff contender. They also added running back Raheem Mostert to the roster from the 49ers. The Dolphins' offensive problems should be fixed after getting a top-five receiver and a speedy running back, and they could be one of the most electrifying offenses in the league this upcoming year. The New York Jets had three picks in the first round and two in the top ten. With the fourth overall pick they selected arguably the most exciting player in the draft in cornerback Ahmad "Sauce" Gardner. The Jets other two picks in the first round were wide receiver Garret Wilson and defensive end Jermaine Johnson, and they may have ended up getting the best DB, WR, and second best DE in the draft. The Buffalo Bills have one of the best rosters in the NFL and yet they found a way to make it better. They signed a much needed pass rusher in Von Miller who is coming off of a Super Bowl-winning season. They also signed wide receiver Jamison Crowder to fill the slot position after cutting Cole Beasly. They also brought in a much needed solid running back in Duke Johnson and drafted another with James Cook out of Georgia.
NAY: The New England Patriots lost corner J.C. Jackson and guard Shaq Mason to free agency, but they re-signed free safety Devin McCourty and running back James White, as well as signing wide receiver DeVante Parker and safety Jabrill Peppers. They tried to replace J.C. Jackson by signing Malcom Butler and Shaq Mason by drafting guard Cole Strange of UT-Chattanooga. These were downgrades in both positions and overall the Patriots lost more than they got.
AFC South

 
YAY: The Tennessee Titans lost star wide receiver AJ Brown in a trade which they used to draft wide receiver Treylon Burks who is a very similar type of receiver and has a lot of potential. They also lost wide receiver Julio Jones who they replaced with Robert Woods from the Rams. In the third round they stole the best quarterback in the draft, Malik Willis, who will be stepping in for Ryan Tanneill in a matter of time. In the fourth round they got another steal in runningback Hassan Haskins from Michigan. Overall the Titans made a lot of sneaky good moves to improve their squad. The Houston Texans finally traded quarterback DeSean Watson for the haul of picks that were expected. They got three first round picks(one for the next two years as well as this year) a third and a fourth. They used their two firsts this year to draft cornerback Derek Stingley and offensive lineman Kenyon Green. These were two great picks and the Desean Watson trade set the Texans up for the next few years. The Jacksonville Jaguars were the worst team in the league last year but they did their best to make up for it this offseason. In free agency receiving threats in Evan Engram, Christain Kirk, and Zay Jones. They also signed pro bowl guard Branden Sheriff. In the draft they focused on defense drafting defensive end Travon Walker and linebacker Devin Lloyd.
NAY: The Indianapolis Colts  had a quarterback change in free agency. They traded Carson Wentz to the Commanders and traded for Matt Ryan. Wentz had a solid year with the Colts and Ryan is slowing down and nearing the end of his career. They also traded for defensive end Yannick Ngakoue from Las Vegas who is joining his fourth term of his career. Overall they could have gotten more and gotten better players in the positions they wanted. 
AFC  North
YAY: The Cincinnati Bengals had the perfect offseason. They are coming off of a Superbowl loss and had a few holes to fix. They did not make any big moves or give up anything but they addressed the positions they needed. In the first round they drafted defensive back Dax Hill and in the second round defensive back Cam Taylor-Britt. In free agency they signed offensive lineman La'el Collins, Ted Karras, and Alex Cappa. These were the two positions they needed to do something about and that's exactly what they did. The Cleveland Browns did exactly what they needed to do to put them in contention for their division. They traded for Desean Watson who is a top five quarterback if he is back to his old form. They also traded for wide receiver Amari Cooper who can be the trusted wide receiver to Desean Watson like Deadre Hopkins was. The Baltimore Ravens signed safety Marcus Willaims to fill a much needed hole. But they did most of their damage in the draft. To go along with Williams they drafted highly graded safety Kyle Hamilton. They also got arguably the best center in the draft Tyler Libderbaum. In my opinion the best pick they used was in the second round to get outside linebacker David Ojabo. He tore his achilles at his pro day so his timeline is in question, but it was a great move to draft him after he fell all the way to round two.
NAY: The Pittsburgh Steelers lost their hall of fame quarterback Ben Rotheisbegr to retirement and they needed to replace this position. They drafted Kenny Pickett and signed Mitch Tribisky to compete for this position. Pickett is a rookie that is definitely going to need some grooming and Tribisky is proven to be a below average QB. 
AFC West
YAY: The Las Vegas Raiders had one of their personal best offseasons ever. They re-signed quarterback Derek Carr who has been playing at an elite level lately. They also re-signed star pass rusher Maxx Crosby and signed stud pass rusher Chandler Jones. These are two of the top pass rushers in the league on the same team. They also traded for a top two receiver in Devante Adams. This offseason may have given the Raiders the best roster in the league. The Denver Broncos have been having a quarterback carousel since the retirement of Peyton Manning. This has now ended after the Broncos traded for superbowl winning quarterback Russel Wilson. He will flip the script for the struggling Broncos and give Denver fans something to root for again. They also signed defensive end Randy Greogory to replace Von Miller who they traded last season. The Los Angeles Chargers really fixed their struggling defense. They signed star cornerback J.C. Jackson to pair along with Christ Harris J.R. and Derwin James to have an elite secondary. To form the best pass-rushing duo in the league the Chargers traded for Khalil Mack. Mack and Joey Bosa will terrorize the rest of the league. They also signed wide receiver Allen Robinson to pair with Keneen Allen to create another deadly duo.
NAY: The Kansas City Chiefs had the most electric offense in the NFL. They lost this title after they traded away Tyreek Hill. Paying Travis Kelce and Patrick Mahomes so much hunted them down in the end. They signed Juju Smith-Schuster to replace him but that's a big downgrade.
NFC East
YAY: The Washington Commanders needed a QB. They got a solid quarterback in Carson Wentz by trading two third round picks which is a lot less than other teams were giving for their quarterbacks. They also needed a trusty wide receiver two which they drafted with their first round pick in Jahan Dotson out of Penn State. This year's draft was the Philadelphia Eagles move making call. They used one of their first round picks to take monster defensive tackle Jordan Davis out of Georgia and to go along with him they took Davis's fellow Bulldog, linebacker Nakobe Dean. These two will bring a physical aspect to the Philly defense. The Eagles have been criticized for their drafting in wide receivers so instead this year they traded their other first round pick for star widerciver A.J. Brown from the TItans. The New York Giants had a great draft as well. They had two first round picks which they used on outside linebacker Kayvon Thibodeaux out of Oregon and offensive tackle Evan Neal out of Alabama. These two will help the Giants in two struggling positions and are added to this young upcoming roster.
NAY: The Dallas Cowboys have one of the top rosters in the league but in this year's offseason they did not do anything except for losing a bid for Randy Gregory with the Broncos. They drafted offensive lineman Tyler Smith but overall nothing big out of Dallas this year.
NFC South
YAY: I'm giving the Tampa Bay Buccaneers a YAY for the sole reason of simply Tom Brady retiring and coming back to the team. This will keep them at the top of the NFC and in Super Bowl Contention. Besides this the Bucs had a pretty quiet offseason. The New Orleans Saints drafted wide receiver Chris Olave to fill a wide receiver hole they lacked all of last season with Micheal Thomas out. They also signed the best safety in the league, Tyrann Mathieu, to replace the departure of Marcus Williams. Overall the Saints filled most of the holes and have an upgraded roster going into next season.
NAY: The Atlanta Falcons lost the bid for Desean Watson and because of this they ended up with a QB who has not been a starter in years, Marcus Mariota. He is a mediocre quarterback and because they were chasing Desean Watson and did not end up with him there were no solid quarterbacks left to choose from. The Carolina Panthers had a very slow offseason as well and did not make a lot of moves even though they were one of the worst teams in the league last year. They drafted offensive tackle Ikem Ekwonu but that is only addressing one of the many positions they needed. 
NFC North
YAY: The Minnesota Vikings have one of the best offensive rosters in the league but they needed to improve their defense. They did this by signing pass rusher Za'Darius Smith which will help them create pressure. With their first round pick they took safety Lewis Cline to pair along with Harison Smith. The Detroit Lions were one of the teams that had an amazing draft. With the second overall pick they took defensive end Aidan Hutchinson who will be one of the best players in the league in a couple of years. They also traded up to take speedy deep threat wide receiver Jameson Williams that will add an explosive aspect to their offense.
NAY: The Chicago Bears had a letdown season last year and needed to have a big offseason to surround sophomore quarterback Justin Fields. This they did not do. The Bears made no big moves this offseason besides trading their best player Khalil Mack for practically nothing given his value. The Green Bay Packers made Aaron Rogers the highest-paid quarterback in the history of the NFL and because of this, they lost other valuable pieces. They lost their best player, wide receiver Devante Adams, because they did not have enough money to pay him what he deserves. They also lost wide receiver Marquez Valdes-Scantling and pass rusher Za'Darius Smith. Overall the Packers lost more than what they gained, given that Rogers will probably want a trade after week five. 
NFC West
YAY: The Los Angeles Rams are the Superbowl winners and have the best roster in the league by far. Giving this you would think they would have a quiet offseason. This was wrong, the Rams signed future hall of fame linebacker Bobby Wagner. This gives the Rams one of the best rosters the NFL has ever seen.
NAY: The Seattle Seahawks traded their franchise and Superbowl winning quarterback Russel Wilson and released star linebacker, Bobby Wagner. These are two future hall of famers that Seattle lost in one offseason. They will now have to start Drew Lock at quarterback and DK Metcalf's contract situation leaves his future with the team uncertain. Safe to say this offseason gave us a totally different Seahawks team. The San Francisco 49ers had a really quiet offseason. They did not gain anything big. They aren't trading quarterback Jimmy Garapolo because the coaches are not impressed with Trey Lance which robs them of a possible second or third round pick to send Garapolo. Their best offensive player, wide receiver Debo Samuel, is not happy about his current contract situation and wants to be traded which will hurt San Francisco's offense a lot. The Arizona Cardinals had a disappointing loss to the Rams in the playoffs last year so you would think big moves were coming to improve a good roster so they can take a big step. The Cardinals did not do this. They did not add anything. The whole offseason the big story for them was convincing Kyler Murray to not request a trade instead of trying to get him more weapons besides Zach Ertiz and Deandre Hopkins who was suspended for the first six games of the season.