Wrestling Comes 4th in First Tournament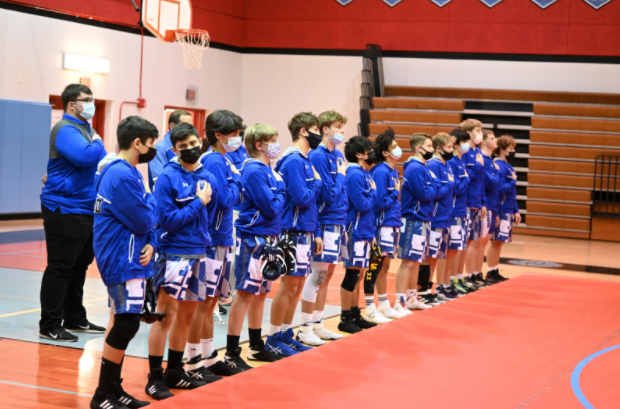 by Camilo Illanes '22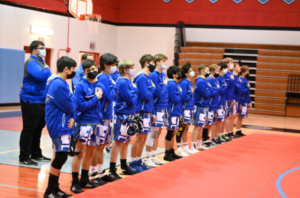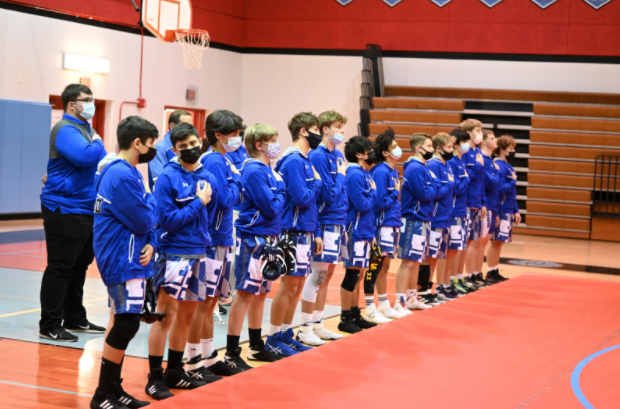 Boys wrestling competed in their first dual meet tournament at Albert Einstein on December 8 and placed 4th. In a dual meet tournament, 10 schools are put into two groups of 5 and compete against schools in their group in a round-robin format. The top four teams are seeded and move on to the semi-finals of the event, where they compete to determine the winner of the tournament. In each match, there are 14 different matches, for each of the weight classes, that range from 105 pounds to 285 pounds. The school with the most points after the 14 fights is victorious. 
In the round robin stage, Sherwood defeated St. Paul, Arundel and Westminster. They only lost one match, by a point to Quince Orchard. 
"After the round robin stage we had plenty of confidence from beating a few good quality teams," recounted junior Sam Dickey. "We knew we had the talent to beat Quince Orchard if we faced them again in the competition." 
Sherwood's performance in the group stage made them the fourth seed for the semi-finals of the tournament. That meant that they were to face off against the number one seed Old Mill. It was a tough matchup for Sherwood, as Old Mill defeated them and moved onto the finals. 
After suffering a tough loss to Old Mill Sherwood looked to rebound and get revenge against Quince Orchard, as they were to face off against them for a match that would determine who would place third or fourth in the tournament. However, sophomore Walker Smith suffered an injury in the Old Mill match, causing Sherwood to forfeit the 182-pound fight against Quince Orchard.
"Injuries hindered our performance in the second match against Quince Orchard," senior Grant Wicks recalled.
Some standout performances from the first tournament include junior Jace Munoz and Wicks with an individual record of 7-1, as well as Dickey with an individual record of 8-0. 
Well upset about the loss to Quince Orchard, Wicks was happy about the results in the competition overall for himself individually, and with how the team performed. He also believes some juniors and seniors could do well in county and regional competitions later in the season. 
"We got a lot of young guys on the team this year. Competing in tournaments like this will help our wrestling program develop and succeed in the future," Wicks stated. 
The team now looks to regroup and prepare for their next match against Poolesville coming up on Wednesday, December 14.