"Encanto" Is a Miracle of a Movie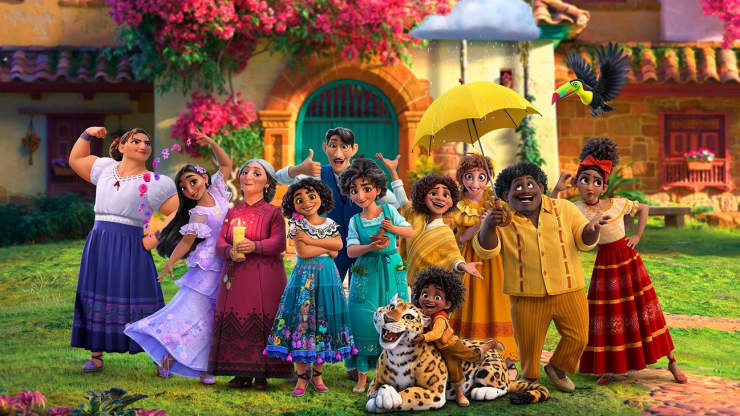 by Joseph Oscilowski and Megan Ramirez Cuenca '22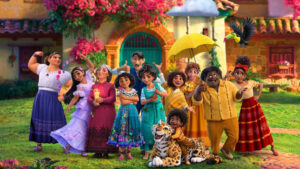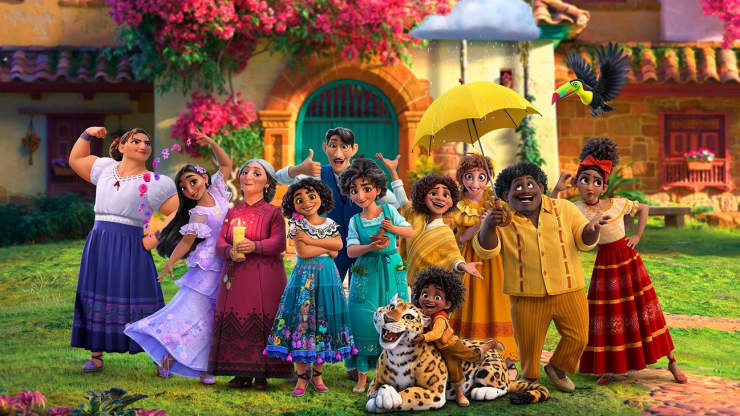 Encanto, a Disney Pixar-animated movie released in theaters in the United States. on November 24, explores a world where magical miracles are real. The movie follows the main character, Mirabel Madrigal, as she starts to doubt her role as a member of her family, trying to prove that she's more than they make of her. 
The film starts off with the history of the Madrigal family. As a young adult, Mirabel's grandmother received a miracle in the form of a candle, providing her and her family with a magical house, as well as special abilities. Each member of the Madrigal family has been given their own unique power–super strength, seeing the future, healing wounds with food, etc.–all except for Mirabel. Feeling as though her worth is not equal to that of her family, Mirabel feels she needs to prove that she is just as important and capable as they are even without a magic power.
Throughout her journey, Mirabel faces a lot of criticism from her family, being blamed for all the chaos that occurs throughout the movie. However, Mirabel expresses herself to her grandmother and the rest of her family, and despite losing their home, they end up forming an even stronger bond than before. As a result of this love and care for each other, all of their problems are fixed and peace is restored to their town.
Encanto is incredibly beautiful, with bright colors and flawless animation that make the characters seem life-like in their movements. Each song flowed with the movie and created a very homey and real feel to it, doing a great job at being able to represent the emotions the characters were feeling as well as the serious topics they were talking about, such as feeling anxious and overstressed, and feeling isolated. My favorite song by far was "Waiting on a Miracle" sung by Mirabel, which talks about her sadness in feeling as though she's inferior to her family, and how she's tired of "waiting on a miracle" to bring her her power and worth.
One thing I really like about Encanto that is not generally present in Disney films is that there was no real antagonist. Instead, the movie focused entirely on familial relationships–their weaknesses as a family overall and how they overcome said weaknesses. It was refreshing to see Disney take a different approach; instead of using a villain to show this family their flaws, the Madrigal family communicates with each other and expresses how they feel to grow closer.
I was doubtful about this movie before watching it, thinking it would be another cliché movie that tries to represent Hispanic culture but never really hits the mark and repeats the same story that's been told countless times. However, Encantois unique and tells a new, interesting story that incorporates Hispanic culture in a very pleasing way through dances, music, language, and even the use of food.
Grade: A