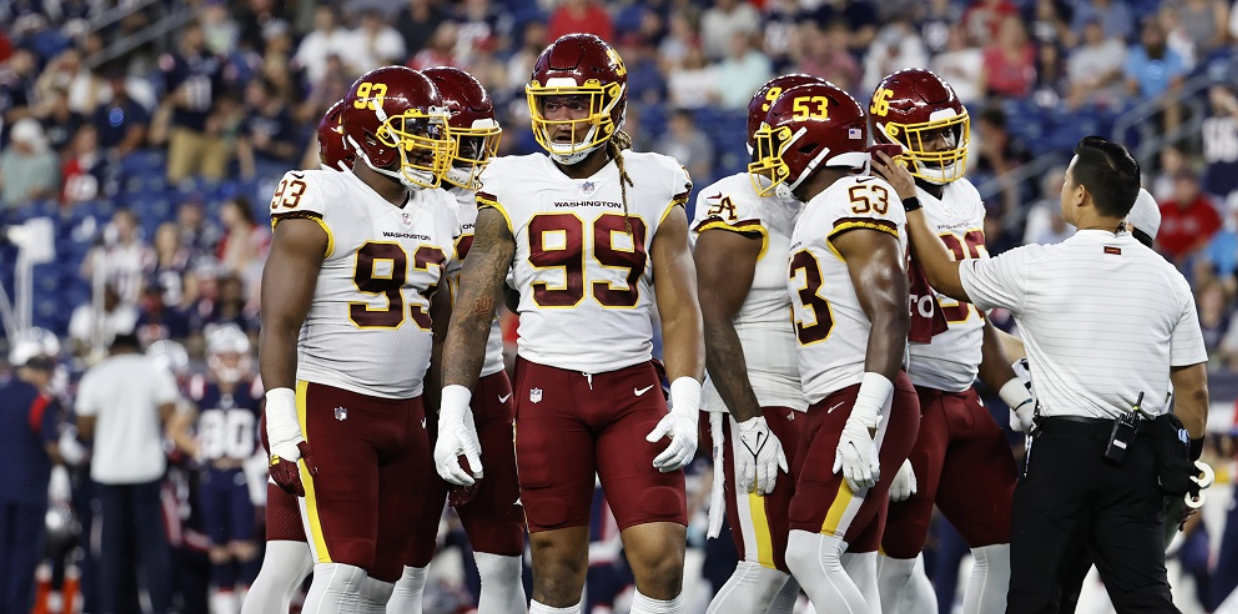 by Dylan Sondike '24
As the beginning of the NFL season approaches, the Washington Football Team kicks off their season Sunday at Fedex Field against the explosive Los Angeles Chargers. Washington looks to win a division title for the second straight year and improve from a 7-9 record. The main obstacle standing in the way of a winning season is that the team is still in search of their franchise quarterback. Since 2000 the Washington Football Team has had 43 Starting quarterbacks, and 10 in the past 3 years. They are very much in need of a guy who can start and play well for more than 5 years, which hasn't happened since Joe Theisman did it in the 1970s. Despite their QB woes, an explosive offense and a lockdown defense will look to lead the Washington Football team to the playoffs once again.
On offense the Washington Football Team has two key players that need to play well for this team to be successful. Second year running back Antonio Gibson had a tremendous season. In Antonio Gibson's rookie year, he rushed for 795 yards as well as leading all rookie running backs in rushing touchdowns with 11. In a 17-game season this year, Gibson should get over 1,000 rushing yards as well and score plenty of touchdowns barring injury. Wide receiver Terry Mclaurin should also look to play a key role on this offense. Mclaurin had a monster year last season with more than 1,000 yards in receiving, putting him into the conversation with many star receivers this season.
The defense features many stars such as Montez Sweat, Daron Payne, Jonathan Allen, and William Jackson. Even so, defensive end Chase Young and cornerback Kendall Fuller are the true leaders who will hopefully lead the team back to the NFC East title. Young balled out as a rookie and had 7.5 sacks, 4 forced fumbles, and 10 tackles for loss. This tremendous play also earned him NFL defensive rookie of the year last season as well as a pro bowl appearance. Fuller, who came to the team last season, had 11 passes defended as well as 4 interceptions to go with it. Both these two players and the rest of the Washington defense should once again be among the best in the entire NFL.
While the Washington Football Team still looks for the right guy behind center, they have many other stars on both sides of the ball. Expect the Washington Football team to go 10-7 and win another NFC East title.