Movie Theaters Look To Come Back with Summer Blockbusters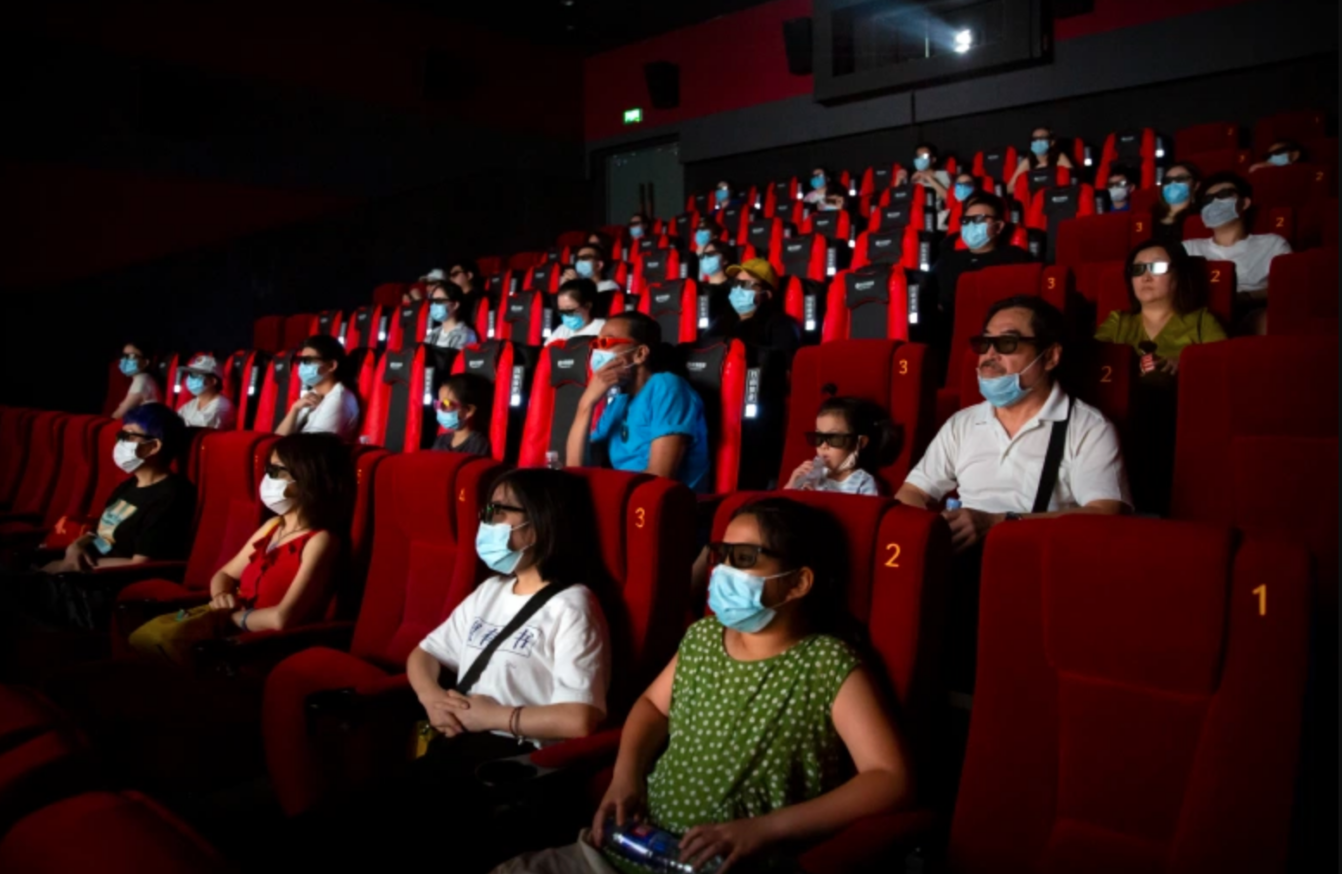 by Nia Peake '23
We've all been in the house enjoying the luxury of watching movies in our pajamas and grabbing snacks out of the fridge or cupboard, but nothing quite hit the spot of the fresh smell of hot movie theatre popcorn that hits your nose as soon you step foot in a movie theater and the colorful speckled carpet, peppered in strip lights that have withstood the test of time. As millions of Americans get vaccinated, movie theaters are opening their doors for the long-awaited big-screen experience.  
With the limitation on going to movie theaters this past year, there has been a surge in streaming services like HBO Max, Disney+, and the old reliables, Netflix and Hulu, as they together have globally surpassed 1.1 billion subscribers. While the audience has embraced the new way of enjoying their favorite movies, the box office has taken a substantial hit in profit. 
Production companies and film studios have taken different approaches to serve the audience with a hit new blockbuster at home while still profiting from the movie. Some movies were directly released on streaming platforms. After being delayed from its original release date in March, Disney+ debuted the live-action "Mulan" in September to their subscribers with an additional $30 "premier access fee." With more theaters opening up, movies have also been released simultaneously on both streaming platforms and theaters. An example of this was "Wonder Woman 1984" which debuted on HBO Max and in limited theaters. The highest-grossing movie to come out during the pandemic was released through this hybrid method. "Godzilla vs. Kong" made a significant impact on the box office, surpassing $350 million globally, and was HBO Max's highest number in viewership at a point. 
While movie theaters are proudly welcoming their audience back, they are enforcing safety guidelines. Popular theater chain AMC is implementing its Safe & Clean health policies. These procedures include the Covid restriction standard, required face masks for all, unless eating or drinking, socially distant directional signs, and hand sanitizers. In the auditorium, there is a reduced capacity for seating. If reserving seats, either side of the seats you selected will be blocked off. In an auditorium with no reserved seating, AMC Theaters ask the audience to leave enough space between themselves. Not only are AMC Theaters requiring audiences to follow these guidelines, but they are also taking it upon themselves to ensure theaters undergo thorough cleaning procedures between each movie. Under these guidelines, those who enjoy going to movie theaters should not see a difference in movie outings beyond these safety restrictions. 
Most of the movies that are hitting theaters this Summer are movies that had to be delayed due to Covid. Originally to be released in March 2020 "A Quiet Place Part II" will be in theaters May 28. Marvel's anticipated "Black Widow" will be open to theaters on July 9 afters its original release date in May 2020. "The Conjuring: The Devil Made Me Do It"  is releasing in theaters and on HBO max on June 4 after initially meant to debut in September 2020. Movies like "Space Jam 2" and "Cruella" will catch the movie theater rush with their initial releases this summer. Moviegoers should anticipate an influx of movies this summer. 
Whether you are choosing to indulge in summer's hottest new blockbusters by staying at home in the comfort of your living room or you're ready for reclining seats and looking up at the big screen with a warm bucket of popcorn, your summer is bound to be a blockbuster hit.