Additions to Team Will Help Caps in Coming Playoffs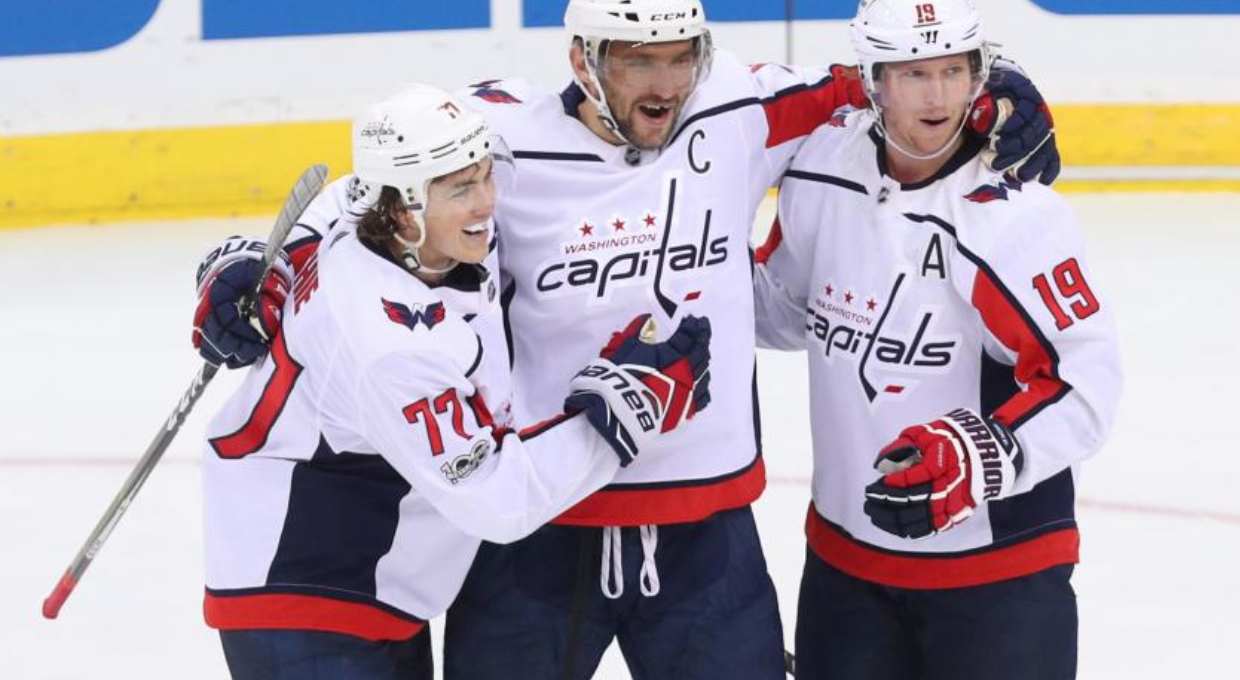 by Dylan Sondike '24
The end of the NHL season is fastly approaching and again the Washington Capitals are favorites to win the East Division. When they make the playoffs again this year, it will be their seventh consecutive playoff appearance but with just one of those appearances getting past the second round, in which they won the Stanley Cup. The past two years, the Capitals lost in the first round even though they were the favorites in both series. Will they break their playoff curse this year?
With just a few games left in the NHL season, many argue that this Washington team is not as strong as   the 2018 Cup team. For starters, star goalie Braden Holtby signed with the Vancouver Canucks, leaving a big hole to fill in front of the net. Now, the Caps have gone with two young goalies,Ilya Samsonov and Vitek Vanacek, who have been okay, but not nearly as good as Holtby. They also recently traded rising star, Jakub Vrana, who was a key contributor to the Cup run. 
Despite the negative projection, they have outperformed expectations in this shortened season. The additions of Connor Sheary and Justin Schultz, who have combined for a total of 43 points, have been way better blocking shots and scoring more. The Caps also added youngster Anthony Mantha at the deadline, who has added key goal scoring. When Washington has lost in the playoffs before, they usually had very little depth in their lineup. With these three key additions, they should help the Caps return to the Stanley Cup glory once again.
Although Washington has lost pieces this past offseason, the front office worked extremely hard to make sure that their losing ways don't repeat. Schultz, Sheary, and Mantha have all played key roles to prevent this first round curse from happening once again. If the Caps want to maintain first place in the East Division, they will most likely be the favorites to win their first round matchup for the third straight year, and hopefully make it all the way to the Finals.