for King and Country Delivers Songs with Substance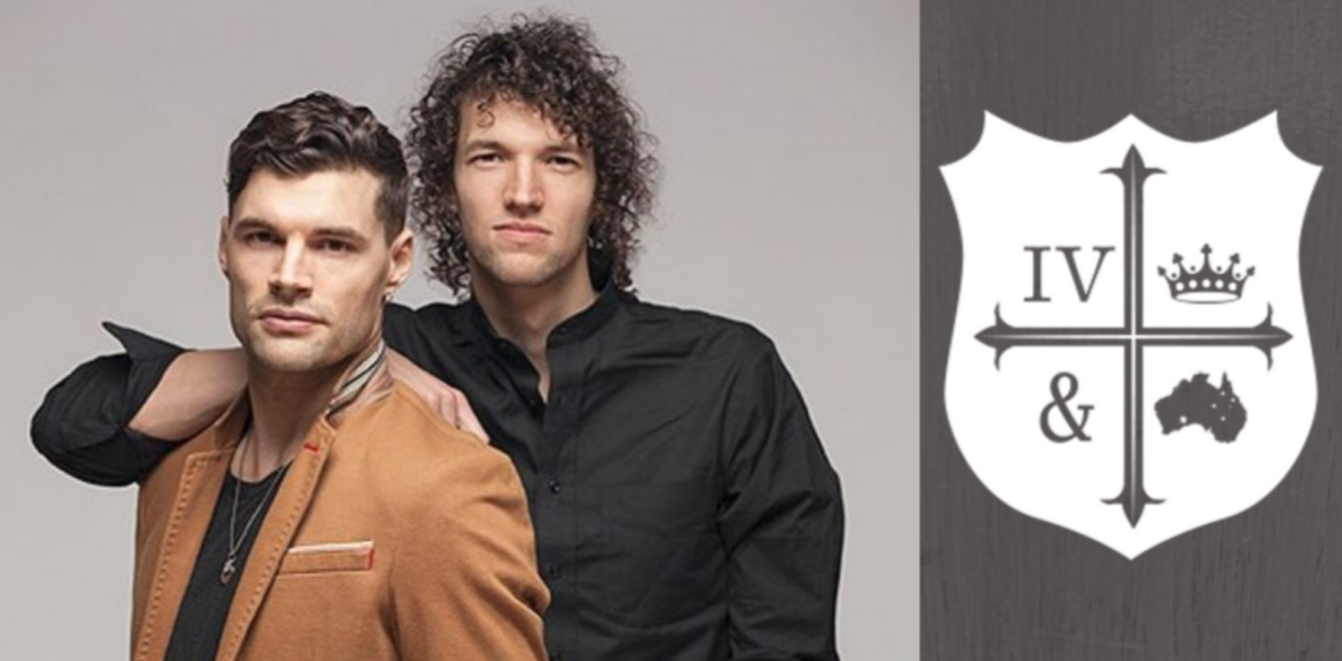 by Anna Haas '23
The music group for King and Country features brothers Joel and Luke Smallbone, who are former Australian residents. They come from a family of nine who moved to Nashville, Tennessee in 1991. The first one in their family to get into the music business was Joel and Luke's sister, Rebecca St. James, and the brothers spent their teen years working as part of her road crew. Then Joel and Luke, 21 and 19 respectively, formed their own band which they eventually named for King and Country and released their first album in 2012. Now, after nearly 10 years the band has released a total of three albums, including a Christmas album, and are currently working on their fourth. 
The brothers leave no room for uncertainty in their interviews and concerts that they are very concerned with mental health, a woman's worth, and many other important, but not much talked about issues. This concern clearly translates into their songs. For example, on their first album "Crave" from 2012, they wrote a song called "Busted Heart (Hold Onto Me)." The duo themselves described this song as "really a universal cry of humanity for something greater than ourselves." This song lets listeners know that they don't have to do everything on their own and that they can reach out to others for help. 
The songs on for King and Country's second album, 2015's Run Wild. Live Free. Love Strong., addresses severe unspoken issues. The songs "To The Dreamers," "Priceless," "Matter," and "It's Not Over Yet" in particular all provide an uplifting feeling to the audience. "To The Dreamers" is a hopeful tribute to those who feel discouraged, and the lyrics "And some days I can't walk for stumbling/ If we could only see what we're becoming" make listeners feel like they are not alone in their troubles as well as giving them the uplifting thought that someone else can see what they are becoming. For King and Country's number one hit in 2016, "Priceless," was written especially for women and tells them that they are "irreplaceable, unmistakable, [and] incomparable" and that they are worth "more than all the money or the diamonds and pearls." This song also inspired the Smallbone family to make a movie about human-trafficking, also by the name of "Priceless", starring Joel Smallbone. "Matter" is another song the duo has written that speaks to listeners suffering from depression. When for King and Country sing "Keep hanging on, your sadness will turn into laughter," they give hope to people with depression by letting them know that the feeling will end and happiness will return to their lives. 
Their latest album, "Burn the Ships," is perhaps their most famous and powerful album so far. The duo wrote a song with a title song that is dedicated to Luke Smallbone's wife and countless others who have battled with addiction. At the climax of the song, these words are sung; "So flush the pills, face the fear/ Feel the wave disappear." For King and Country tells their audience through this song that letting go, facing the addiction, and not looking back is the only way to truly move forward. Finally, "Fight On, Fighter" is another song dedicated to those who feel like they are being run ragged by life. Along with telling listeners to keep fighting, they also implore them to not "let anyone steal [their] fire". The band recognizes that outside forces play a huge part in peoples' mental health, while also saying that no one has the right to take you down. 
More people suffer from mental health issues than the world seems to realize. Society constantly bombards us with the "right" way someone should look or act, and this image is often encouraged by celebrities. Those in the public eye have a very influential platform that they can use however they want. The music group, for King and Country, uses that influence to their advantage to reassure people that there is no "right" way to look or act, and that there is always hope, no matter what may be happening around you or in the world.