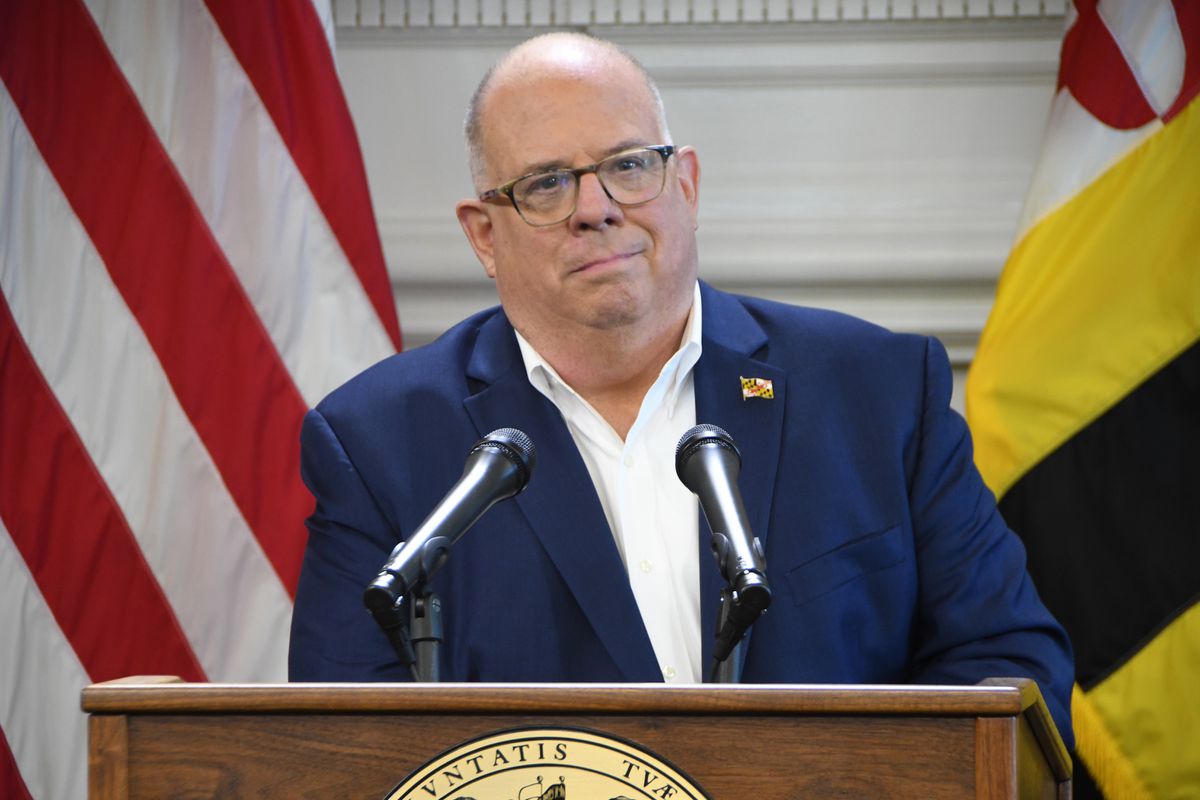 by Dylan Sondike '24
With Governor Hogan of Maryland's two term limit up next year, there has been much speculation if he could attempt to oppose Senator Chris Van Hollen in the 2022 midterm election. In his 7 years as Governor of Maryland, he has done one of the best jobs, not only compared to former Governors of Maryland, but compared to other governors across the country. 
Hogan has shown he can appeal to all voters, in a very democratic state like Maryland despite being a moderate Republican. In 2018, Hogan won by 12 points. The Governor also is well liked in the state, having a 75- percent approval rating in July of 2020 right during the heart of the Covid-19 pandemic. This was the highest approval rating of any Governor across the country during this time.  This showed his brave and strong leadership during a time of crisis. He is also one of the few Republicans who disagreed with former President Trump publicly, about the seriousness of the virus and the Federal Government's role in Coronavirus prevention and control. Personally I like the way the Governor promotes business interest in the state and encourages reasonable regulation. If elected in the Senate he could be a strong mediator between both parties and also be one of few senators to vote on their personal opinions rather than constantly voting on party lines. Hogan is a well liked Governor and should strongly consider running against Chris Van Hollen in the 2022 midterm election. If I could vote he would definitely have mine!