Golden Globes Shine Bright to Start the New Year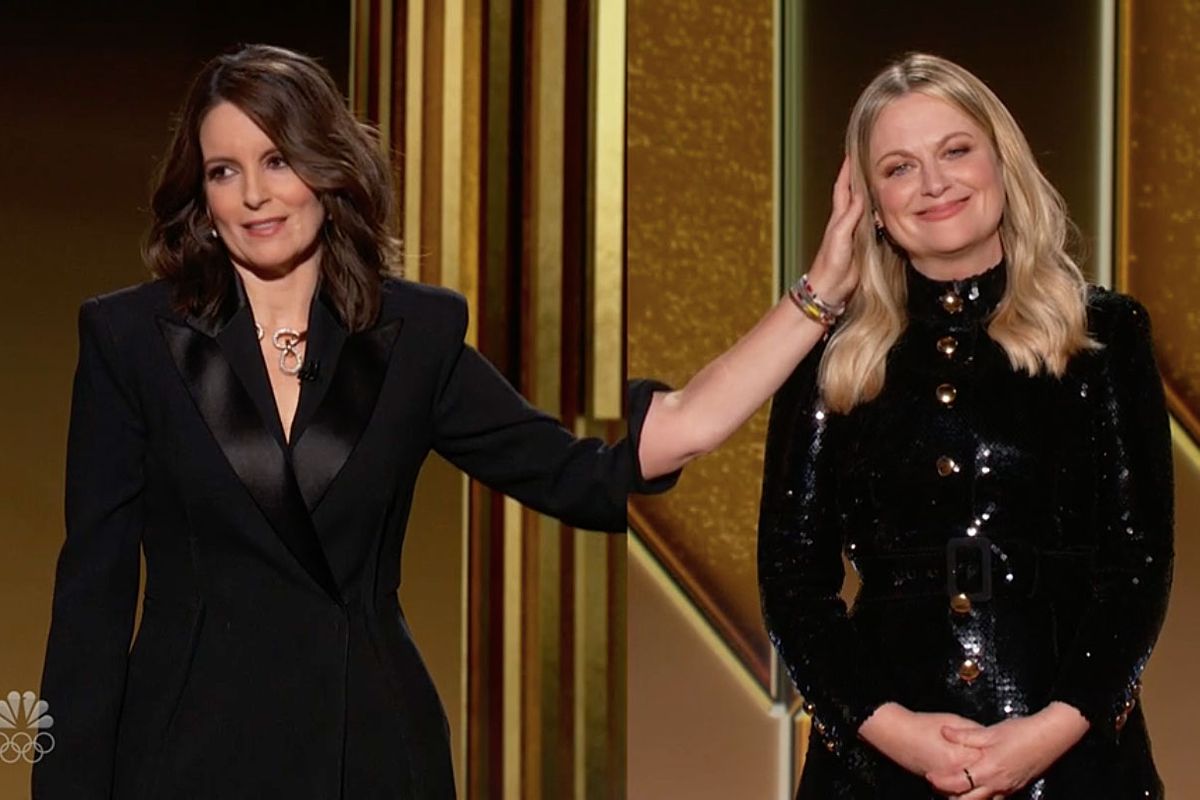 by Devon Goldstein '21
The 78th annual Golden Globes were held this year differently than past year's events. While the Covid-19 pandemic is an on-going issue, normal in person award ceremonies are not able to occur. Instead of the awards being held all together, this year's Golden Globes were held at the same time in two different cities, New York and Los Angeles. Along with a change in setting, the audience was adjusted this year to support those that are constantly supporting everyday citizens. This year's audience was filled with first responders and health care workers, while the nominees were all virtual at home. 
Not only were there changes in location and audience, but a new aspect was added to this year's event. Throughout the broadcast a QR code appeared on the screen with a direct link to donate, as this year's Golden Globes donated 2 million dollars to Feeding America in order to support those in need. At multiple points during the show, hosts Tina Fey and Amy Poehler made several references to the Hollywood Foreign Press Association (HFPA) not having any members of color on the board. While nominees have become more diverse and inclusive, the HFPA has not made changs in many years. Towards the middle of the broadcast, the current President, Vice President, and former President of the HFPA addressed the issues with not having an inclusive board. Former President, Meher Tanta, said all underrepresented groups must get a seat at the table and they are going to make sure that happens in the near future. 
This year within a virtual setting the nominees took outfit planning into their own hands. While some actors and actresses presented themselves in normal designer dresses, others attended the show in hoodies and colorful button down shirts. Some of the best dressed included Anya Taylor Joy, Beth Harmon in The Queen's Gambit, wearing an emerald green dress designed by Dior and Regina King, director of One Night in Miami, in a black and silver sequin dress by Louis Vuitton. While some dressed up to the nines others wore everyday casual clothes like Jason Sudeikis who sported a colorful sweatshirt from his sister's dance and fitness operation, Forward Space. It was an interesting change in pace to see the contrast in the nominee's outfits at this year's virtual Golden Globes. 
This year Norman Lear, American television writer and producer, received the HFPA's Carol Burnett Award at age 98. There was a large presentation for Lear to show his impact on television and film over the years. Lear was one of the first television producers that mentioned new and uncomfortable topics in his shows. Some of the episodes on two of his most popular shows, All in The Family and The Jeffersons, brought up ideas of racism and abortion. Lear used his television production and changed the way the industry worked by bringing light to subjects often hidden away.