Johnson & Johnson Vaccine Increases Availability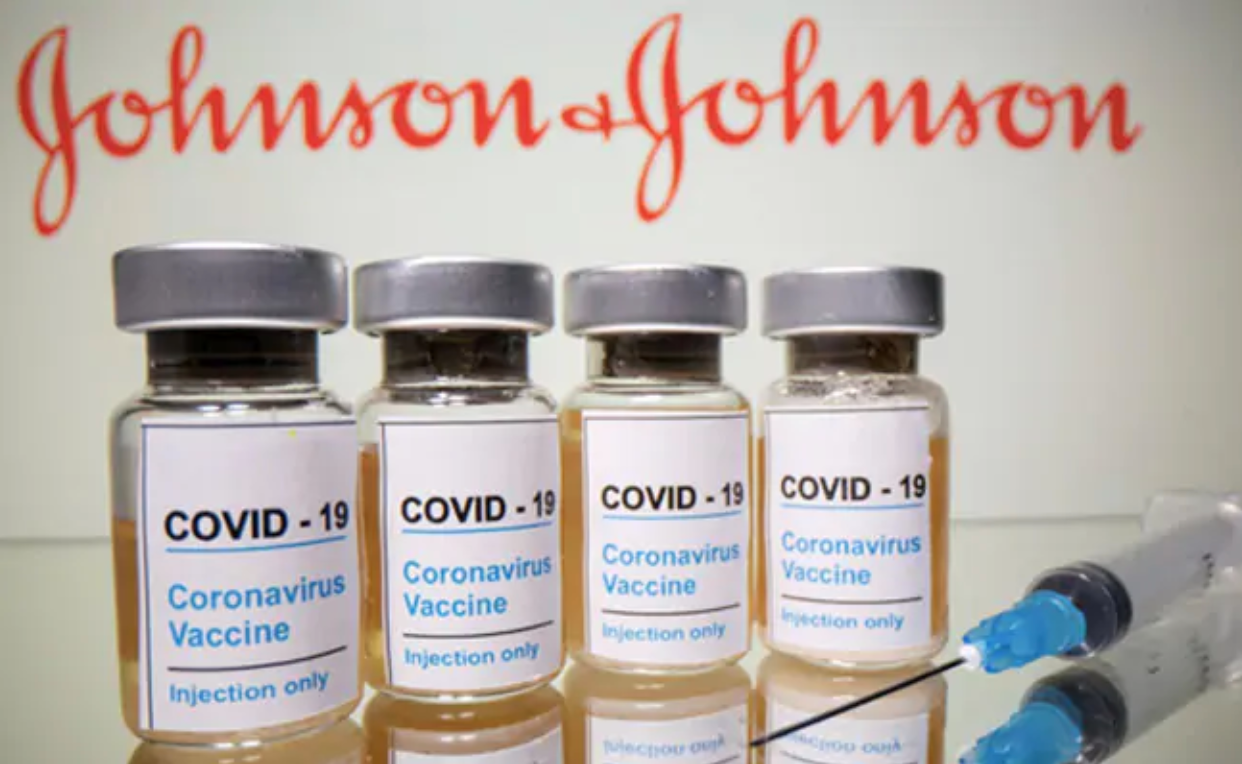 by Jay Joseph '22
The Food and Drug Administration (FDA) revealed in an analysis Wednesday that Johnson & Johnson's single-dose Covid-19 vaccine met the requirements for emergency use authorization, deeming it safe and effective for the public. Unlike the Pfizer-BioNTech and Moderna vaccines, the Johnson and Johnson vaccine does not require ultra-cold freezers for storage, increasing availability by making it easier to transport and allowing at-home vaccinations. The FDA's Vaccine and Related Biological Products Advisory Committee will meet February 26 to decide whether to recommend the vaccine for authorization. The FDA is not required to follow the recommendations of this independent group but often does. Pending FDA authorization, the Biden administration expects to have three to four million doses of the Johnson & Johnson vaccine ready for shipping next week.
The Johnson & Johnson vaccine is 66-percent effective in preventing Covid-19 cases overall. In the United States, the vaccine is more effective at preventing moderate to severe cases at 72 percent. For preventing severe cases alone, the vaccine is 85-percent effective. While these efficacy rates are below that of Pfizer-BioNTech and Moderna (95 and 94 percent, respectively), the FDA has shown that it would approve safe vaccines that are more than 50-percent effective. For instance, the FDA approved the flu shot that decreases the likelihood of contracting influenza by 40 to 60 percent. Johnson & Johnson also conducted clinical trials when there were more infections and contagious strains, creating a substantially different testing environment.
Johnson & Johnson's vaccine can also increase the likelihood that more students can get vaccinated before returning to school next fall. The company plans to begin clinical trials of its vaccine for ages 12 and older in early March along with several other companies, including Pfizer, Moderna, AstraZeneca, and Novavax. Pfizer and Moderna, having already enrolled children in their trials, are ahead and expect to have their results by the summer. If Johnson & Johnson and these other companies can match the pace of Pfizer and Moderna, a fair number of teens will begin receiving vaccinations by late summer, due to the increased supply.
In light of new contagious Covid-19 variants, a likely in-person school year, and issues with vaccine distribution, Johnson & Johnson provides an effective and accessible single-dose vaccine to protect the public. "If ever there was reason to vaccinate as many people as expeditiously as we possibly can with the vaccine that we have right now, now is the time," explained Dr. Anthony S. Fauci, director of the National Institute of Allergy and Infectious Diseases.
The Department of Health and Human Services made a deal with Janssen, Johnson & Johnson's daughter company, to pay $1 billion in exchange for 100 million doses of its vaccine. The government can also opt for an additional order of 200 million vaccines. Despite predictions that Johson & Johnson will deliver most of these vaccines towards the end of June or July, the company announced that it will supply 20 million vaccine doses by the end of March.