Youtube Star Jojo Siwa Embraces Her Sexuality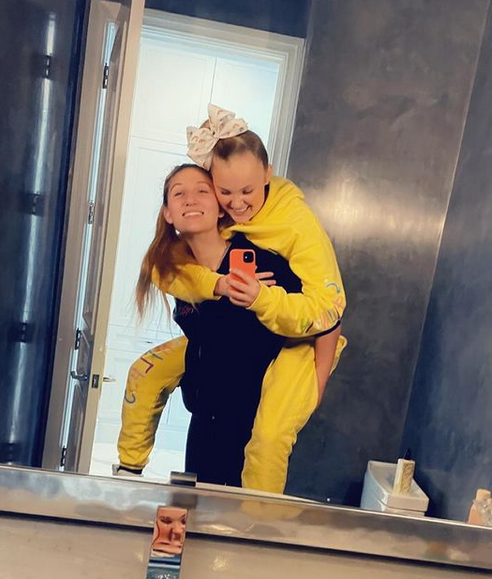 by Lucy Sokol '21
Joelle Joanie "Jojo" Siwa, social media star and former actress on the television show "Dance Moms," recently publicized her coming-out through Instagram posts and Tik Tok videos. While not wanting to label her sexuality, 17 year-old Siwa receives both support and detestation from her followers after announcing that she is a member of the LGBTQ community. 
After her announcement through a Tik Tok video of her singing Lady Gaga's "Born This Way," the positive response from this subtle video as well as support from her girlfriend encouraged her to make her coming out official through a series of posts on her Twitter and Instagram account. 
While the vast majority of Siwa's viewers, celebrities, fellow Youtube stars such as Bretman Rock and Colleen Ballinger, as well as family and friends responded to Siwa's coming out with endless amounts of love and support, Siwa has received negative feedback from many of her viewers as well; even going as far as attempting to harm her physically.
On January 24, Siwa started an Instagram live stream where she revealed she had been "swatted," also known as the act of calling the police on an innocent person under false allegations. Fifty police officers arrived at the influencer's house in Los Angeles, forcing her and her family to exit their house at once. "Those police would have had a much better time spent somewhere else actually helping somebody instead of dealing with a fake claim," said Siwa during the livestream. 
Nevertheless, Siwa has outshone the loathing comments from those parents who say their children are banned from watching her video with a positive attitude as she focuses on her happiness and success. "The Tonight Show Starring Jimmy Fallon," aired February 3, starred Siwa where she discussed her coming out experience and elaborated on some of her social media posts. When Fallon asked how Siwa felt after coming out and receiving so much love, she responded with, "Everyone and their brothers had messaged me, called me, tweeted me. It was the most love I had ever received, and it was just from showing the world the last little piece of me. It was really awesome." 
After revealing in her interview with Fallon that she has a girlfriend, Siwa took another step in coming out as she publicizes her relationship with her girlfriend, Kylie, on Instagram. The Instagram post is a picture of the couple together at an amusement park with the caption, "After being my best friend for over a year, January 8th 2021 I got to start calling this exceptional human my girlfriend."
From her colorful outfits to her bubbly personality, Siwa takes pride in not only being able to express herself but also staying true to herself. This self-accepting attitude continues to inspire members of the LGBTQ community, especially those who may have support from no one. Siwa's public stance is another step in changing homophobic attitudes.