'Minari' Ineligible for Best Motion Picture Due to Controversial Rule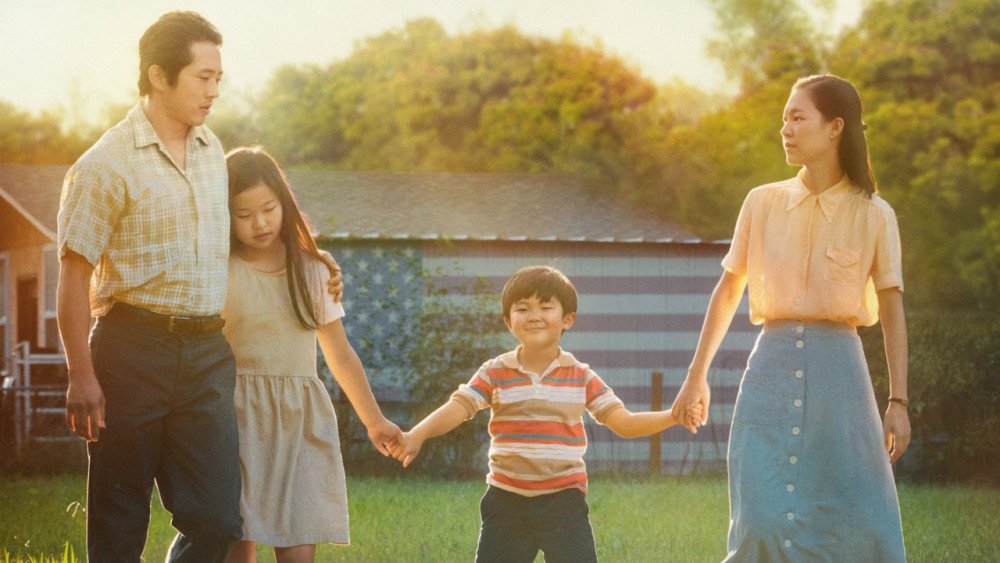 by Naomi Bang '23
American companies, and set and filmed in the United States—yet Hollywood recognizes it as a foreign film. Due to a long-standing rule from the Hollywood Foreign Press Association (HFPA), Lee Isaac Chung's "Minari" is ineligible for major Golden Globe nominations.
According to HFPA regulations, films that consist of at least 51 percent non-English dialogue are counted in the Foreign Language Motion Picture category. "Minari" follows the journey of a Korean-American immigrant family and meets this requirement as most of the film is spoken in Korean. 
The HFPA specifies films "that qualify for the Best Motion Picture – Foreign Language award also qualify for awards in all other motion picture categories except Best Motion Picture – Drama and Best Motion Picture – Musical or Comedy, which are exclusively for English-language motion pictures." In short, since "Minari" was nominated in the Foreign Language category, the film is ineligible for Best Motion Picture Drama. 
Many Asian American actors and filmmakers took to Twitter to express their outrage on this rule. The impact of the rule is like "the film equivalent of being told to go back to your country when that country is actually America," wrote Korean-American actor Daniel Dae Kim. 
"I have not seen a more American film than Minari this year," tweeted Lulu Wang, the Chinese-American director of "The Farewell," which suffered a similar fate to "Minari" in last year's Golden Globes. "It's a story about an immigrant family, IN America, pursuing the American dream. We really need to change these antiquated rules that characterizes American as only English-speaking."
To add to the tension, several users pointed out that "Inglourious Basterds" won a Best Motion Picture award in 2010 although the dialogue was only about 30 percent English and 70 percent a mix of French, German, and Italian. The reason for this inconsistency is because the HFPA changed their rules in 2007 so that foreign language films originating in the United States could qualify in the Best Motion Picture category. "Since U.S.-based directors and producers are now making films in a foreign language with increasing frequency, the membership felt it was more equitable that these movies should compete in the Best Motion Picture categories," the Golden Globes website explained. However, this was a short lived alteration as the 2015 rules specified foreign language films no longer qualify for Best Motion Picture. 
"Minari" is not being recognized for what it is. An American film. The Golden Globes and other awards are outlets to bring publicity to new films and series. As the rest of the United States is progressing towards being inclusive of all ethnicities and identities, Hollywood is stuck behind in the past. 
Review of 'Minari'
Writer and director Lee Isaac Chung captures a story of authentic reality and unadulterated human nature in "Minari," which follows a Korean-American immigrant family that arrives in Arkansas in pursuit of the American dream. 
Jacob (Steven Yeun), prone to get caught up in his own aspirations, leads his family to their trailer home and future farm much to the skepticism of his wife, Monica (Yeri Han), who carries the family burden with a silent strength. Their children are Anne (Noel Cho) and David (Alan Kim), diagnosed with heart murmur that prevents him from a task as simple as running. 
What makes "Minari" so authentic is how real the characters are. The chemistry between actors creates a natural family dynamic that carries the rest of the story. The film brings the tension between two parents, each wanting the best for their family, and the familiar exchanges of a grandmother, Soonja (Youn Yuh-jung), and her grandchildren. Each character carries their own struggles but comes together to support each other. 
Chung explains how inspiration for "Minari" struck when he thought about his young daughter and began recollecting his own childhood. Much of the film is seen from David's perspective since it parallels Chung's childhood. However, the director put an artistic twist to his memories and was particular in making sure that the film was not just an autobiography. 
"Minari" is a story that people can relate to even if they are not Korean-American immigrants or never tried to start a farm in Arkansas. Through this specific storyline, Chung and these actors were able to convey universal truths. 
Grade: A+