An Ode to Hip Hop's Favorite Villain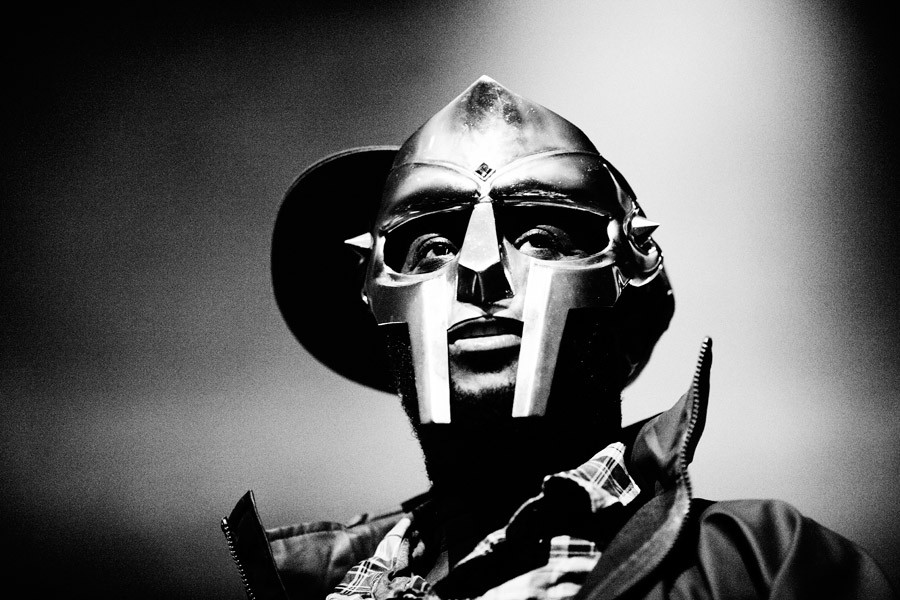 by Hannah Lee '21 
It's a tough question to tackle: what makes an artist great? Of course every musician impacts their listeners in one way or the other, but it's the few which come along and redefine the sound and rules of their genre. A pioneering force in the underground rap world, an inspiration to endless artists, a dedicated husband and father, and a mastermind in blending pop culture and music. The hip-hop community was left devastated after the shocking news of the death of rapper Daniel Dumile, most widely known as MF DOOM. Although it was revealed that he had actually passed away months earlier on October 31, the announcement was made by his wife, Jasmine Dumile, on New Years Eve. The cause of death is yet to be known; however, fans are rightfully choosing to respect and uphold the family's privacy.
Dumile's impact on the industry was particularly notable due to his unique sound, clever wordplay, and offbeat rapping paired with a number of cartoon and pop culture references in his work. The elusiveness of the numerous aliases he created projects under provides an experience in itself as one delves through his discography and career as a whole. He aspired to be the "supervillain" of the unforgiving and often unfair music industry, refusing to both follow the norms of rap nor indulge in anyone's expectations of him. Having no desire to be in the spotlight as a sensationalized artist, he wore the signature mask to prevent people's focus from being on his image or his appearance; his purpose was solely to share his creations and the interwoven messages within them.
Dumile's career began when he formed the group K.M.D in 1988 under the alias Zev Love X with his brother DJ Subrac and Rodan (eventually replaced by Onyx). The group only released one album and was in the process of recording their second when Dumile's brother Dingilizwe (DJ Subroc) tragically died after getting hit by a car. Soon after, they were dropped by their record label on the grounds that their work was "too controversial" as they targeted tackling themes of racial injustice. Dumile went completely underground for years, eventually re-emerging in the late 90's performing at open mics in New York while keeping his face disguised. Finally in 1999 he released the album "Operation: Doomsday" and thus his most infamous alias MF DOOM (inspired by Marvel's Doctor Doom) was born. From there on he released various projects under aliases such as King Geedorah, Viktor Vaughn, Madvillain (in collaboration with producer Madlib), and DANGERDOOM (in collaboration with musician Danger Mouse). Although "Madvillainy" is one of his most renowned and recognized albums, other albums such as "MM…FOOD" and "Vaudeville Villain" are equally as praised for his stylistic witty prose and captivating storytelling.
A number of acclaimed artists today looked up to him immensely and owe him the experimentation and innovative approach to music reflected in their own work. Artists such as Joey Bada$$, Tyler the Creator, Earl Sweatshirt, Thom Yorke, Danny Brown, and many more (hence why he is often referred to as "your rapper's favorite rapper").
Although he may not have had the largest following nor been in the spotlight of mainstream music, he brought a lot more to the table and created his own multi-dimensional world for fans to revel in. MF DOOM's impact and legacy is bound to live on for ages for being the most praised and loved "villain" to exist.